Simple Tips To Attract Millennial Home Buyers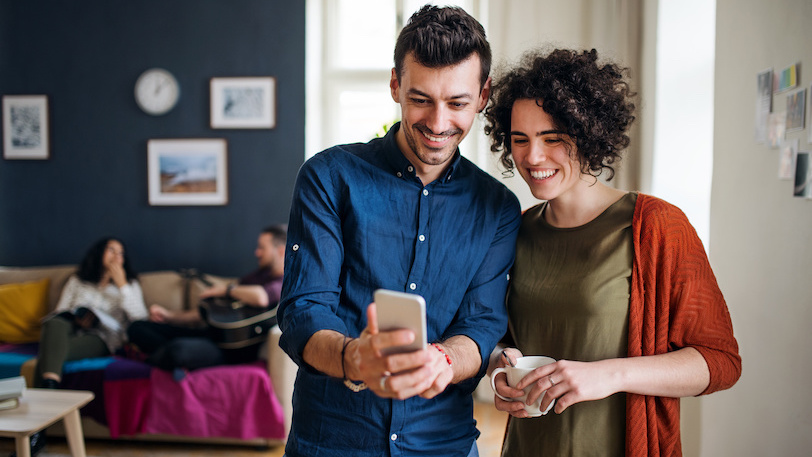 Ranging in age from 24 – 40, millennials make up the largest portion of home buyers in the U.S., making them one of the most sought-after groups in the home buying industry. Competition for these clients may be fierce, but knowing how to attract this unique generation of home buyers will give you a leg up above the rest. Here's what you need to know about millennial home buyers.
About The Millennial Audience
According to the Brookings Institution, millennials (born between 1981 and 1997) represent nearly a quarter of the U.S. population and, with 44% of them being considered minorities, are the most diverse generation in American history. They grew up surrounded by rapidly changing technology, were the first ones to use social media and experienced several events that defined our country just as they were trying to define their selves.
Many millennials watched the events of September 11 unfold from the TVs in their classrooms. They entered the workforce just as the recession hit and they put off achieving major milestones while they paid – and continue to pay – their student loan debt. And just as the older millennials started entering the market, the bubble burst, causing a reluctance to purchase.
Attracting Millennial Home Buyers
Because this group is so diverse, so unique in what they've experienced through their maturing years – and likely has student debt – you may want to make sure your marketing plan includes a few of the following things to appeal to this group, specifically.
Be Social
You can't escape it. If you want to be seen by anyone these days – especially the first generation to use it – you need to be on social media. When targeting millennial audience, make sure you're on the platforms they're on. That means you don't need to be on everything. According to the Pew Research Center, the top three platforms that millennials are on include:
YouTube (91% of millennials)
Facebook (77% of millennials)
Instagram (48% of millennials)
While you should make a complete social media strategy based on which platform you choose, a few quick ideas include:
Making mortgage 101 videos on YouTube to help educate first-time homebuyers.
Sharing colorful, branded infographics about buying or refinancing on Instagram.
Sharing blog posts, videos and infographics about buying a home or refinancing on Facebook.
If you're busy and finding it hard to get time to post to social media, consider using a social media tool, like Sprout Social, Sprinklr or Hootsuite, to help you schedule and manage your social posts.
Be Reliable
From instant messenger to texting to social media. Millennials have become used to getting a quick response and have come to expect it from businesses. In short, respond with a sense of urgency and always keep your level of awareness up.
Do you have a dedicated FAQ section on your website? This can be an opportunity to vet your most asked questions and allow users to easily – and quickly – get some of their questions answered.
Is all of your contact information clear and concise across the digital landscape? Make sure you're providing a way for millennial home buyers to contact you over text, chat or email. Many millennials would rather use any other form of communication than telephone. And the generation behind them may avoid phone calls even more.
Are you checking your business' social media accounts throughout each day and responding to comments? Social media is a popular place this generation asks questions and shares their wins and frustrations.
Be Authentic And Moral
Millennials like to do business with brands that align with their values, so find ways to give back to your community. Volunteer your time or donate to worthy causes in the area. Tread very lightly when it comes to politics – both sides can do good, so keep the focus on helping those in need.

Make sure you're working for a cause you're passionate about. Millennials are big on authenticity and can tell when you're putting on a show. On the same topic, be authentic and transparent in your business practices too. Remember that millennials have a world of information at their fingertips. They can easily shop around, read reviews of your business and google pretty much anything.
Don't Mention Avocado Toast
In 2017, an Australian real estate mogul told millennials that if they wanted to buy a home, they should stop buying avocado toast and expensive coffee. It became yet another stereotype of millennials. And to a generation who entered the workforce and housing market during the recession and housing crisis – with a high amount of student loan debt – it wasn't funny.
Millennials have been told their financial woes are from frivolous spending, being lazy and other reasons that blame their specific actions since entering adulthood and they don't need another person to tell them to stop buying avocado toast. What they need is someone who understands that, according to the Washington Post, they have faced some of the worst economic odds in history and work with them to overcome.
When it comes to qualifying for a mortgage, they may be nervous about things like down payments, credit score, debt-to-income ratio. Help provide education on these topics. Don't scold them. Instead, provide helpful tips for saving for a down payment, increasing their credit score or paying down debt. Also, let them know that it is possible for them to make the dream of homeownership a reality and that you can help them, every step of the way.
Use Our Resources
For marketing materials that can help you attract millennial homebuyers and those in other generations, too, check out the marketing hub. It's packed with materials to use for your marketing strategy. And chat with your account executive, who may have a few ideas of their own and can help you brainstorm your new marketing plan.
If you're not a partner with us yet, learn more about the benefits of partnering with Rocket ProSM TPO.