Save Time. Save Money. Close Faster.
Stay competitive with Rocket Pro TPO tools and services. Track trends. View and generate leads. Build trust with clients and solve problems fast with strategic solutions.
Dedicated Experts And Solutions You Can Trust
Get help when you need it, through online self-service tools or a quick conversation. Securely build your brand while backed by Rocket, the United States #1 mortgage lender.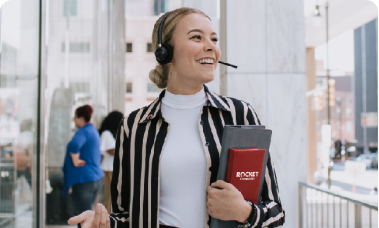 Dedicated Account Executive (AE)
Receive personalized, professional service from a dedicated AE, typically assigned to partners within 24 hours of signing up.
Direct communication with a trained mortgage expert
Guided onboarding
Faster close times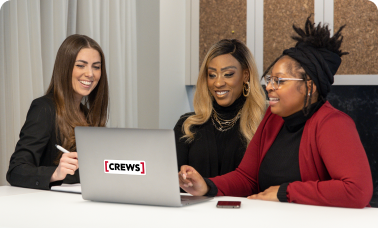 Committed Crews
Get individualized support from Crews: your dedicated team of underwriters, closing specialists and purchase title coordinators.
Immediate attention on time-sensitive loans
Expedited lending solutions
Personalized help to quickly address you and your clients needs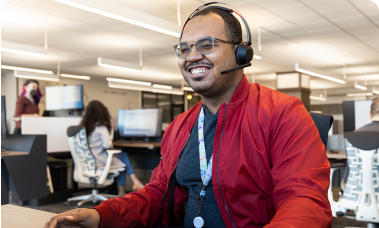 Direct Access To Underwriting
Access an underwriter when you need help, before the loan is started or anytime after it has been registered and submitted.
Clear guidance on process and supplemental document needs
Email, phone, or chat communication options
Help interpreting new and updated lending requirements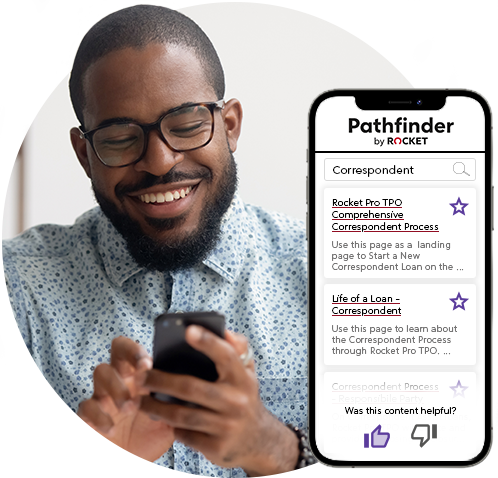 Digital Tools That Drive Results
Showcase your brand and generate new leads, while providing a seamless digital experience.
Mortgage Marketing Services
Access marketing tools, such as Waymark to create premium custom videos or ProShop for discounted Rocket Pro TPO branded swag.
Custom Brokerage Profile Listing
Reach new audiences and attract new leads with a custom profile through our Broker Directory, located on the United States' most visited lending site.
View all conditions, select what goes to your client, and review their documentation prior to underwriting.
Personalized, Transparent Service To Enhance The Lending Experience
Control the loan experience for your client and their real estate agent with resources that empower you to take action.
Expert Support From Rocket Connect
Submit supplemental information or escalate concerns directly to an operations leader, and receive help within two hours through Rocket Connect.
Real-Time Document Tracking
Close faster by submitting conditions documents as you receive them. Then, track the progress of each condition online as we clear them.
Choice To Choose How You Work With Vendors
We'll manage vendor relationships and the associated paperwork for you. Or, you choose your preferred vendors and then process all vendor documents on your schedule.
Third-Party Processing Control
Charge third-party processing fees and pass them along to the borrower on the final closing disclosure.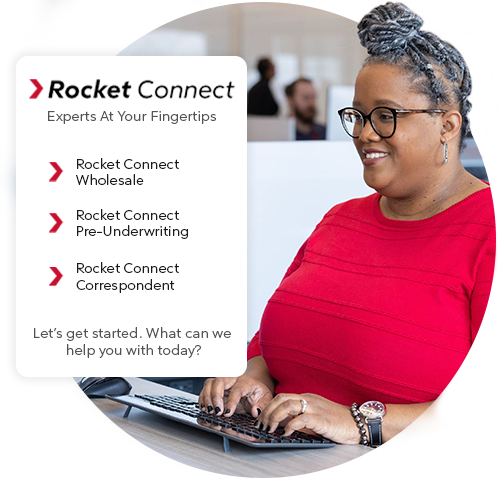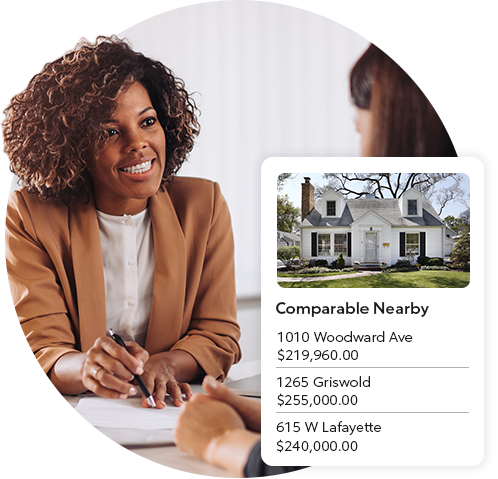 Strategic Resources To Tailor And Strengthen Client Consultations
Access the information you need to build trust with clients and cultivate informed conversations that convert to closed loans.
Easily generate different pricing options with our powerful Pricing Calculator.
Improved Insights for Condo Purchases
Condo Simply reveals which condo projects are pre-approved by Rocket. Know before your show to improve your client's home buying experience.
Pinnacle partners can request a client loan credit review and then receive a plan to help clients improve their credit scores.
Automated Underwriting Service (AUS)
Choose which automated underwriting service you use with Clear Choice Findings, or we can choose for you with Best AUS.
Custom Rate Extension Days
Customize your rate extension days with Padlock and deliver a better experience for your Clients and Real Estate Agents.
Get the latest industry trends, financial outlooks, and technology updates in our weekly Rocket Fuel email.
Partner For Success
Build your business and expertly assist your clients with help from Rocket. We provide new and tenured partners with personalized support and comprehensive self-service resources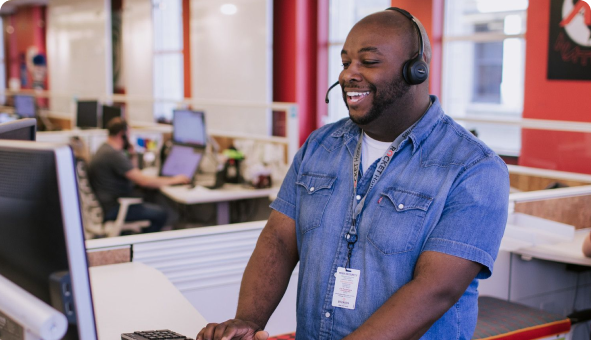 Onboarding Team
Within 24 hours of being approved, you'll receive a personalized call to train you on our ecosystem.
Technology onboarding
Assistance with your first 3 new loans
Dedicated support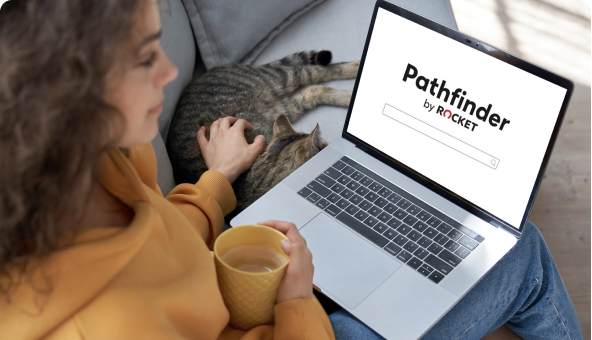 Searchable Knowledge Database
Pathfinder is a first-of-its-kind, searchable knowledge database that was created in partnership with Google.
Condo Simply
Add speed and certainty
Reduce Turn Times by as much as 2 weeks
Every Partner. Every Time. No Exceptions. No Excuses.
We deliver transparent communication, quick resolutions, and laser-focused solutions.
When our partners succeed, we succeed.