Rocket Fuel Newsletter – 05/07/22
Did you know? The second Sunday in May was officially designated as Mother's Day in the United States by Woodrow Wilson in 1914.
This week's edition includes an in-depth look at mortgage insurance, a summary of the FOMC meeting, and a Mother's Day-themed crossword.
Fuel Up! 🚀
Biz Buzz
Mother's Day Spending
This year, Mother's Day spending is expected to total $31.7 billion, 13% more than last year (and 1.5 times as much as was estimated for Father's Day in 2021).
Here's about how much you can expect the cost of your mom's preferred method of celebration to have increased this go-around: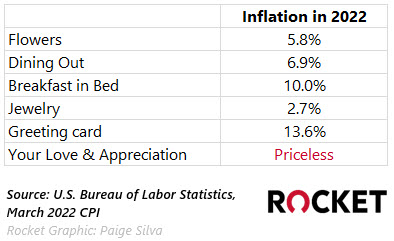 Speaking of Inflation … Powell Raises the Fed Funds Rate by 50 BPS 
Among other announcements, the Fed stated on Wednesday that they will raise the federal funds rate to between 0.75 – 1.0%, a 50 bps increase and the largest hike since 2000. However, the rise was less than the 75 bps increase the market expected, and Powell stated the Fed was not "actively considering" a 75 bps increase at this time. 
Caffeinated Trends
As the refinance boom ends and purchase mortgage originations step back into the driver seat, it is crucial to understand some of the dynamics at play from a product perspective. 
To be certain, the trend for a while now has been away from borrowers selecting FHA loans in favor of Fannie and Freddie products to satisfy their mortgage financing needs.
The biggest driver underway is the battle going on to capture the first-time home buyer market which the GSEs are winning.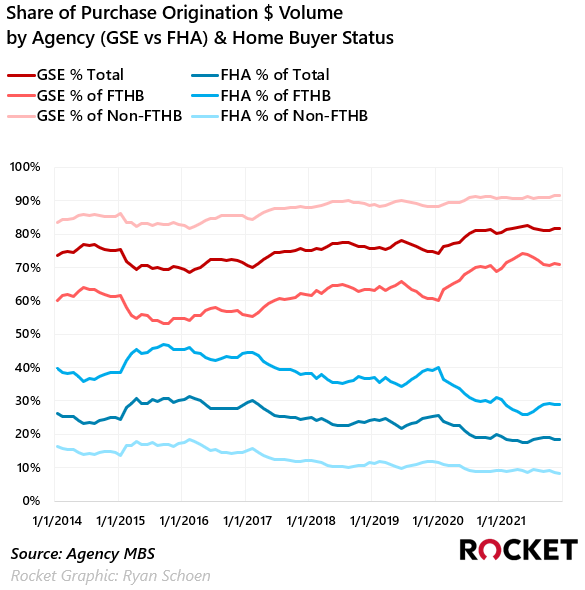 Through a push from FHFA to ensure that the GSE's responsibly promote equitable access to affordable housing that reaches low- and moderate-income families, minority communities and other underserved populations, products and guidelines that specifically target FTHBs continue to be developed and promoted. 
This has caused a substantial increase in the high LTV/low down payment group among GSE origination volume (in addition to responding to rising home prices).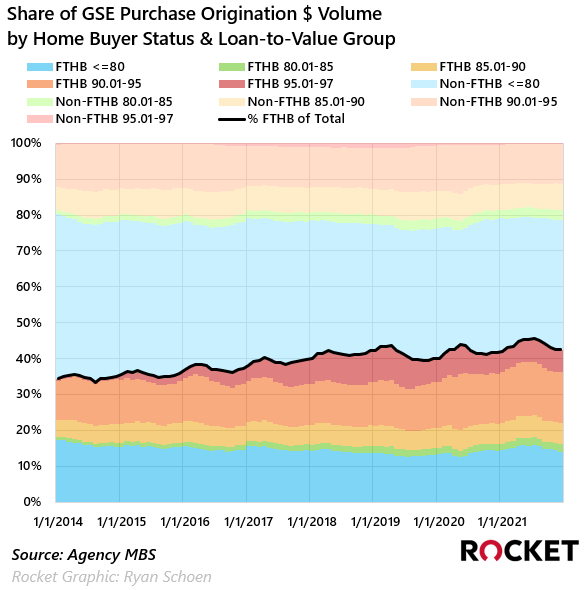 This high LTV/low down payment group is exactly where the FTHB market resides. As of December, FTHBs accounted for 42.5% of the GSE purchase market and significantly more in the high LTV space; 56% of 90.01 – 95 LTVs and 96.7% of 95.01 – 97 LTVs.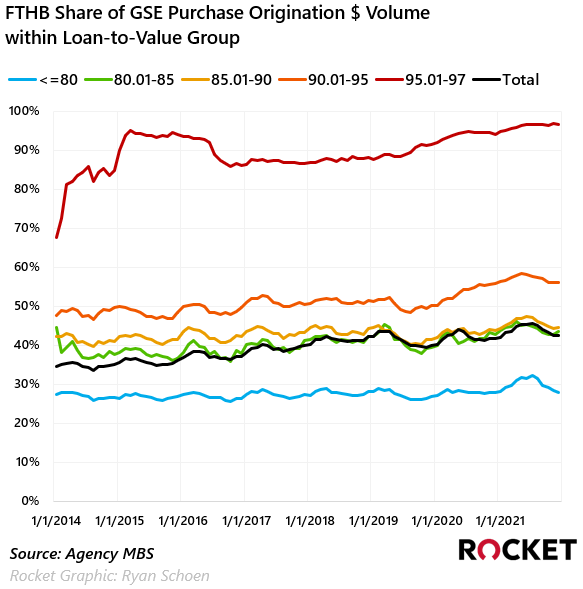 Recent developments by mortgage insurance providers to improve pricing execution for borrower paid mortgage insurance (BPMI) in select down payment and credit score combinations means that this trend will continue.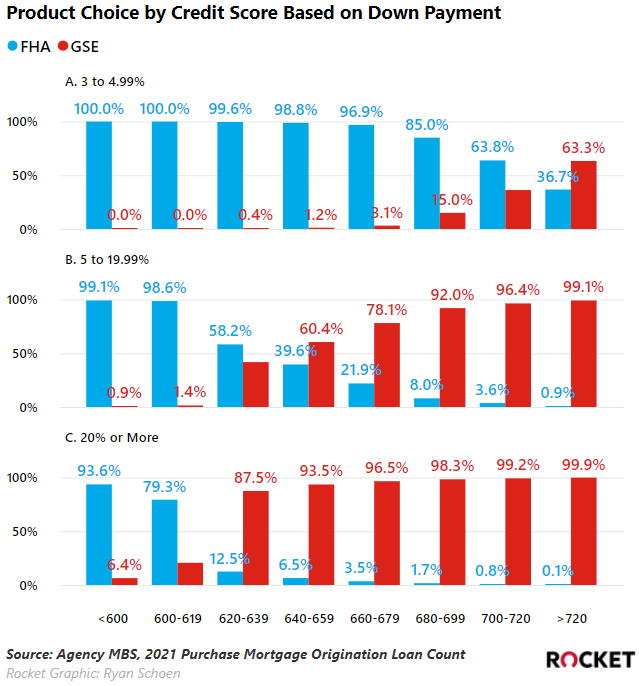 The portion of the GSE market with private mortgage insurance will continue to rise.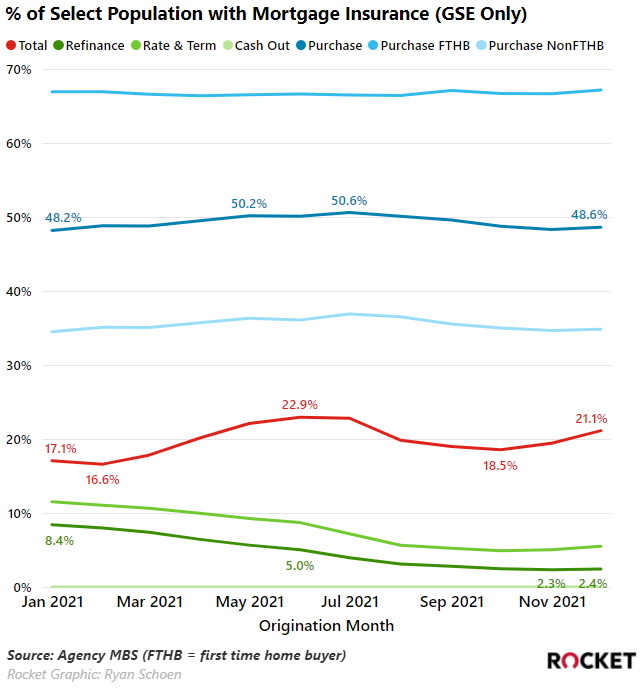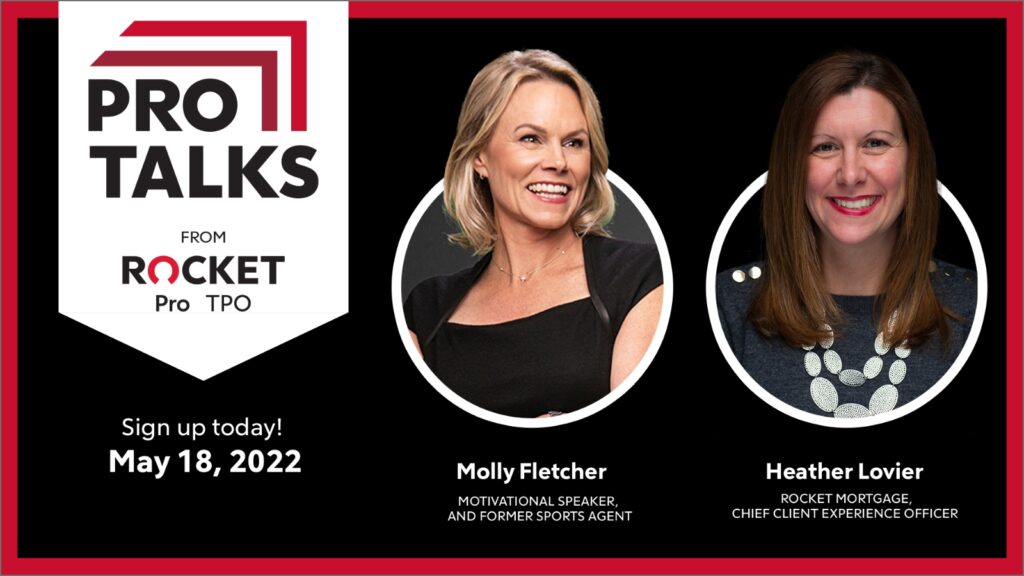 We're hearing tremendous feedback about our Pro Talks – how we're bringing together the best and brightest minds in business, entertainment, sports and beyond. Now we're excited to announce our fourth Pro Talks where Austin Niemiec will sit down with Molly Fletcher, one of the world's only female sports agents, and Heather Lovier, Chief Client Experience Officer at Rocket Mortgage®.
Walk away with insights about closing deals faster, strengthening client relationships and unleashing your potential. This is a highly anticipated event, so save your seat now by clicking on the link below!
TPO Travel
Fawaz is back on the West Coast this week, visiting partners in the Los Angeles area.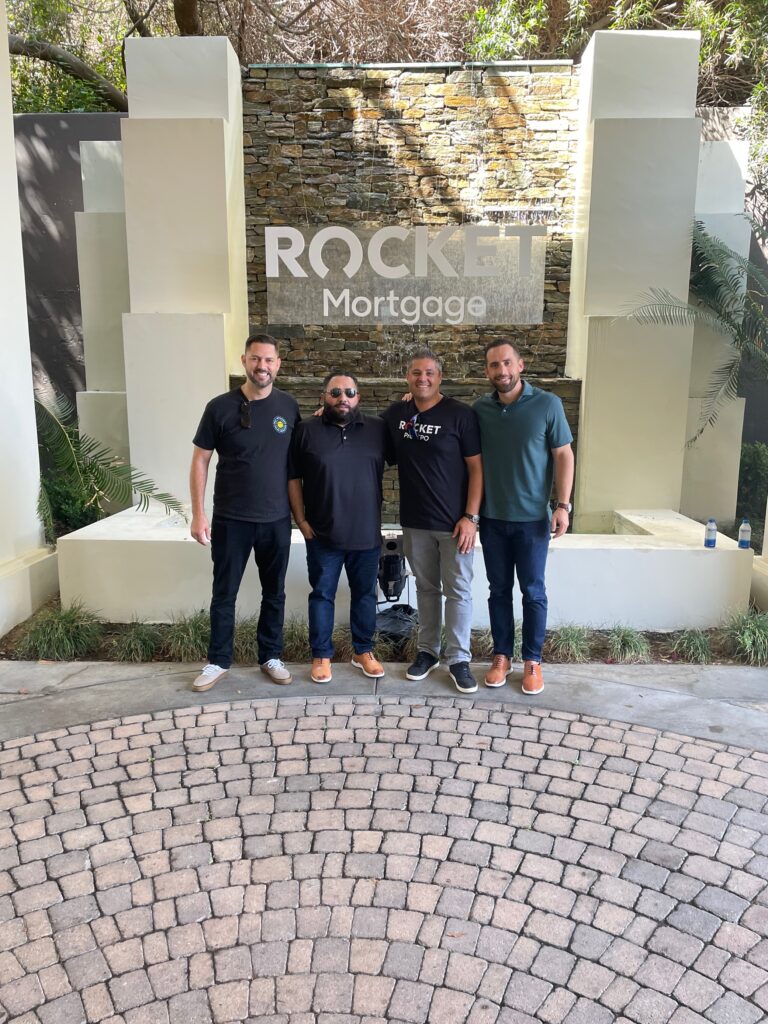 In The Weeds Reads
Pro Puzzles
Congrats to JP, whose time of 1:44 on last week's puzzle was nearly a whole minute faster than 2nd place!
This week's puzzle is a little lighter (and more festive) – we give it 2 Rockets out of 5. 
Good luck!