Rocket Pro TPO Pro Talks Speaker Series
Our next event coming soon!
Our Past Events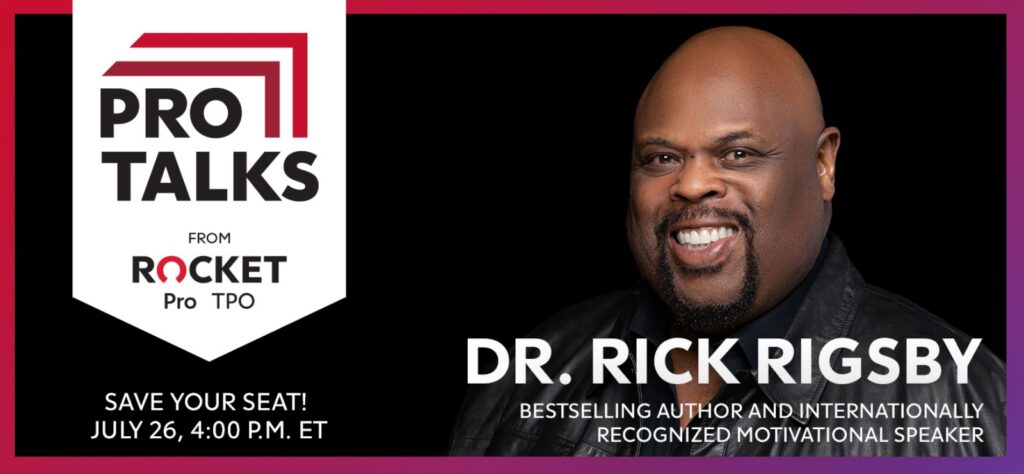 In July, Fawaz shared time with Dr. Rick Rigsby, a USA Today, Amazon and Wall Street Journal best-selling author who became an Internet sensation when his speech on hope—produced by Goalcast—was viewed by over 300 million people worldwide. Watch the replay.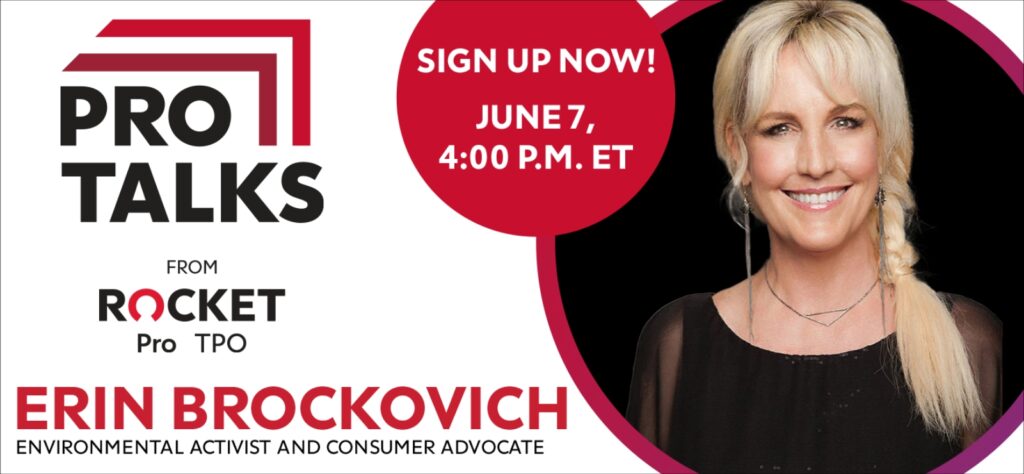 In June, Fawaz had a chat with Erin Brockovich, a true American hero whose icon status and "stick-to-it-iveness" only fuels her determination to expose injustice and lend her voice to those who do not have one. Watch the replay.
In March, Mike Fawaz interviewed internationally renowned and best-selling author, journalist, screenwriter, playwright, radio, television broadcaster and musician—recognized for his inspirational stories and philanthropy. His books have collectively sold more than 40 million copies worldwide; have been published in 49 territories and in 47 languages around the world; and have been made into Emmy Award-winning and critically-acclaimed television movies. Watch the replay.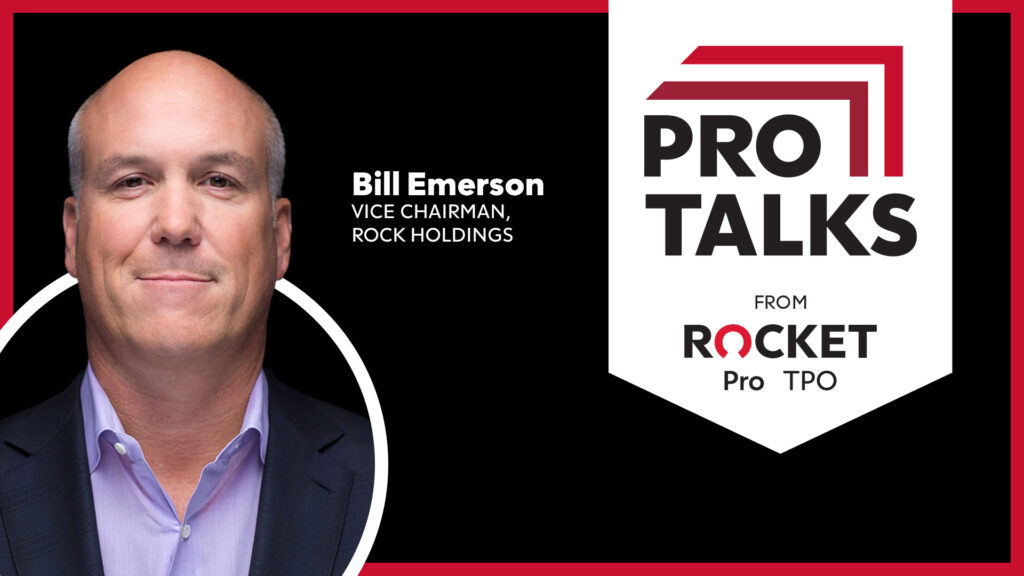 In November, Austin Niemiec sat down with Bill Emerson, Vice Chairman of Rock Holdings, Inc. where he is responsible for leadership, growth, and the development of culture. During the interview they discussed his passion and commitment for learning and growing, as well as his zeal for taking care of clients.
Austin Niemiec sat down with two highly engaging, thought-provoking speakers who are experts in the mortgage industry: Bob Walters, Chief Executive Officer of Rocket Mortgage and President and Chief Operating Officer of Rocket Companies, and Bill Banfield, Chief Risk Officer for Rocket Mortgage. Watch the replay.