Top Ways Brokers Can Adapt To A Changing Housing Market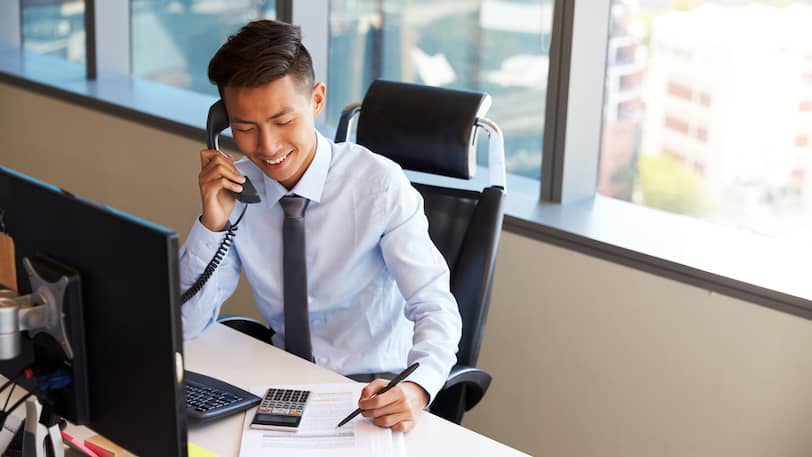 These days, describing the current housing market as a roller coaster ride wouldn't be an over exaggeration. In the past couple years, brokers have reaped the benefits of the pandemic-fueled market but now since we're working in today's changing market, we need to adjust. How do you stay competitive for long term success? How can you revise your message to clients? We have some smart tips about adapting and focusing on what's coming next.
The Current State Of The Market
Like every successful business, it's important to stay ahead of the curve and know what's going on now. As we navigate this post-pandemic environment, there's a continued high demand for homes and low inventory, yet home values are soaring. At the end of March 2022, the average time on market for an existing home according to the National Association of REALTORS® was 18 days, so homes are going as fast they are put up for sale.
Real Estate Inventory
Currently, overall home inventory is lower than expected. According to a recent existing home sales report, supply is at 1.7 months. To put that in perspective, a market is considered in balance if there's a 6-month supply of homes.
Rising Home Prices
With high demand and low inventory, everyone's focused on the continued rising prices for homes – brokers, real estate agents and home buyers. According to the S& P Case Shiller Home Price Index, prices are up 19% in the last year. It's likely there won't be changes soon, until supply goes up, demand goes down or both. High demand is making bidding wars more of a reality, driving up home prices. Buyers are doing whatever it takes to get into their dream home. It's a competitive market and consumers are looking for smart solutions. That means faster closings, better loan products and pricing.
Interest Rates
If you watch the news, you know the Federal Reserve is making moves to counteract rising inflation rates. Currently the annual rate of inflation is at 8.5%. To help get inflation under control, the Federal Reserve is increasing the federal funds rates, and mortgage rates are following in this direction, too. Rising mortgage rates could help cool down the market. In the past decade, home prices have become a lot more sensitive to interest rates. As a broker, you're no doubt noticing less consumer interest in refinances because of the rising mortgage rates.
There are positive and proactive steps you can take to adapt to this ever-changing market and Rocket ProSM TPO is here to support you every step of the way.
6 Ways To Adapt To The Current Housing Market
Rocket Pro TPO has a robust mortgage platform that helps broker partners navigate the ever-changing climate. This can help you attract more clients, win more business and get more clients into the home of their dreams or offer more financial freedom. This platform is all about making the complex simpler – for partners and their clients. Adopt these six strategies and you'll be on your way to building a stronger broker business for you and your team even when there are challenges. Most importantly, lean on and trust the expertise of Rocket Pro TPO. Our team is here to support, advise and help you do more for your clients.
Increase Your Purchase Marketing And Be Available
Brokers know that in the heart of purchase season, people are still buying and selling homes. And even during these economic upticks and high home prices, they're still buying. Now is the right time to shift your marketing and focus on purchase-centric messaging. Share with clients the wide variety of loan options you can provide. Don't forget to promote that they can choose an option with as little as 3% down. Be ready to work extra hours. That may mean later nights and work on the weekends to help – and be sure to highlight this in your marketing efforts. Ask for testimonials from your clients who just closed fast and got a great rate on a purchase loan. Add these testimonials to your social media platforms. Use every opportunity to let your clients know that you have smart solutions to get them into the home of their dreams.
Tweak Your Refinance Messaging
With interest rates on the rise, your clients may be avoiding a refinance. However, you could sway their perspective and share the advantages of a cash-out refinance. With home values increasing, clients are building more equity in their homes. It can be a great time for a cash-out refinance and clients can use the extra cash to pay for a home renovation. Help them imagine that new firepit for a summer night. Or help them understand how they can use a refinance to pay off high-interest credit card debt. Position a cash-out refi as a smart solution now for more financial freedom or a way to love the home they live in now since purchasing may not be an option.
Stay Updated on Market Trends
You may read broker and market news websites, but Rocket Pro TPO has a variety of great resources to keep you in the know about current market conditions, too. Every week, partners access Rocket Fuel, an engaging newsletter that provides the latest market trends and statistics in a fun and easy-to-digest format. In addition, partners hear directly from our EVP, Austin Niemiec, about changes in the process, new products and technology and other exciting happenings. Each partner also has their own dedicated Account Executive who is their point person, there to answer any specific questions and give them new updates daily.

Educate Your Clients
Your clients likely know that we're currently in a challenging market. Take the opportunity to position yourself as a mortgage pro. Let your clients know what's going on in the market – what they can expect in the short term and long term. This is especially important for first-time home buyers. They'll no doubt have a lot of questions, so be ready. Rocket Pro TPO has a lot of resources to dive into to help prepare you for these conversations.
Remember to keep in contact with clients who are "waiting it out" and provide reassurance and an ear to listen to and give positive suggestions. Do you have clients who have a weak FICO® Score and want to move up to the next FICO® tier? Rocket Pro TPO offers Credit Upgrade, a rapid rescore program that can help boost a client's credit score. This can be a major advantage in these competitive times. More positive news: new construction is on the way. With lumber prices decreasing and builders pulling more permits, clients could be in a strong position with new builds.
Anticipate What's Coming Next
Overall, the most important thing a broker needs to do in an ever-changing market: stay focused on what's ahead. Anticipate. Plan. See the big picture – not just what's happening today or next week. Don't just stay current on the national outlook, be an expert in your local market. Read Housing Wire and National Mortgage Professional, reach out to other brokers, your real estate connections and financial advisors. Build on those important relationships. Reach out to your most loyal clients, too. They love feeling that their opinion and insights matter to you. It's vital to keep all lines of communication open. Attend open houses – not just in your local area, but in other towns. Things change fast, so be positive and be ready.
Use Rocket Pro TPO To Your Advantage
Educating your team and your clients is easy with all the resources that we provide, like Pro Performance – an elite training for today's brokers. Partners can attend monthly virtual sessions where the team covers topics like overcoming shopping objections.
Partners can also leverage Rocket Pro technology like PathfinderSM by Rocket, powered by Google technology. On the portal, partners can quickly find answers to process and guideline questions and be a better mortgage pro. To enhance their marketing, partners can use the Marketing Hub, which is filled with flyers, emails and social tiles that promote products and can be customized with your logo and more.
Want to hear from some of the best speakers in the world? Partners are flocking to Pro Talks, an innovative speaker series that's inspiring and energizing. Topics span way beyond the mortgage business to give everyone a wider perspective on success, growth and staying adaptive.
The current market has its challenges, but by keeping the lines of communication open to your clients, making sure you shift your marketing toward the purchase side, educating your clients about great opportunities out there and, most of all, leaning into the many products, technology and resources of Rocket Pro TPO, you'll be in great shape to grow and strengthen your business for today's market and moving forward.