Rocket Fuel Newsletter – 11/11/23
Apparently all statistics classes have been wrong – check out how European researchers observed a 50.8%/49.2% flip rate (and how you could you use this to win a few bets with your friends).
In this edition: a new ARM option, greater prevalence of multigenerational homes, and how you could get your hands on a $20 billion sunken treasure!
Fuel Up! 🚀

Rocket Pro℠ TPO Reignites The 7/6 ARM
You talked, and we listened! At IGNITE Live on Tuesday during All Access, Fawaz gifted the broker community with a reignited 7/6 adjustable-rate mortgage (ARM) from Rocket Pro TPO!
Learn more about the 7/6 ARM in Pathfinder℠ by Rocket, and while you're there, use the Amortization Schedule Calculator to show your clients just how much they can save with an ARM versus a fixed-rate mortgage!
Consumer Credit 
The quarterly report on household debt and credit was released by the Federal Reserve Bank of New York and showed total household debt increased 1.3% to $17.29 trillion. Credit cards account for $1.08 trillion of this and have been climbing since 2021. 
Mortgage balances rose just over $125 billion from the previous quarter and account for $12.14 trillion (70.2%) of household debt.
'Holy Grail' Shipwreck With $20 Billion Treasure 
The Colombian government recently announced a mission to recover the wreckage of the San Jose, a ship sunk in 1708 by the British Navy that allegedly contains a treasure full of gold, silver and emeralds that could be worth up to $20 billion. Once on ground, the true adventure begins – sorting out who the rightful owners are of the loot.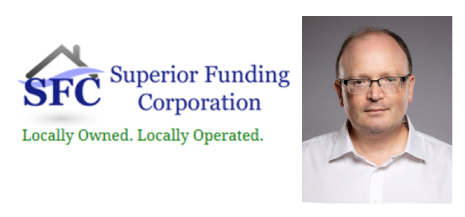 Roman Shulman, President of Superior Funding
Tell us about the beginning of your career. What got you started? 

I got interested in the mortgage industry after my wife became a loan officer with a small local broker company. I started running some ads for her and reading up on the guidelines. After some time, I became very drawn to it, and ventured into it myself. 

What's one thing you want to tackle this year, personally and professionally? 

First and foremost, we want to keep clear heads and healthy minds. It's easy to lose focus when it gets rough or when it gets busy. Sometimes we can worry ourselves sick, and it impacts the way we interact with the clients and impacts our ability to solve problems. 

How do you want to grow your business? 

Growing the business per se was never our priority. Our priority was always to do the right thing for our clients. The rest comes naturally. That said, we are obtaining licenses in other New England states. We are preparing our path for potential growth by becoming a New England lender. And later, maybe, beyond. 

What is something you are incredibly proud of within your business? 

We are proud of our efficiency. We passed a rather heavy stress test during COVID, handling hugely increased volume without delays or errors. We relied on our highly customized LOS, which features over 60,000 lines of code developed right in our office, which helps with automation and human error detection, and our powerful skill set allowing us to take the file from origination to funding and selling in record times under stressful conditions. And yes, of course we all worked 80 hours a week.

How would you describe your brand? 

A highly customer-oriented, independent, technical company with no corporate bureaucracy run by highly skilled professionals would be the description of our brand.

Why Rocket Pro℠ TPO? 

We like Rocket Pro TPO underwriting and quick file purchasing. We like Pathfinder, and Condo Simply has made our lives much easier on several occasions.

In the last 5 decades, the number of Americans living with multiple generations under one roof has quadrupled, according to the Pew Research Center. More than 59 million people live in multigenerational households or a home that includes two or more adult generations. Whether it's parents and adult children or a "skipped generation" consisting of grandparents and their grandchildren, these homes offer a unique dynamic that can be both rewarding and challenging.
Read on to learn more about the rise in popularity of multigenerational living and a few of the advantages and disadvantages one might experience. 

Over 350 brokers, processors and real estate agents joined us in Detroit for All Access to live and breathe Rocket Pro TPO culture. Fawaz rolled out the reignited 7/6 ARM product at IGNITE Live on Tuesday and hosted Rocket Companies CEO Varun Krishna for a fireside chat on Wednesday afternoon.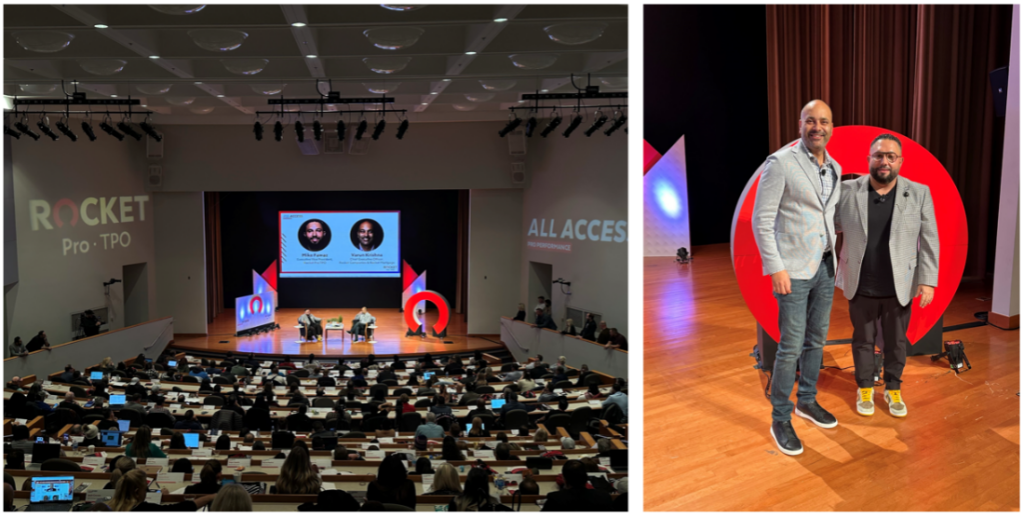 Thanks to all who attended – we look forward to welcoming more of you for our next All Access event in 2024!


Hitesh Vaghasia narrowly defeated John F on last week's puzzle – Hitesh's 45 seconds was just 1 second faster than John's 46 seconds on a challenging puzzle.
This week's puzzle gets 2 Rockets out of 5. Click here to solve!