Rocket Fuel Newsletter – 09/30/23
At this point, the major question around Capitol Hill isn't about if we'll see a government shutdown, but rather how long it will last. In the meantime, take a tour of Big Ben in London (technically Elizabeth Tower).
In this edition: consumer confidence, how the Fed would handle a shutdown, the government's latest album and more!
Fuel Up! 🚀

Consumer Confidence Index – Good Is Down, Bad Is Up
The Conference Board released its September Consumer Confidence Index, which is down to 103.0 from August's 108.7. The Consumer Confidence Index measures consumer attitudes and expectations for the economy in the near future, and according to the latest press release good is down and bad is up.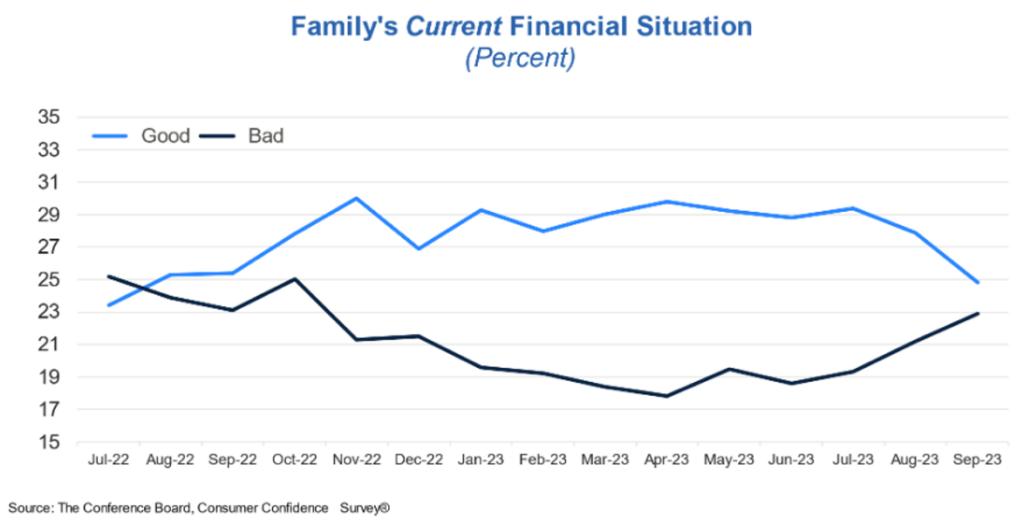 New Residential Sales Fall This Fall
The U.S. Census Bureau and the U.S. Department of Housing and Urban Development announced August New Home Sales data this week, reporting an 8.7% drop from the revised July rate of 739k to 675k in August. The report also shows the average and median sale prices of a new residential home, coming in at $514k and $430k respectively.


Josh Morrow, Greenfront Mortgage
Tell us about the beginning of your career. What got you started?

I started as a wholesale account executive with MLSG Home Loans when I was 20 years old. While there, I was the top producing account executive.

I left MLSG Home Loans in 2005 and went to work for one of my brokers as the Vice President of Secondary Markets and we turned his brokerage into a retail and wholesale lender.

Tell us about some of your biggest lessons you've learned in your tenure?

The biggest lesson I have learned is to always save your money! You will need the big years to supplement the lean years, and there will always be lean years.

What's your niche in your market?

My ability to think outside the box to be able to make a deal happen and to close it in record time has kept the purchases coming in during this tumultuous season.

What is something you are incredibly proud of within your business?

Being one of the top mortgage brokers in the state of Nevada with a total of three loan officers and one loan processor. Doing more business than other lenders with the smallest team makes me extremely proud of what we are doing in the mortgage industry.

What do you feel would take your business to the next level?

Lower interest rates and more houses would really take us to the next level of production. Maybe having 8 days in a week instead of 7?

Why Rocket Pro℠ TPO?

We do business with Rocket Pro TPO because of their incredibly easy portal, their fast turn times, free Padlock days, Pathfinder, and because you can almost always reach someone on the phone to talk about an issue or discuss a scenario.

What is your "why"?

To help make people's dreams of homeownership a reality, to turn clients into friends, to build a strong community around me and to provide a good life for my family.

At their September meeting, the Fed decided to pause on hiking rates and instead enter a wait-and-see approach with the markets. While inflation is still above their target of 2%, they know the lagging impact their actions can have, and want to continue to monitor the economy before taking any further actions.
One area where the rate increases have already been felt is the housing market. The most obvious impact is those looking to buy a house, but other things like the future supply coming onto the market have also been impacted. In August, Housing Starts dropped over 11% from the previous month, and from August 2022, they are down nearly 15%.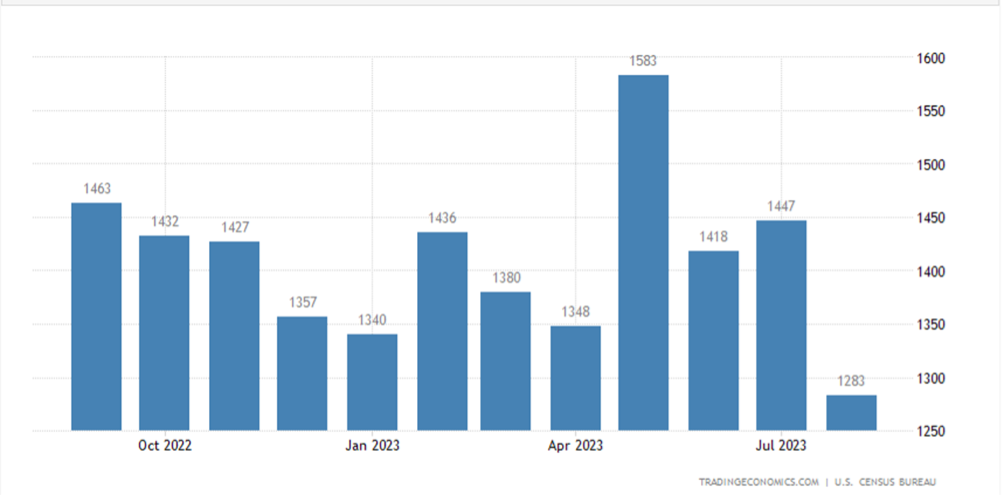 In addition to higher mortgage rates, skilled labor shortages and construction costs were also pointed out as contributing factors to the decline in housing starts.
Another metric, Home Builder Sentiment, which looks at both the current and 6-month outlook for single-family home sales, went negative in August for the first time in 7 months in large part due to higher rates. For context, anything over 50 is considered positive.
Outside of interest rates, there is another factor potentially looming that could impact the housing market – a government shutdown. The budget is set to expire October 1, and if a new funding deal isn't passed, a shutdown will begin.
As covered in last week's Rocket Fuel, the impact on the industry should be minimal. Any products that directly rely on government approval can expect delays during a shutdown and clients who are employees or contractors of the federal government might not be able to have their income verified, which would also result in delays.
However, there is a key group that would be impacted by a lengthy shutdown: the Fed. A shutdown could hinder their ability to monitor the economy by reducing their access to key inflation data that is put together by shutdown departments. With the next meeting in November, a shutdown for any extended period of time could alter their decision.
Coming out of the September meeting, this was the outlook for rates according to the members of the Fed, but with the uncertainty looming, only time will tell.

Nearly 400 mortgage professionals and real estate agents joined us this week in Detroit for All Access! Thanks to all who made this event so great, and if you're interested in joining us for our next All Access, reach out to your Account Executive!


Andrea blew away the competition this week with a time of 21 seconds; the nearest competitors were all over 20 seconds off Andrea's time.
This week's puzzle gets 3 Rockets out of 5. Click here to solve!