Rocket Fuel Newsletter – 09/16/23
Thirsty for AI? Coca-Cola® is betting that we will be. Their new AI-generated beverage, Y3000, is officially on the market for a limited time.
In this edition, context around this week's economic numbers and another group that may be hit hard by student loan repayments.
Fuel Up! 🚀

Did You Catch IGNITE Live?
Fawaz addressed the broker community on Tuesday, September 12, in his latest IGNITE Live. Among the topics he covered:
FREE credit reports for all partners
FREE Credit Upgrade program to help your clients improve their credit scores
WAIVED EPO fees for Pinnacle partners
As Fawaz put it, "Now is a time to provide, not a time to divide."
Check out the recording here!
Not a Rocket Pro℠ TPO partner? Sign up today.
Hey Fawaz! 👋 How are we putting money back in our partners' pockets?!
Student Loans: Not Just A Young Person Thing 
The end of the student loan repayment moratorium will impact more than just millennials and Gen Z; believe it or not, there is an estimated $125 billion in student loan debt for those 60 years or older in the economy. 

By Jeremy Smoot, Pricing Desk Analyst – Capital Markets
With the Fed's September rate decision scheduled for next Wednesday, this week's Consumer Price Index was the biggest release remaining on the schedule.
Before CPI dropped, we had our weekly pre-open release of MBA Mortgage Applications. We saw a couple of undesirable milestones there. Although the overall app number only fell by 0.8% on the week, this brought us to the lowest index value since late 1996, a little shy of 30 years ago. Notably, we saw a low point of similar historical duration last week in the purchase-only index.
Meanwhile, 30-year fixed contract rates ticked up only 6 basis points to 7.27%, but with the exception of a 7.31% mark last month, this again represented a high not seen since 2001:

Not the blast from the past anyone was hoping for.
Moving on to the top story, the Consumer Price Index was mostly in line with expectations for August, with the elevated headline number (3.7%) above July's mark of 3.2% due to higher seasonally adjusted gas prices. Meanwhile, the yearly core number of 4.3% (shown below) represents the smallest increase in around 2 years, but month-over-month, this was slightly higher than expected.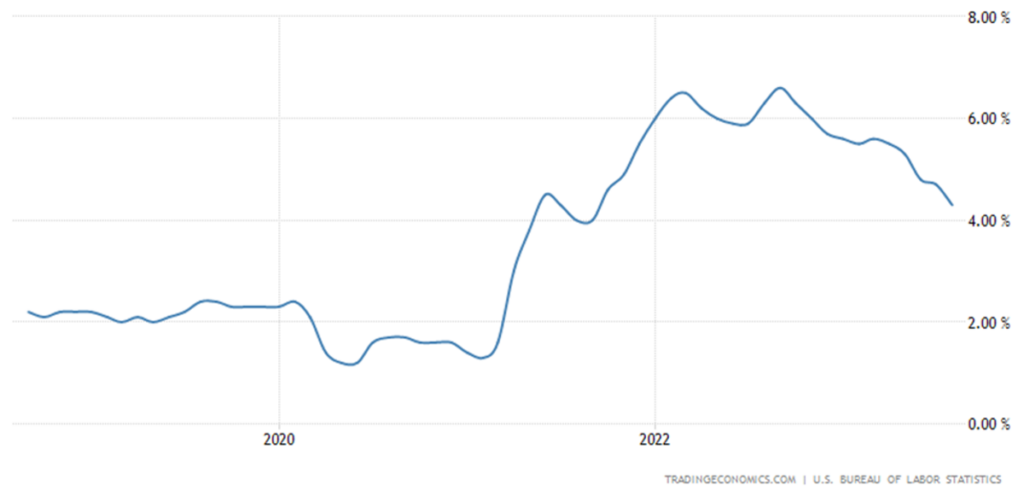 The slight upside surprise in Core CPI was driven almost entirely by transportation services, specifically airline fare and to a lesser extent car insurance. The cost of rent, while decelerating, continues to make up a significant portion of services inflation as well. Airline fare has been volatile over the past year, but the car insurance number represents more of a continuous trend, which will be interesting to watch going forward: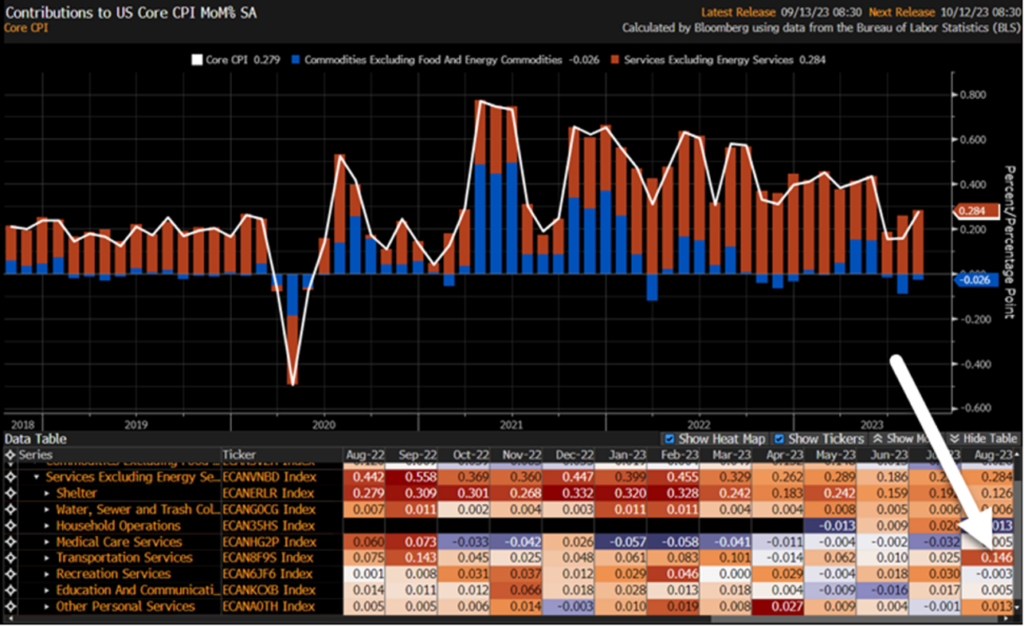 A couple other items to point out:
The Department of Energy's weekly Crude Oil Inventories report showed a surprise increase of 4 million barrels compared to an estimate of a 2 million barrel drop.
Gasoline Inventories rose by 5.5 million compared to an expected 535,000 drop.
These points reflect both reduced demand in the face of higher prices and normal seasonal trends, as well as increased production from refineries; these dynamics will be interesting to watch given upcoming supply cuts from both OPEC+ and Russia.
Finally, there was a 30-year treasury auction, continuing a trend of higher yields (i.e., lower prices) seen since the beginning of the year. The bid/cover ratio did increase since last month though, indicating stronger demand.
What does this all mean for the Fed next week? As of now, markets are strongly expecting a hold, although the November move is a little less clear, with investors essentially split between another pause and a 25bps hike. 
Fawaz traveled to Las Vegas to speak at the National Association of Mortgage Brokers (NAMB) National Conference and Trade Show. Thanks to all who showed up!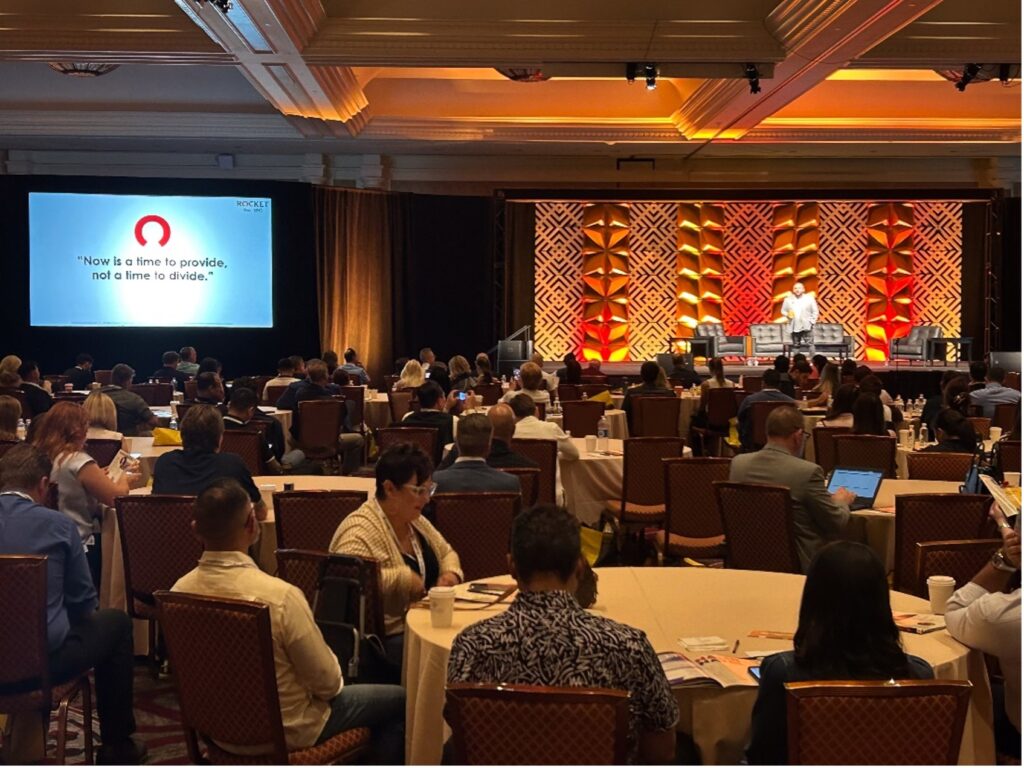 Another tough puzzle! Congrats to John F (1:05) and the other four solvers who were able to finish in less than 2 minutes last week.
This week's puzzle gets 2 Rockets out of 5. Click here to solve!