Rocket Fuel Newsletter – 07/29/23
The Comedy Pet Photo Award finalists have been announced – are you more like this dog or this cat today?
In this edition, the Fed decides on rates, Barbenheimer hits theaters and more!
Fuel Up! 🚀

FOMC Hikes Rates .25%
On Wednesday, the Federal Reserve unanimously raised rates to 5.25% – 5.5%, the highest mark in 22 years. The next decision for the Fed is in September; they left open the possibility of raising rates again, but market experts are only putting a 24% chance on a September hike.
Home Prices Are Still Rising
For the fourth straight month, home prices rose in all 20 major metro markets in May, according to the Case Shiller home price index. Nationally, prices rose 0.7% month over month, but are still down 0.5% compared to May of last year. It was noted that regional differences are widening, and Rust Belt cities are outperforming the rest of the nation.
Barbenheimer Mania 
Opening weekend for Barbie and Oppenheimer was historic, collecting over $235.5 million combined. This makes it the fourth highest selling domestic box office weekend in history and has captivated the nation. The loser in all of this was Mission Impossible, which was overshadowed by these two blockbusters. 
Time Is Almost Up On The Home Equity Summer Sizzle!
Help borrowers tap into their home's equity, be prepared for returning student loan payments and put $795 back in their pocket while doing so. Now through August 6, we're waiving the $795 origination fee on Home Equity Loans.
Start a Home Equity Loan today!

This week was All Access week here in Detroit – partners and real estate agents from across the country joined us in the Mortgage City to take in best practices and learn the values that drive Rocket ProSM TPO.
Interested in joining us for our next All Access? Reach out to your Account Executive!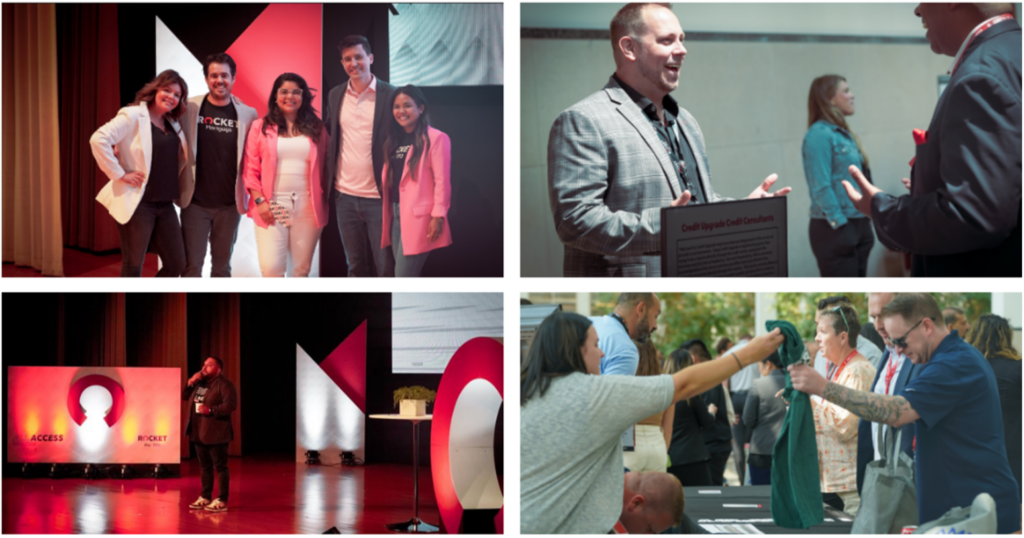 Six solvers finished last week's puzzle in under 2 minutes, and just two finished in less than 60 seconds. Congrats to Josh Wescott, whose time of 22 seconds beat Bob Simon's 31 seconds, and to everyone who made it through last week's tough puzzle!
This week's puzzle gets 3 Rockets out of 5. Click here to solve!