Rocket Fuel Newsletter – 05/13/23
Does this house look familiar? That's right – Meryl Streep's house from "The Devil Wears Prada" could be yours for the low price of $27.5M! Side note: Who knew Miranda Priestly had her own basketball court? 
This week's edition includes a look at April's inflation numbers and how inflation interacts with key housing metrics.
Fuel Up! 🚀

Did You Catch IGNITE Live This Week?
This IGNITE Live was packed! Fawaz shared two product launches – Home Equity Loan and 3-2-1 Temporary Buydown – and a new 25 bps FHA cash-out promo. Watch the replay to get all the details. 
Another Week, Another Metric To Pore Over
The consumer price index (CPI) hit a 2-year low of 4.9% in April, while "core" inflation (CPI minus food and energy) came in at 5.5%. Food prices are up 7.7% year-over-year, but April was the eighth consecutive month of slower growth – more good news!
While the media tries to anticipate the Fed's June decision with this new datapoint, keep in mind that Jerome Powell's crew takes in far more than just the high-level jobs, unemployment and inflation data when determining their next move. 
Hey Fawaz! 👋 What's Rocket ProSM TPO reason #3?!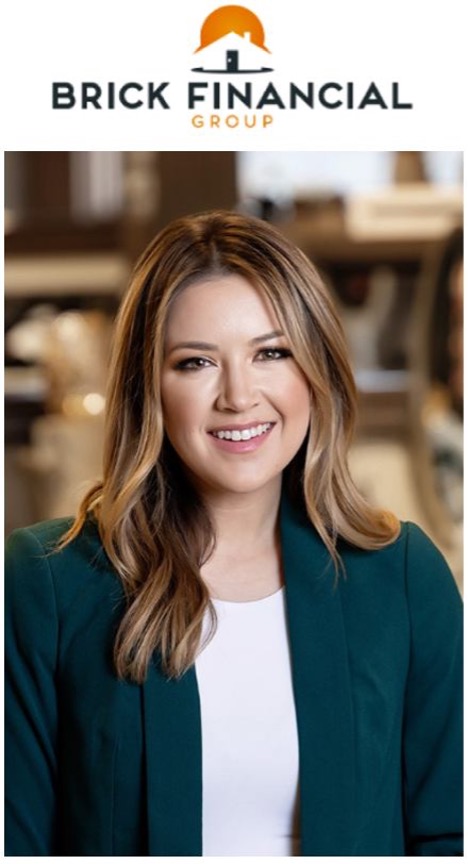 Anna Jaworski, Brick Financial Group
Tell us about the beginning of your career? What got you started?

My friend had been in the industry for over a decade and was in the process of opening her own brokerage. I was in the process of getting my real estate license and she asked, "Why don't you become a loan officer instead?" 

I hired on with Brick Financial Group a few weeks later. I got licensed and for months, we sat side-by-side; I learned the business, learned how to sell and learned how to talk to clients. I've been a loan officer ever since! 

Tell us about some of your biggest lessons you've learned in your tenure.

Bad news does not get better with age! Communication is so important, and the bad news should be relayed as quickly as the good news is. 

What is one thing you wish you knew when you got started?

How important it is to create, nurture and maintain relationships, not only with clients but with other people in the industry. I would be nowhere without either the relationships with clients that have turned into referrals or the relationships I have with my real estate agents. 

What's your favorite thing about being in this industry?

I love that no day is the same. I love the wins. This business comes with high highs and low lows, and that keeps things exciting. 

What is something you are incredibly proud of within your business?

I'm extremely proud of how our team was able to pivot when things took a turn in 2022. The structure of our business is unrecognizable from what we were doing during the refi boom, and we've really been able to create solid relationships with not only local real estate agents, but agents all over the country.

The Bureau of Labor statistics came out with 2023 April inflation data this week, and for the first time in 2 years, inflation has dipped under 5% - a good sign for the Federal Reserve that the rate increases that they have implemented are indeed reducing inflation.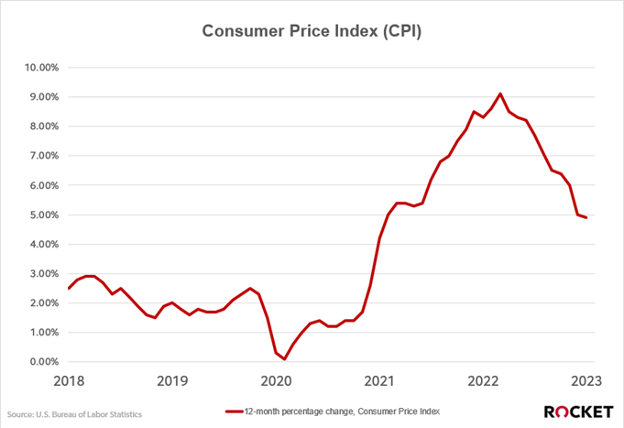 Does low inflation mean better home affordability?
While lower inflation is positive financial news, it does not necessarily coincide with a dip in home prices. A recent article from NAR (National Association of REALTORS®) shows that for 2023 Q1, ~70% of metropolitan areas have seen home prices increase versus just 30% with home price depreciation. 
Additionally, NAR Chief Economist Lawrence Yun stated that:
"Generally speaking, home prices are lower in expensive markets and higher in affordable markets, implying greater mortgage rate sensitivity for high-priced homes."
Avid readers of Rocket Fuel might ask:
**In reference to last week's article (Mortgage Data Shows American Migration Data)
Are these expensive and affordable markets in 2023 Q1 correlated to the population migration?
Actually, from what we can tell they do not directly correlate, when comparing these two blips in time. This does not mean they will not at some point in time on a macro scale – if anything, it makes it ever more important to ensure clients are up to date on the economic housing climate in their area, because macro data and assumptions toward "comparable" can be and are misleading.
President's Club Account Executive Lee Lieberman and Partner Development Manager Dominic Licata visited Paul (center) and his impressive record collection at Blink Lending in Houston this week.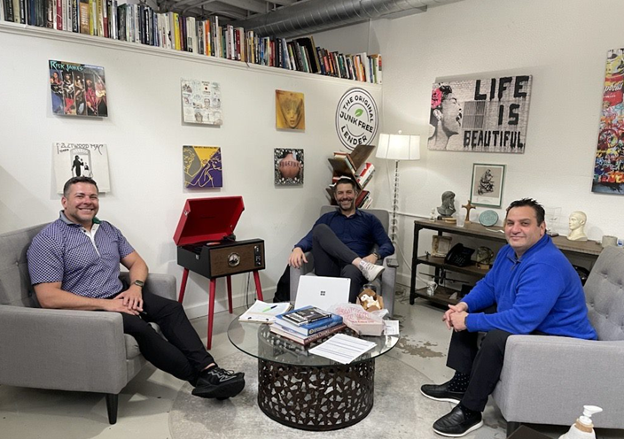 New Products: Home Equity Loan And 3-2-1 Temporary Buydown!
Our Home Equity Loan is an easy choice for clients seeking to consolidate debt or make home improvements, and we can help you illustrate the benefit.
Partners, use our HEL vs. Cash-Out Calculator to compare blended rates on scenarios. 
Example: $350,000 first lien, seeking 10% second lien
• HEL + Current Mortgage = 4.55%
• Cash-Out Mortgage = 6.99%
With our 3-2-1 Temporary Buydown, you can save your clients thousands in the first year to THREE years of their mortgage – really helping your clients ease into homeownership.
Partners, power up our Temporary Buydown Calculators to view the 1-0, 2-1 or 3-2-1 options. 

No one could touch Bob Simon on last week's puzzle – with a time of 23 seconds, Bob was more than 20 seconds faster than all other solvers.
This week's puzzle gets 2 Rockets out of 5. Click here to solve!