Rocket Fuel Newsletter – 04/09/22
Spring is in the air! American ballparks will be back in session this summer after lockdowns and lockout talks have tamped down spirits.  
 
It's moving day in Augusta, Georgia, as day 3 of the Masters will reveal the final pairing for Sunday's history-making final round. Will a Rocket Mortgage® sponsored golfer take home the green jacket?

Fuel Up! 🚀
Biz Buzz
Better.com asks for voluntary resignations.

Online mortgage lender Better.com is offering some employees a separation package if those employees leave the company voluntarily. This comes after laying off almost 4,000 workers since December.

This third round of cutbacks comes almost a year after the 2016 startup announced plans to go public via a SPAC merger.
Can you parallel park a Boeing? The Masters brings Super Bowl sized traffic.
Augusta Regional Airport's busiest time of the year is during April, when the Masters tournament brings more than 30,000 people through its two runways and six gates.
With 1,500 private jets landing at Augusta, about half a million gallons of fuel are consumed. With jet fuel prices more than doubling since last April, it looks like you can put a price on fun.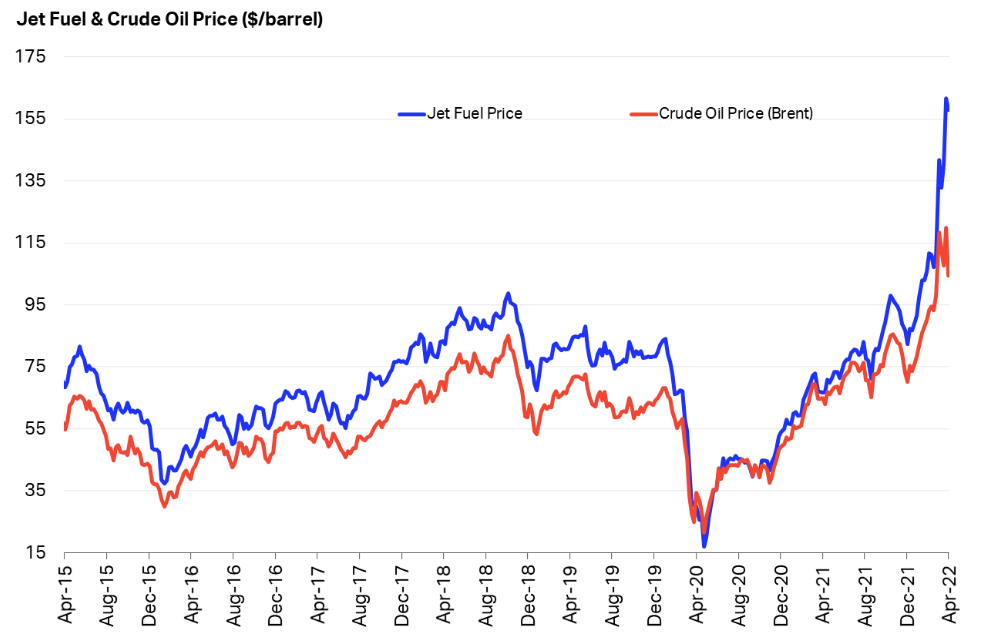 What inflation? $1.50 pimento cheese sandwiches.
Food prices rose 7.9% in February, but the famous pimento cheese sandwiches offered at the Masters have boasted a $1.50 sticker price since 2003, in stark contrast to a ticket to the tournament reselling for up to $4,000. Don't underestimate the power a sandwich can have – the novelty of the Masters costing less than your average cup of coffee has helped build the Masters brand.
Caffeinated Trends
It's moving day at Augusta, and it will be for many Americans in the coming months.
The MBA forecast published last week showed purchase mortgage applications projected to rise ~33% over the next 3 months.
Moving can be stressful – but looking for a house is the real pain point in this market without much inventory.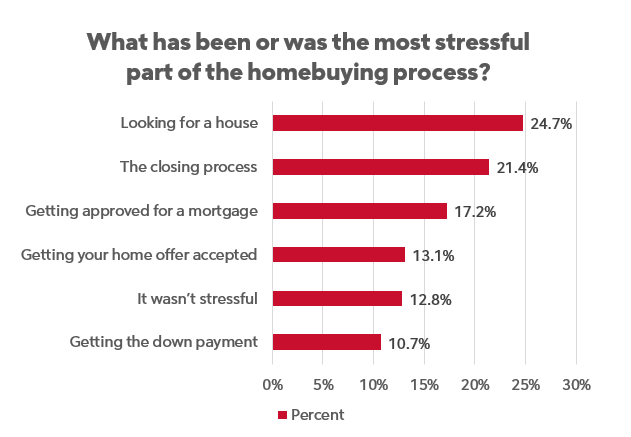 In a survey of Americans, our sister company Rocket Homes Real Estate LLC found that closing costs and taxes/insurance were the most shocking to homeowners.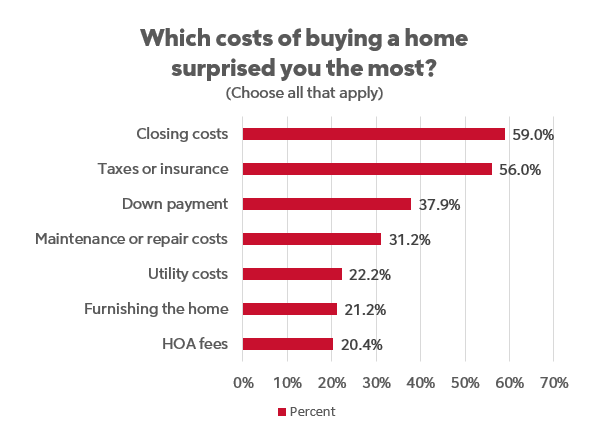 This data shows the importance of setting the right expectations with clients upfront to make things smoother, since over 50% of the same clients said they chose the company they worked with based on referral.
Just because rates are going up, doesn't mean people will stop moving and buying houses.
Fawaz has been working with Rickie on his game on his own chase for a green jacket.
Rickie's first tip - "let's focus on contact."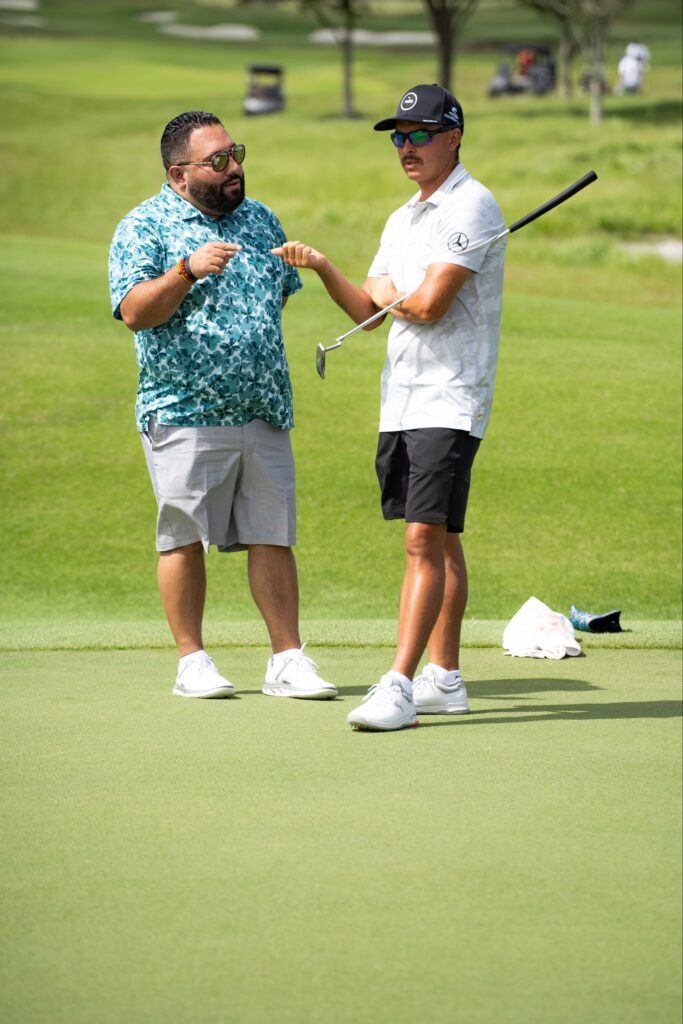 Our Fast 15 Guarantee means you can close faster. Really fast!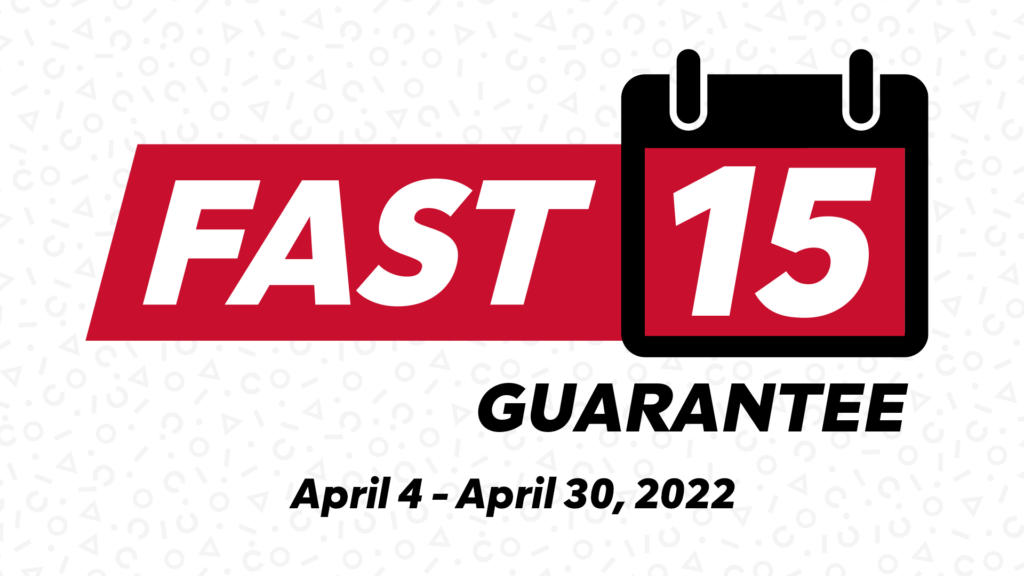 Purchase season is heating up, and with this great guarantee, you can compete stronger and win more purchase business! Now through April 30, 2022, we promise all eligible loans will be clear to close in 15 business days or we'll pay your client $2,500!1 Watch Austin's video to get all the details.
Win More Real Estate Agent Referrals: Our Fast 15 Guarantee can accelerate purchase contracts by an average of 20 – 25 days, helping agents win more bids for their clients.
Guaranteed Purchase Speed: Help clients close faster and compete stronger, making sure their offers stand out. Exceed expectations on every purchase loan and earn more client referrals.
Unmatched Purchase Support From Crews: Your dedicated mortgage team is with you every step of the way, adding consistency, accessibility and certainty.
Boost Your Marketing! Engage with new purchase clients and referral sources. Hop on our Marketing Hub and use our Fast 15 Guarantee marketing flyer and social tile to spread the word.
1 Client will receive a lender credit of $2,500 if client's loan is not cleared to close within 15 business days of a new wholesale purchase loan application submission through a Rocket TPO broker. Offer excludes VA, FHA, and any loan utilizing down payment assistance programs. Offer not available in Alaska, Hawaii, Idaho, Iowa, Maine, Massachusetts, Montana, Nebraska, New Hampshire, New Mexico, New York, North Dakota, Oklahoma, Rhode Island, South Dakota, and Vermont. Offer not available on multi-unit houses, condominiums, co-ops, new construction loans, or properties valued at over $2,000,000, and any properties that require two appraisals. Broker must submit all required documentation for final review by the 13th day of the offer period for loan to qualify for the offer. Appraisal must be ordered within 24 hours of the loan being submitted to underwriting. Partner must have title fully cleared by the final day of the offer period. Client is only eligible for the $2,500 lender credit if Rocket Mortgage is solely responsible for failing to clear the loan to close by the offer period. If the loan fails to close outside of Rocket Mortgage's control for any reason, including, but not limited to, new information that changes the underwriting approval decision to a denial of credit request, lack of satisfactory insurance or appraisal, title issues, or client disengagement or refusal to respond, then the client is not eligible for the $2,500 lender credit. Rocket Mortgage reserves the right to cancel/modify this offer at any time. Offer is nontransferable. This is not a commitment to lend. Additional restrictions/conditions may apply.
In The Weeds Reads
Pro Puzzles
Congrats to JP, whose time of 27 seconds led all solvers last week!
Not only did the Masters tee off this week, we also celebrated Opening Day of baseball season! And like facing a 100-mph fastball or trying to putt on Augusta National's lightning-fast greens, this puzzle is a challenge. It gets our first 5-Rocket rating in difficulty.