Rocket Fuel Newsletter – 04/08/23
In this edition: IGNITE Live, cheap (but delicious) concessions and what an FHA loan can do to improve your clients' home buying situation.
Fuel Up! 🚀

April's IGNITE Live Was Packed With Good Information
Watch the replay to check out our new partner portal homepage and get a sneak peek at a game changing tech tool!
March Jobs Report – Will The Fed Act Again Soon?
The U.S. economy added another 236,000 jobs in March, while unemployment held steady at 3.5%.
March is the second straight month of decreasing jobs and is down 50% from January's mark of 472,000.
Steadily low unemployment suggests a strong demand for workers, which amid high inflation means the balance of job supply and demand is still out of whack. In recent history, the Fed has addressed this imbalance by raising interest rates.
Read the full jobs report here!
Great Golf And Even Better Food Prices
Aside from the allure of hosting the world's best golfers each year, Augusta National Golf Club is widely known for its strangely inexpensive concessions, such as world-famous $1.50 pimento cheese sandwiches and $5 beers.
How are they able to sell concessions for so cheap? Prevailing theories include tradition and genuine Southern hospitality.
If you had $20 to spend on concessions, how would you spend it? 
Hey Fawaz! 👋 Can you tell me about the updates in the Rocket Pro TPO Portal?!

Kirsten O'Donnell, Florida Wholesale Mortgage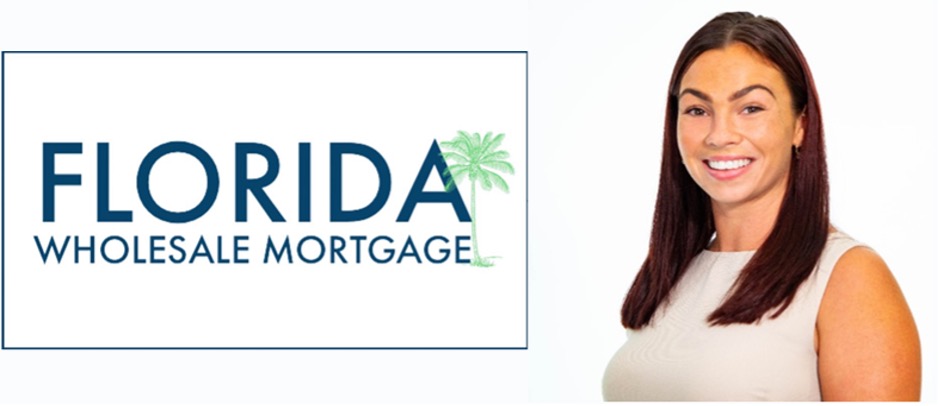 Tell us about the beginning of your career. What got you started?

I originally started as a server while going to school for accounting and wasn't very fond of it. One of my regulars told me about the mortgage business and gave me a job and helped me get licensed. I got licensed and in 2 weeks from serving tables, I was writing loans. Once that happened, I never looked back. Eventually, [my business partner] John approached me to become a partner of his new brokerage, and now I am part owner of Florida Wholesale! 

Tell us about some of your biggest lessons you've learned in your tenure.

Do right by the client and it will come back around. Always be transparent and upfront. Taking the time to educate and build relationships will go a long way in this industry.

What's your favorite thing about being in this industry?

I love math, so it allows me to continue to utilize my love for math and help clients.

How do you want to grow your business?

I took ownership in this company and now I can provide better services and better variety for my clients. Growing is coming naturally with hard work. Social media has been a huge help in getting my brand out there and building relationships. People tend to gravitate to success, and we are finding it!

What do you feel would take your business to the next level?

Bringing on more hands to help with the number of applications. [For example,] processors that can help register loans and get them to the finish line.

Why Rocket ProSM TPO?

The process is easy, and it allows you to act as the broker and as the processor and handle many files. With how easy the process is, it allows me to keep the costs low for the clients.

FHA loans allow borrowers with a minimum credit score of 580 to put as little as 3.5% down. The appeal of a lower down payment and ease of access has historically attracted first-time home buyers and less qualified borrowers. Of course, this accessibility does come with a cost – mortgage insurance. FHA loans require both upfront and annual mortgage insurance premiums.
However, earlier this year the Department of Housing and Urban Development (HUD) announced a 30 basis point reduction in mortgage insurance premiums for FHA borrowers. This change, along with FHFA loan level pricing adjustment changes, has made FHA loans more attractive, even for clients with higher credit scores.
As we can see in the figure below, the bulk of FHA single-family origination FICO®Scores currently lie in the 640 – 679 range. With the recent reduction to annal MIP charges, we can expect to see an increase in the 680 – 719 range as FHA loans become more competitive with conventional loans.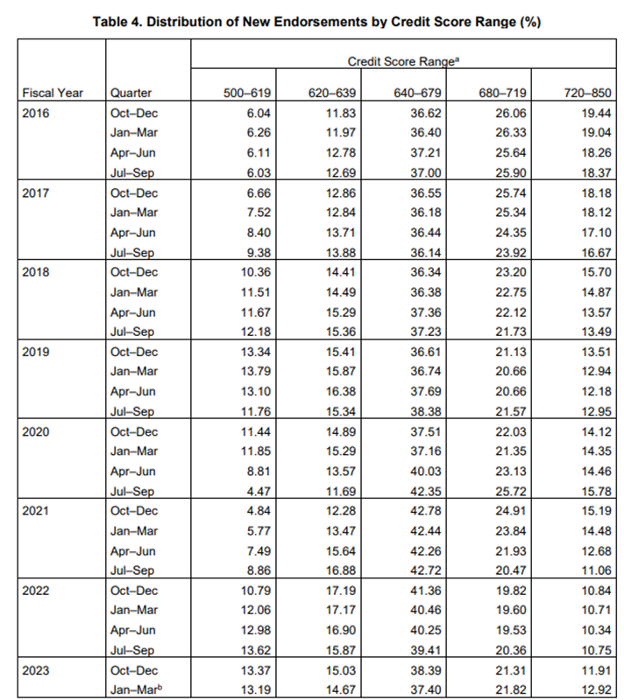 HUD estimates the changes to save 850,000 borrowers an average of $800 a year.
Some mortgage insurance premiums are also refundable – within 3 years of origination, clients refinancing to another FHA loan may be refunded part of the original upfront MIP fee, thus lowering the total loan amount. If clients refinance within 12 months, they will receive a refund of 58% of the upfront payment. If they wait until 3 years to refinance, they'll receive a refund equal to just 10% of the upfront payment.
Given today's market of high rates and high home prices, affordability is top of mind for everyone. FHA is known as being an option for first-time buyers, clients with low to moderate incomes, and those with less than perfect credit, but should also be considered for those with higher FICO® Scores.
Affordability Advantages: Low down payments, low closing costs and more flexible credit qualifying.
Cash-Out Refinance Appeal: FHA cash-out options are typically more attractive than Conventional.
This is an opportunity to expand your product offerings while presenting informative and insightful scenarios to your clients and referral sources as you reaffirm your role as a trusted financial advisor. Better yet, comparing FHA and conventional solutions is easily supported by Rocket Pro TPO's Pricing Calculator. Jump into the partner portal now or reach out to your Account Executive for more information! 

Sign up for training: FHA Or Conventional? Compare, Consult And Win
This Pro Performance Sales Training takes a deep dive into new FHA opportunities that make FHA competitive with conventional. Not a partner? Let's talk!

Last week's puzzle was tough, and somehow three solvers managed to complete it in less than a minute. Linda Turner finished the puzzle in 39 seconds and finished in first place, followed by Josh Wescott and Bryan.
This week's puzzle is much friendlier – it gets 2 Rockets out of 5.