Rocket Fuel Newsletter – 03/25/23
AirDNA data showed that just before the NFL championship game in February, just over half of all short-term rentals were booked, down from 80% in previous years. The reason, and also the newest word in the housing industry? The "Airbnbust." 
This week's edition, another Fed rate hike, the highs and lows of great rates, and how the mortgage industry has changed over generations.
Fuel Up! 🚀

A Quarter Point Now, But More Uncertainty Ahead!
The Federal Reserve increased the federal funds rate by a quarter point on Wednesday, March 22. This doesn't come as a surprise, as the Fed has remained consistent in their pursuit of bringing inflation down to 2%. The target range for the federal funds rate is currently at 4 3/4% to 5%. Raising the rate despite recent bank closures indicates the Fed's confidence in the integrity of the banking system. 
Here we see the FOMC meeting in action with the chairman flipping a coin on if they should go zero or 25 basis points. 😉 
Down Payment Assistance To Ramp Up Purchase Season
Heard of the home affordability problems plaguing the U.S.? Median down payments amounts have dropped to 10% from their high of over 17% in summer 2022, potentially indicating that home buyers have less disposable money to add to a down payment. 
See how programs like Purchase Plus can help your clients overcome their home affordability concerns! 
There's A Downside To Having A 2% Interest Rate?
Talk to anyone who bought a home in the 1980s and they can probably tell you the astronomical interest rate they closed on that felt like a steal at the time. These days, anyone with a sub-2% rate will likely never see anything better, for better or for worse. 

What's Impacting Current Home Buyers' Ability To Purchase A Home Versus Previous Generations? 
If current homeowners were plucked out of the sky and dropped into the housing market right now, they might find it very challenging, particularly as a first-time home buyer. Still, it can be easy to fall into recency bias. How do the expectations and challenges of today's first-time home buyers compare with those of previous generations? Learn how the challenges of the housing market have evolved over time! 
We had a HUGE turnout at this month's All Access! Mortgage professionals and real estate agents from across the country learned what Rocket Pro TPO is all about, heard from Rocket Mortgage® executives, and toured the city of Detroit.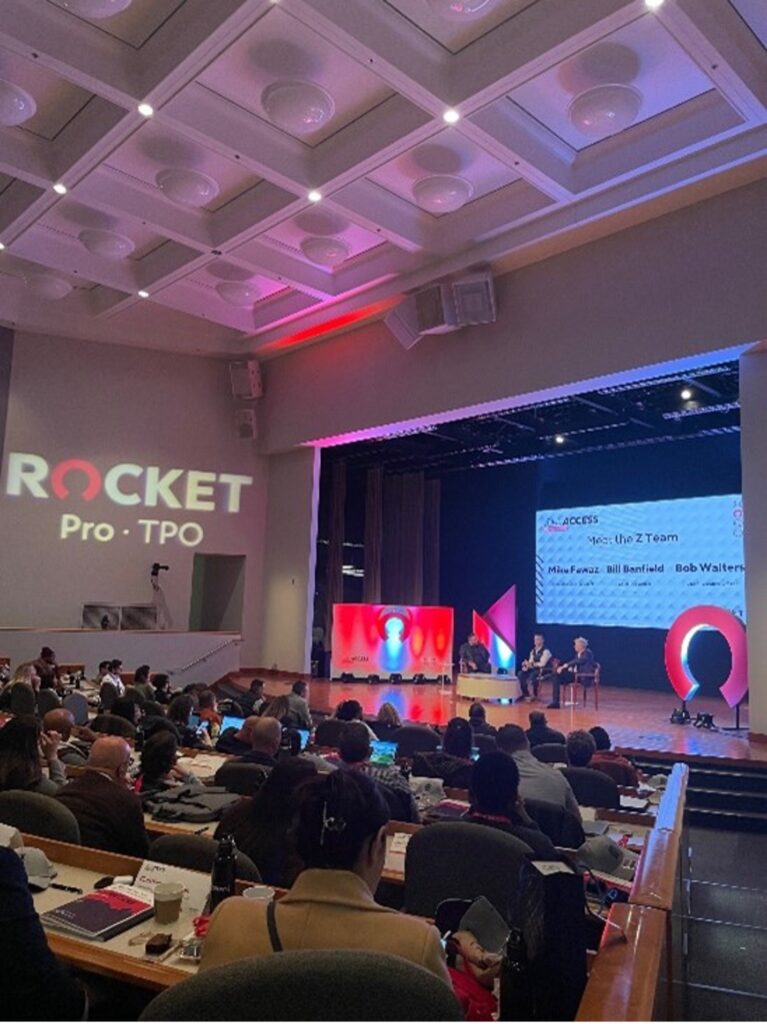 Thanks to all of our attendees – if you'd like to join us in April, reach out to your Account Executive! 

Missed Pro Talks with Mitch Albom? Watch the replay!
Join Fawaz as he chats with Mitch Albom, best-selling author, philanthropist, sports broadcaster and columnist live from Pro Performance All Access. Mitch shares:
How a prominent figure in his life, Morrie, helped him find his why
Thoughts on the importance of community
How he defines true success
Valuable advice for new business owners

James' blazing fast time of 12 seconds took the top spot in last week's puzzle. Kudos to the other four solvers who finished in less than a minute!
This week's puzzle gets 2 Rockets out of 5. Click here to solve!