Rocket Fuel Newsletter – 03/18/23
It's been a week of major headlines – February inflation numbers were released, the federal government stepped in to halt a widespread bank run and the 68-team NCAA basketball tournament tipped off in Dayton, Ohio.
Fuel Up! 🚀

FHFA DTI LLPA Updates: DELAYED!
Recently, we made loan-level pricing adjustments from the FHFA effective for new locks on or after March 6, 2023. However, due to feedback from mortgage industry stakeholders, the FHFA has delayed the effective date of the DTI ratio-based fee. Read more on the release from the FHFA.
We will monitor this delay and communicate a new effective date when it's determined later this year.
The adjustment will automatically be removed for all floating loans and locked loans in process since the previously effective date of March 6, 2023. Reach out to your Account Executive with any questions.
NCAA Basketball Tournament Puts A Pause On Productivity
The Madness is expected to cost corporations $16.3B due to unproductive workers! While the odds of filling out a perfect bracket are 1 in 9.2 quintillion (that's 92 followed by 17 zeros), you are far more likely to win your office pool.
Now With 325% More Guinness
There are roughly 1.5 billion (imperial) pints of Guinness sold each year. That comes out to just over 4 million consumed every day. This St. Patrick's Day, 13 million pints will be consumed worldwide – an increase over daily consumption of 325%! A perfect pour takes just under 2 minutes, meaning consumers will spend a combined 433k hours (almost 50 years) waiting for their drinks this St. Paddy's. Enjoy responsibly!
Hey Fawaz! 👋 When is the next Pro Talks?!

Matthew Walker, United Home Loan Services, Inc.
1. Tell us about the beginning of your career? What got you started?
My career began in 2018. I had just purchased my second home, and I was curious about the ins and outs of the lending industry. I embarked on the quest to find answers; that led me to United Home Loan Services who had serviced my loan. 
2. Tell us about some of your biggest lessons you've learned in your tenure. 
Throughout life we should seek opportunities to grow and expand. The hardest lesson is that I cannot internalize everyone's shortcomings. We have denials for one reason or another. 
3. What's your niche in your market?
VA loans and first-time home buyers. As a fellow veteran who is still actively serving for the last 14 years, it is important to educate my fellow veterans on all the tools and resources that are available to them for homeownership. In regards to first-time home buyers there is no joy greater than showing them what is attainable. Many individuals from my demographic background believe homeownership is unattainable, so the ability to show them what is possible is truly life-changing. The ability to build generational wealth for my clients and their families is something I strive for. 
4. What is something you are incredibly proud of within your business?
My proudest moment is when you get the call after closing and the client says "thank you." Thank you for not giving up on me. Thank you for considering us family. Thank you for helping put a roof over my family's head that we can call ours. The ability to offer the American dream of homeownership to all. 
5. What is your "why"?
To ensure the health and welfare of like-minded individuals. I strive to ensure I can help others, while providing a decent living for my family.

Volatility 
We were warned that the economic path was going to be a bumpy one. Now with a bank run already in the books, new jobs exceeding expectations and inflation continuing to show signs of decline, it is anyone's guess as to what will happen next!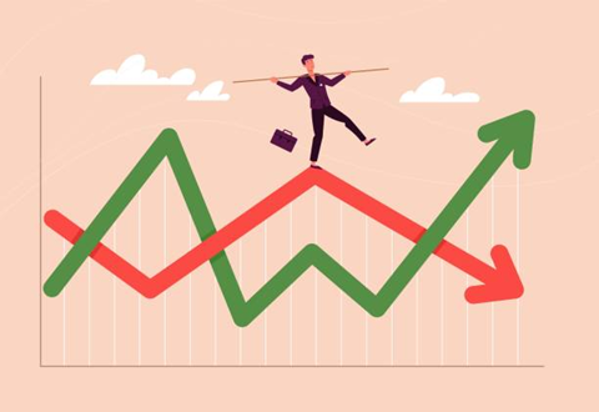 Bank Runs
The Silicon Valley Bank (SVB) failure has been all over the news lately; with the bank closing in a matter of days, it sheds light on how fragile the economy can be. Shortly after the run on SVB, another small bank in New York failed as a domino effect began to take hold, where consumers moved their money from smaller banks into larger banks.
However, it's important to note that the federal government acted immediately to assuage any fears of a widespread bank collapse by guaranteeing the failed banks' depositors their full investments (none of which came from taxpayer money). For the full breakdown of what happened, click here!
Inflation
CPI metrics this week show that the Fed has been successful thus far on lowering inflation. Below is a graph from the Bureau of Labor Statistics showing inflation over the past year – February's 6% reading is nearly two percentage points lower than a year ago, and over three percentage points less than the metric's recent peak of over 9% in June 2022. 
12-month percentage change in CPI for All Urban Consumers (CPI-U) 
Fighting inflation is already a daunting task, but doing so in light of a bank run will add substantial uncertainty to the Fed's decision-making. The Fed meets again next week, and the SVB issue will certainly be a major topic of conversation.
Employment
Additionally, last week had employment data that showed the economy is still running strong:
Bureau of Labor Statistics on February 2023 Employment:
"Total nonfarm payroll employment rose by 311,000 in February, and the unemployment rate edged up to 3.6 percent, the U.S. Bureau of Labor Statistics reported today."
The labor market continues to be a bright spot in the economy, but clearly the major headlines make it tricky to figure out where mortgage rates and the economy as a whole will be in the future.
We understand there are market factors that are outside of our control, despite the uncertainty ahead, this is why we always focus on the things we can do right to ensure the best possible process for you and your clients, regardless of what happens next!
Here are a few new things we're offering:
1. Verified Approval Letter (VAL)

A fully underwritten offer letter with the client's income, assets and credit verified.
You build trust with your real estate partners and strengthen referral relationships.
Your clients can shop with confidence knowing that their information is verified and how much they can afford.

2. Preferred Pricing On Credit Pulls

Credit pulls have been and continue to be free on our partner portal.
When partners want credit pulled in their name, we're helping lessen the blow of credit pull pricing increases.
Partners can access preferred pricing to pull credit in their name and take the loan wherever they choose.

3. New Modern Valuation Methods

Fannie Mae and Freddie Mac Inspection Based Waivers and Fannie Mae Hybrid Appraisals offer more opportunities to provide value certainty earlier in the loan process.
Fawaz visited our friends and partners at Impac Mortgage in Newport Beach, California, this week.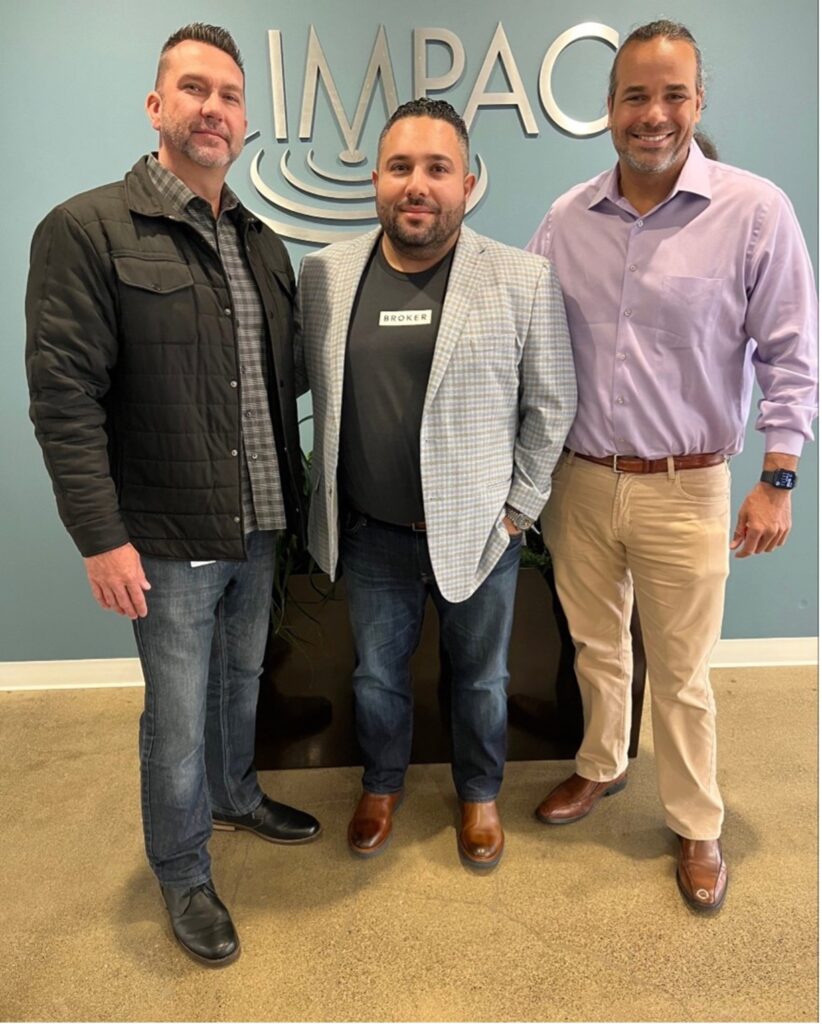 Catch the replay of IGNITE Live and see what everyone's talking about! Hear from Fawaz and Kevin Randolph, Senior VP of Client Experience Operations, about how we're creating certainty in purchase and adding more engaging broker experiences like Crews, our dedicated mortgage operations team. 
Ready to partner with us? Click here!

Another great week for our solvers! Nineteen people finished last week's puzzle in less than a minute, and another 33 finished in less than 2 minutes. Jay S led all solvers with a lightning-fast 12 second time. Congrats!
This week's puzzle gets 3 Rockets out of 5. Click here to solve!