Rocket Fuel Newsletter – 03/11/23
Our clocks "spring forward" this Saturday evening – change your clocks and check your smoke detector batteries!
In this edition, a recap of Friday's jobs report, what to expect in the real estate market as we hit purchase season and more!
Fuel Up! 🚀

From The Moon To The Courtroom
Frequent emoji users, beware! Recent warnings from U.S. District Judge Victor Marrero indicate certain emojis could be interpreted as financial advice. 
The rocket (🚀), money bags (💰) and chart (📈) emojis have been determined to be representative of investment guidance. While the growth in popularity of meme stocks over the last few years has made millionaires out of some, it has left others holding the bag💼. Be careful when tweeting about your favorite stocks!
Jobs Friday

The U.S. added 311k jobs in February, while unemployment inched up to 3.6%. While job growth numbers are lower than January numbers, they still indicate a stronger than expected labor market. Investors fear strong job growth could hinder the decline of inflation and pressure the Fed to increase rates at a quicker pace. 
Job gains took place in leisure and hospitality, retail, government and health while declining in information, transportation and warehousing. Read the full report here!
Pro Talks With Mitch Albom! Thursday, March 23, At 4:00 p.m. ET
Author, philanthropist, columnist and sports broadcaster Mitch Albom is an inspiration around the world. He has written eight consecutive #1 New York Times bestsellers, and "Tuesdays with Morrie" is the best-selling memoir ever published.
Albom now spends the majority of his time operating charitable programs in southeast Michigan under SAY Detroit and the Have Faith Haiti orphanage in Port au Prince, a home to 60 children, which he visits every month without exception. Save your seat!
Hey Fawaz! 👋
Can you give us a recap on IGNITE Live?!


Susan Pfeiffer, NuMark Credit Union
1. Tell us about the beginning of your career. What got you started?
I started in 2001 as an assistant to two top producers that worked with builders in new construction. They were managing a rolling pipeline of roughly $70 million each in new construction home volume, and from that I instantly fell in love with mortgages. The high pressure, always busy, constant workload was challenging and kept me engaged. 

I went to school for early childhood education and although I love children I clearly did not end up in that field. To get my fulfilment, I volunteer at the children's center on Wednesdays. 

2. Tell us about some of your biggest lessons you've learned in your tenure. 
How important it is to return phone calls. Such a simple task is a missed opportunity by most people. I have a certain code that I operate by and returning phone calls is my #1 priority. 
3. What is one thing you wish you knew when you got started? 
In the beginning, it was all planting seeds. I was visiting builders, real estate agents, and networking anywhere I could. At one point, I couldn't understand why I was doing what I was doing because there was no immediate results and I thought I was failing. If I knew at that time that what I was doing at the time was building the business I have today, I would have done it twice as hard. 

Another lesson I wish I would have learned sooner was [the importance of] going to closings. I skipped doing this for the first few years as a loan officer. I work with a lot of first-time homebuyers and being a part of the moment the client gets to sign on the dotted line to purchase that home is one of the best feelings a new homeowner can get. Going to closings helps facilitate long lasting relationships, repeat business, and the opportunity to ask for referrals. 
4. What are some of your personal and professional goals? 

Professional Goal:
I would like to have an assistant. I am kind of a control freak so I would need someone I can trust. I know when my production is high enough to have a personal assistant, it will propel my career to help even more families.
Personal Goal:
I would like to relocate my family to Tennessee or Florida in five to ten years. This is my plan, and nothing is going to stop me from it. 
5. What's your niche market?
First-time homebuyers. Investors.

Current Real Estate Trends And What To Expect For 2023!
As we approach purchase season, home buyers (as well as those looking to refinance) are no doubt very interested in the ongoing real estate trends so that they can go into the housing market educated and with their eyes wide open. We begin with an overview of what happened in 2022 before looking at where we are today.
We've also called on some of our Verified Partner real estate agents from across the country to get an idea of what they're seeing and what to expect if you're entering the market. 
Rocket ProSM TPO team members Stephanie Nunn, Abe Khoury and Billie McLeod visited Austin last month for the Texas Mortgage Roundup trade show.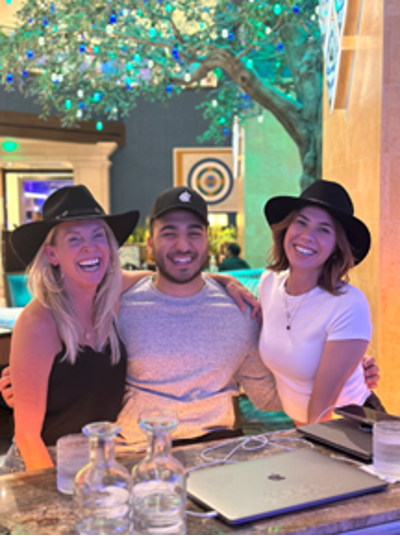 Conventional Pricing Promotion Extended, Again! 
Now through April 2, get a 37.5 bps affordable home credit on 30-year conventional purchase loans $200K or less.1 Questions? Call your AE today! 

Twenty-two solvers finished last week's puzzle in less than a minute! Ali and Mike both put up a time of 17 seconds, only to be outdone by Isabel's stellar 12-second solve!
This week's puzzle gets 2 Rockets out of 5. Click here to solve!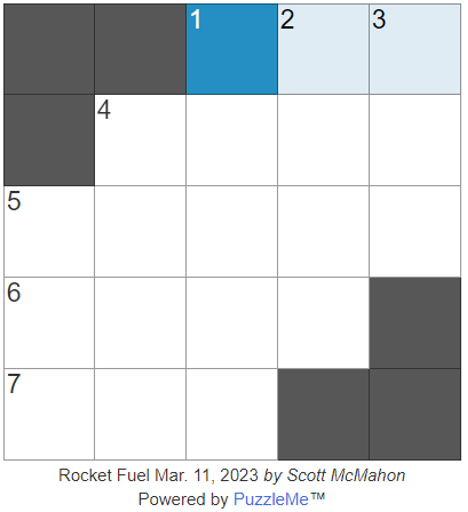 1Client will receive 37.5 bps off current pricing on loans locked through the Rocket Pro TPO portal during the Client will receive 37.5 bps off current pricing on loans locked through the Rocket Pro TPO portal during the promotional period. Offer valid from December 28, 2022, at 10:00 a.m. ET to March 5, 2023, at 11:59 p.m. ET. Offer only valid on qualified conventional 30-year purchase loans (excluding BorrowSmart), primary residences only, for loan amounts of $200,000 and lower, 30-day commitments or shorter. This offer cannot be retroactively applied to previously closed loans or previously locked loans. Rocket Mortgage reserves the right to cancel this offer at any time. Acceptance of this offer constitutes acceptance of these terms and conditions, which are subject to change at the sole discretion of Rocket Mortgage. Offer may not be redeemed for cash or credit and no change will be given if the discount amount exceeds costs otherwise due. Offer is nontransferable. Offer is valid with other discounts or promotions. This is not a commitment to lend.