Rocket Fuel Newsletter – 02/04/23
Tom Brady retired (again) from the NFL on Thursday, but some aren't so sure. Could it just be a publicity stunt for his new movie? 
This week's edition includes a breakdown of the week's economic news, a potential investment opportunity in dirty water and how to join Monday's IGNITE Live.
Fuel Up! 🚀

Jobs Friday! January's Jobs Report Comes In HOT
Non-farm payrolls nearly tripled expectations in January, up 517,000 jobs versus the 188,000 expected. Unemployment came in at just 3.4%, which is the country's lowest unemployment rate since 1969.
While more jobs and lower unemployment sound great, the markets weren't so keen. The Dow Jones dropped nearly 80 points after the report was released because both numbers indicate that the Fed's strategies to curb inflation have not yet paid off. Raising interest rates is an attempt to slow job and wage growth, which in turn lower inflation. This month's surprise numbers could cause the Fed to backtrack on their desire to ease up on aggressive rate hikes in 2023.
February IGNITE Live Sign Up – LAST CHANCE!
Join Fawaz this Monday as he shares the commitment to freedom we have to the broker community and showcases new ways we're supporting our partners! Save your seat and sign up now!
Ready To Splash Some Cash On ... Splash Mountain Water?
Disney World closed their Splash Mountain ride last week for major renovations; if you weren't able to make it down to Orlando for one last ride, the internet has you covered. Get your hands on a many-of-a-kind, totally unauthenticated, unidentifiable bottle of Splash Mountain water, now selling online for upward of $10,000! 
To be fair to anyone who buys the water, there was plenty of skepticism around Dogecoin ...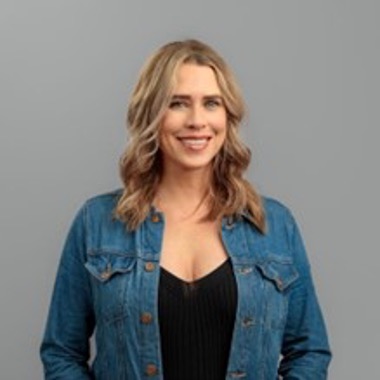 Molly Manley, Streamline Home Loans
Tell us about the beginning of your career. What got you started?
I have a background in social work and teaching with a strong affinity for numbers. My neighbor and close friend had asked me to come be part of her team for years. It took me a while to take the leap, but once I did, there was no looking back! 
What are some of your goals? 
I would love to mentor at least 5 loan officers to become their best selves. 
What's your favorite thing about being in this industry?
Helping people feel educated, empowered, confident, and secure in their investments. 
What's your niche in your market? 
First-time home buyers, financing in resort communities, and building wealth through real estate.
What's one thing you want to tackle this year personally and professionally?
I'm becoming a Certified Divorce Lending Professional.
What is something you are incredibly proud of within your business?
The feedback I get from clients. Everything I put into my career is because I truly care about them and want the best for them. Seeing their smiles at the closing table is everything.
What do you feel would take your business to the next level?
I'm looking for a new amazing loan partner!
What are you most excited about for the future?
The growth of our new branches in Colorado.
What is your "why"?
My family – I want to work hard now and hope to retire with enough space for a few small farm animals and be foster grandparents to children and teens.

For you diehard fans of the Federal Reserve, their January meeting minutes were released this week. With no Fed meeting this month, we'll be relying on the chatter from Fed speakers and market speculation until mid-March.
You can read the full announcement here, or read below for Rocket Mortgage® Chief Risk Officer Bill Banfield's analysis. 
FED RAISES RATES BY 1/4%!
FED SIGNALS: Rates will be higher for longer.
The eighth consecutive increase in the Fed Funds Rate was largely as expected because Team Fed has been steadfast in telegraphing they are going to fight inflation for as long as it takes. The market was trying to talk them down off that hill the last few months, but officials remain squarely focused on the goal of reducing inflation back toward a 2% level. The success in some data metrics showing inflation is softening is also what has contributed to the 0.75% drop in interest rates since October.
Here are three things about this announcement:
1. The committee anticipates "ongoing" increases to the target rate. They do not expect you to thank them. Yet.
2. The lower 0.25% increase today reflects data suggesting inflation has continued to improve modestly. They may be near the end of their cycle despite the tough talk. In addition, they will continue to reduce their portfolio of Treasury Bonds and MBS at a pace of $95 billion per month.
3. Don't fight the Fed. They have been clear they will remain vigilant with keeping rates high for longer. Bets on a Fed pivot are risky, especially with the Russia/Ukraine war causing uncertainty at a global level. Their statement also references: 1) growth in spending; 2) unemployment remaining low and 3) inflation is better but remains elevated.

37.5 BPS Credit1 – EXTENDED!  
Our 37.5 bps credit on 30-year conventional purchase loans $200K or less now continues through Sunday, March 5! Sign in to the portal to price us out and take advantage. 
Not a Rocket ProSM TPO partner? Start the conversation!

Another week, another win for Josh Wescott. His time of 44 seconds was our fastest by four seconds, narrowly beating another leaderboard mainstay, Mark Goldstein. Shoutout to John F and Ali who also posted times under one minute.
This week's puzzle gets 3 Rockets out of 5. Click here to solve!