Rocket Fuel Newsletter – 01/21/23
Rest assured that no extraordinary measures were taken to deliver this email like were taken by the Department of the Treasury to avoid a debt ceiling disaster this week.
In this edition, housing starts close out a rough 2022, 3D printing enters the housing market and what to make of the debt ceiling conversation.
Fuel Up! 🚀

Housing Starts Cap Off A Tough Year
Housing starts fell 1.4% from November to December and nearly 20% from a high in December of 2021 (indicated by the blue and purple lines below). Overall, 2022 was the first year with a decline in annual home starts since 2009.
Despite the decrease currently, previous months' heightened demand has given us an increase in completed homes (green line below).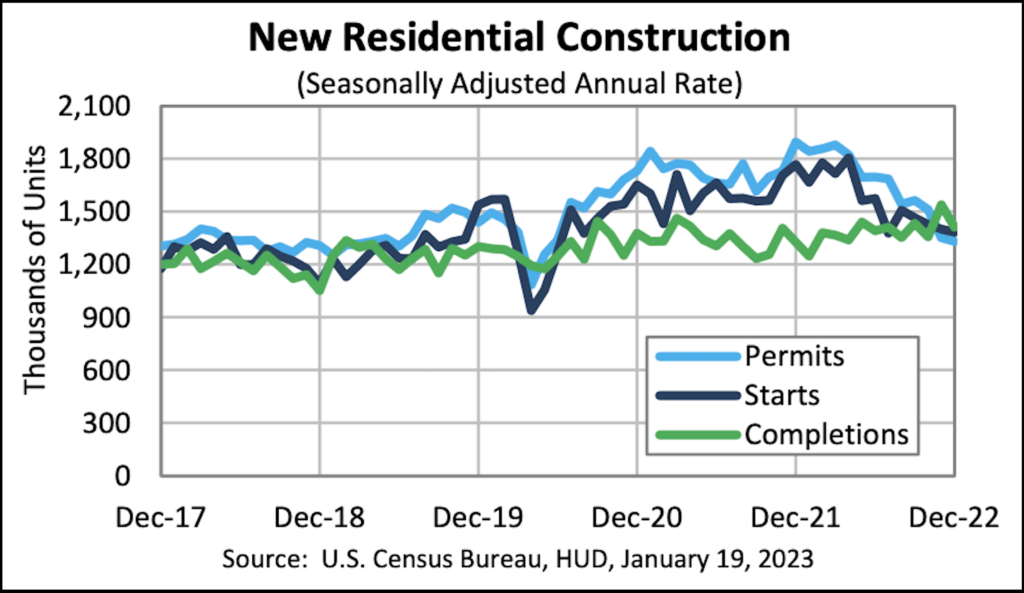 Retire The G.O.A.T.?
Lake Superior State University is taking down the G.O.A.T. (greatest of all time) – not Tom Brady since the Dallas Cowboys took care of that, but the actual abbreviation G.O.A.T. 🐐 Along with nine other words and phrases, see what Lake Superior State banished for 2023.
Will Your Next House Be 3D-Printed?
A Houston-based company is teaming up with a Germany-based construction firm to build the perfect 3D-printed home.
With labor shortages on the rise and technological improvements becoming more frequent for all industries, they are hoping their upfront investment will pay off big. 🏗🏛

Austin Hines, Skyway Financial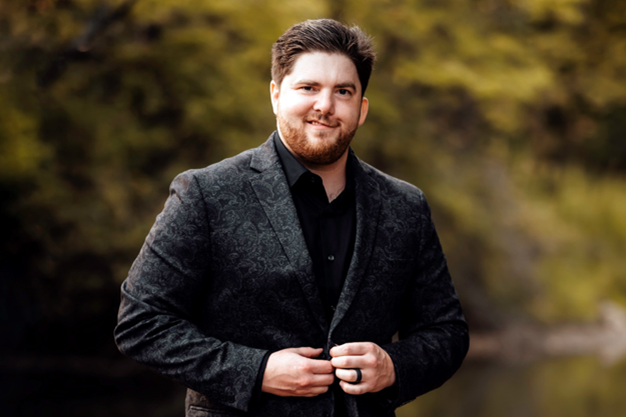 Tell us about the beginning of your career. What got you started?
"When we bought our first home, my wife and I were newlyweds who were navigating their first big purchase together. The process was so stressful that I promised to learn everything about loans that I could. I didn't want to ever feel lost in the home buying process like that again. Fast forward to today, Skyway Financial is focused on making sure all our clients have a very clear and transparent experience when working with us." 
Tell us about some of your biggest lessons you've learned in your tenure. 
"Don't be afraid to bet on yourself. It's important to take calculated risks if you want to be successful. Also take the time to invest in your own personal education and networking opportunities." 
What is something you are incredibly proud of within your business?
"Protecting our culture. Having a toxic work environment is one of the things that prompted me to start my own company. I knew that if I wanted to have a truly special place that I loved to work at, it meant we would need to build it." 
How would you describe your brand? 
"Relationship driven. Many companies I worked with in the past were transaction-based. That business model is dying. People want to work with those they know and trust. We are focused on being the trusted expert for our clients."
What's one thing you want to tackle this year? Personally and professionally.
"On a personal level, I tore my Achilles back in July and I am rehabbing so that I can run my first marathon by the end of the year. On a professional level, I want to hire quality talent to help scale our culture."
Why Rocket ProSM TPO?
"Rocket Pro TPO has been with us from the beginning. My Account Executive, Joseph Cory, has played a pivotal role in helping us grow and paint the vision of what we wanted for Skyway Financial. Rocket has helped us build from a one-man shop to where we are today, and I am excited to see where Rocket takes us next!"

Full Faith And Credit
The United States has a unique advantage in the global economic system – the U.S. dollar is considered the global reserve currency.
This means that global debt markets use the dollar as a benchmark for much of the issuance of debt, even in other countries with other currencies. There are many factors that influence which currency becomes the global reserve currency – financial stability included.
Investors in a country's debt (treasury bonds) want to know that they're going to be paid back, and the United States' track record and economic prowess have given investors confidence.
The debt ceiling was enacted in 1917, because prior to that, congress had to approve each bond issuance that the U.S. treasury made.
If Congress fails to raise the debt limit, the Treasury will be unable to "print more money" to pay existing bondholders, which would surely spook the markets and threaten the United States long-term prospects, especially with Chinese yuan usage on the rise.
Since 1960, Congress has acted 78 separate times to permanently raise, temporarily extend or revise the definition of the debt limit – 49 times under Republican presidents and 29 times under Democratic presidents.
Since the U.S. hit its debt limit on Thursday, the Department of the Treasury has begun taking extraordinary measures to manage bond payments until Congress can align.
They have about 5 months before the U.S. could default. 

Don't miss out!
On Tuesday, January 24 at 2:00 p.m. ET, our Pro Performance Sales Training will tap into nearly 40 years of mortgage expertise to help our partners lean into ways to win. The topic: our complete purchase package.
Register for this learning opportunity on the partner portal.
Not a Rocket Pro TPO partner and want to learn how to gain access to valuable training like this? Partner with us!

Just two solvers completed last week's puzzle in less than a minute! John F. had a great time with 51 seconds, but it was Bret Thompson's 45 seconds that led all participants.
This week's puzzle gets 1 Rocket out of 5. Click here to solve!