Rocket Fuel Newsletter – 01/07/23
Zillow recently listed the Greek isle commune from "Glass Onion" for $450 million. However, peel back the layers, and it's clear that the listing is a ruse.
This week's edition includes big Rocket Companies® leadership changes, a different set of 2023 predictions and a recap of last month's Fed meeting minutes.
Fuel Up! 🚀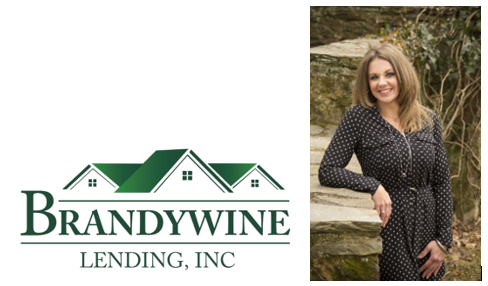 1. Tell us about the beginning of your career. What got you started?
"[I] started off banking, then moved over to processing from an ad in the paper. From there, I moved into sales and got myself licensed in 2011. After a few stops at mortgage networks and correspondent lenders, I joined the broker world in 2015 and never looked back. Finally, on May 24, 2019, I opened up Brandywine Lending!"
2. What is one thing you wish you knew when you got started?
"[How to] manage so many different personalities as a broker owner."
"Always be ready to improve, ask for advice and be open to constructive criticism, that is the only way you can master your craft like a pro!"
3. What's your niche in your market?
"Creating jobs within the industry as inside sales associates to call and support our realtors' databases."
4. What's your favorite thing about being in this industry?
"Optionality, creating opportunities, and helping clients with their homeownership dream."
5. Why Rocket Pro TPO?
"[I'm a] big fan on how Rocket was created from the start. The vision that Rocket was started on is the same vision that my company was started on. For example, culture was huge in me starting the Brandywine Lending way, 'It's just what we do.'"
6. What is your "why"?
"I started with nothing when I was younger, so I want to give my personal family and my Brandywine family everything I was not privileged to growing up and create opportunities for as many people as I can."

Waiting For A 2023 Fed Rate Cut?
Bond markets sold off slightly this week, pushing mortgage rates slightly higher again as the Federal Reserve released their meeting minutes from their December meeting.
As we shared last week in our 2023 outlook, some economists were expecting the Fed to reverse their swift rate hikes with some relief in the form of rate cuts later in 2023.
According to December's minutes, however, none of the 19 voting members on the FOMC think it will be appropriate to cut rates this year.
This means home buyers shouldn't wait for the Fed to cut rates before purchasing a home, but they should be ready to refinance again in the future as rates are unlikely to stay this high for too long.

Don't forget! We're kicking off 2023 in a new way with Ignite Live!
Join us THIS MONDAY, January 9, at 10:00 a.m. ET for our first-ever live sales call. We'll take a look back at 2022 and look ahead to what we have in store for 2023. Save this link for Monday and join at 10:00 a.m. ET.

Michael has dethroned two-time defending puzzle champion Josh Wescott. His time of 27 seconds was one of three under a minute; kudos to John F and Bret Thompson for their sub-minute times.
This week's puzzle gets 4 Rockets out of 5 for some challenging clues. Click here to solve!