Jumbo Smart: What Is It And Who Should Get It?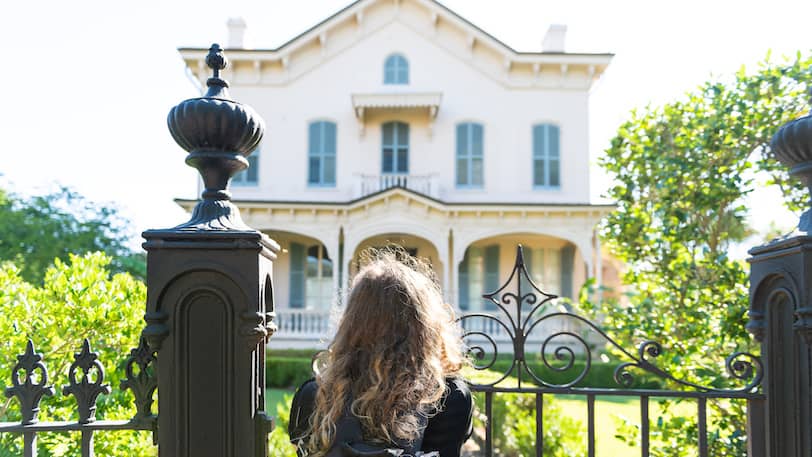 Not all home buyers are alike, and neither are the types of loans offered by Rocket ProSM TPO. We're here to help our broker partners do more for their clients with a wide variety of loan options. One of the most attractive options for an important home buying segment is a jumbo mortgage loan product. A jumbo mortgage loan is a type of non-conforming loan that provides loan amounts over the conforming loan limits. Those limits for 2022 are $647,200 in most areas of the U.S. and $970,800 in high-cost areas like Hawaii and Alaska.
Rocket Pro TPO partners have access to our unique jumbo loan, Jumbo Smart. Read on to discover the advantages of this loan product, how clients can benefit from it and what the qualifications are.
What Is A Jumbo Smart Loan?
When you partner with us, you get access to technology, resources, and products to help your grow your business. That includes an extensive loan line-up. Jumbo Smart is the jumbo loan from Rocket Pro TPO, created for higher loan amounts up to $2.5 million. Great news for your clients: unlike traditional jumbo loans, Jumbo Smart doesn't necessarily require as big of a down payment. Jumbo Smart offers more great benefits for you and your clients. It requires far less paperwork and a better, more streamlined appraisal process.
What Type Of Client Needs Jumbo Smart?
If you have clients who are looking to buy a home that is above the local conforming loan limits and who can afford the higher monthly payment, Jumbo Smart can be a great choice. If you're a Rocket Pro TPO partner, you can review Jumbo Smart guidelines on PathfinderSM by Rocket our online system that provides mortgage guidelines and process information.
Jumbo Smart Benefits

The biggest benefit for your clients is the chance to qualify for a loan amount up to $2.5 million
a 1 – 2-unit properties with a 30-year fixed interest rate. New for 2022, Rocket Pro TPO has expanded the Jumbo Smart lineup. In addition to the 30-year product, one of the strongest priced non-bank jumbos in the industry, partners can offer a 15-year option. This product is designed for clients who want to pay off their loan faster.
Next, there is a 7/6 Jumbo Smart adjustable-rate mortgage (ARM). For about the same price point, rates on average are at least a half point lower than the 30-year fixed Jumbo Smart product.
Partners can leverage Jumbo Smart for clients who are purchasing a new home, refinancing their current one, or opting for a cash-out refinance.

Perfect For Clients Looking In High-End Markets
Offering this product to clients who are looking in luxury real estate markets such as New York, California, Texas, Florida and Hawaii can make the home buying experience easier.  It isn't just for luxury homes. Home prices have risen exponentially in the past year and there are homes priced over conforming limits all over the country, not just high-priced areas.

Lower Down Payment Requirements
The Jumbo Smart loan allows clients to buy with a down payment as low as 10.01% for a 1-unit property. If clients opt for a 2-unit property, the minimum down payment is 15%. Compare that to the traditional 20% down payment needed for a jumbo loan and you'll see how you're giving your clients more financial flexibility and making the path to home ownership easier in competitive and luxury markets.
No Mortgage Insurance

While traditional conventional loans require clients to pay private mortgage insurance (PMI) if they don't put down 20%, the Jumbo Smart loan does not have that requirement. This non-PMI benefit is a real game-changer for clients, helping them keep more money in their pocket. On a $1 million loan, this could save clients between $416 and $833 a month.

More Home Equity Options
With this unique product, you can offer more pathways to financial flexibility. Clients who qualify for a refinance can take cash out with amounts up to $2 million on primary homes, vacation homes and rental properties. This is a big differentiator. Many lenders restrict the types of property on a cash out refi on a jumbo loan. This one offers more home equity options for your clients and helps you grow your business.
Available For Investment Properties
This loan option isn't just available for primary residences and second homes; it's also available for investment properties, giving your clients more financial opportunities.
Rocket Pro TPO Product
Jumbo Smart is only available through Rocket Pro TPO. You can't find these benefits anywhere else. The option of a smaller down payment, various loan options, and great Rocket tech will help clients have a hassle-free mortgage experience in competitive home markets. The Rocket Pro TPO loan line up means more choices and flexibility.

Client Qualifications
The minimum FICO® credit score for a 30-year Jumbo Smart loan on primary residences, vacation homes and investment properties is 680. The minimum FICO® credit score for this loan as a 15-year fixed or an ARM is 700. These credit score requirements can vary up to 760 depending on the property type and what your clients are looking to do in their mortgage transaction. Clients must need to have a debt-to-income ratio (DTI) of no more than 45%.
Clients will also need to cover their closing costs, which are about 3% – 6% of the purchase price. Jumbo mortgage rates are based on your client's down payment, credit score and other factors.
Learn More About Jumbo Smart Loans
If you're currently a Rocket Pro TPO partner, you can talk to your Account Executive about all the great benefits of this loan product. You can also visit Pathfinder to review guidelines in greater detail and visit the portal to price out a loan.
If Jumbo Smart sounds like the perfect loan product for your borrowers and you aren't working with us yet, partner with us today to gain access to this popular, flexible loan option for your clients.