6 More Ways To Enhance Your Email Marketing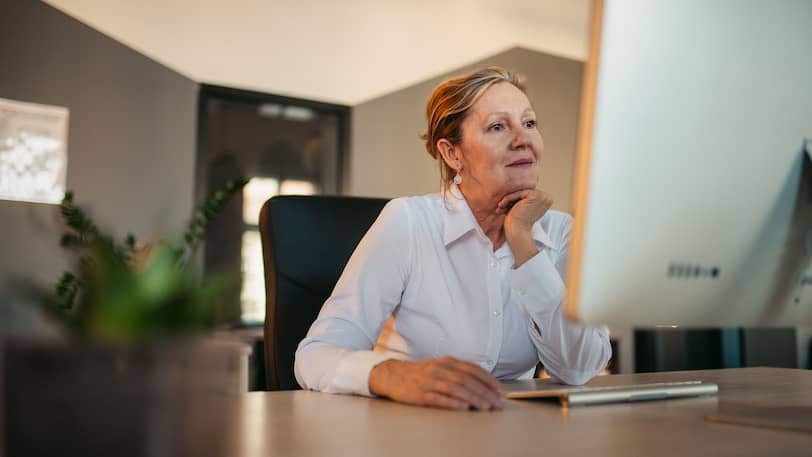 Email is an essential part to any marketing plan. One big reason is that sending emails to clients is essentially free and quick. There's no postage, printing or shipping to pay for and no ads placements to buy. You essentially create an email, click "send" and it's delivered to your client within seconds. But if you aren't using email effectively or with a strategy, you're not getting the true value of each send.
We provided simple changes to improve your emails in the past, and now we're back with six more ways for enhancing your email marketing.
Make It Personal
Using your client's name in the greeting can make them feel more connected to you and valued as a client. Seeing their name will feel a little less like you're sending an email blast to a group of people and more like you're taking the time to email them personally.
Make It Aesthetically Pleasing
Another way to get your message across quickly is to use design to do so. Use images to break up text or display the most important message in your email. Use a clean layout that is easy to follow and not too cluttered. Most importantly, make sure your design can be viewed on all devices, including desktops, laptops, tablets and mobile phones.
Proofread Before You Hit 'Send'
Spelling and grammatical errors can be distracting and are often seen as unprofessional. Take the time to read through your email to spot any errors. If you don't have the time or skill, consider hiring a proofreader or using grammar and spell-check software, like Grammarly.
Watch Your Style
While you should sound more casual in emails, refrain from using text abbreviations (like "LOL" or "YOLO") as you still want to maintain some sort of professionalism. Be careful too about how you use punctuation and capitalization. Using too many exclamation points can seem too peppy, while using all caps can come off as demanding and seem like you're shouting. Both can be off-putting to a reader.
Target Your Messaging
Pay attention to your audience and dig deep into their intentions. Are you only sending to people who are going through the home buying process? Do you have clients who are interested in refi? Are you nurturing potential clients? Figure out who your audience is and target your messaging to them. It's OK to have a mix of people. In that case, you may want to split them up into different email groups and send emails that they may be specifically interested in.
For example, you may want to send information about the housing market, finding a home and the mortgage process to your purchase group. Your refi group won't want to know about purchasing a home. Instead, they may want information on taking cash out of their home equity to improve their current home. And a nurturing group? They might not want a hard sell. Instead, provide information on things that can help them in their personal lives and prepare them for buying a home or refinancing in the future. This could be educational content around saving money (perhaps for a down payment), improving their credit score or decorating or maintaining their current home. No matter what content your email includes, make sure you include a call to action somewhere in your email in case they are ready to work with you.
Not sure where to start? Consider going right to the source and asking for feedback. Have your subscribers take a survey or answer a poll within your email. Not only will you get a better idea of what your clients want to see and improve your engagement, you'll also make your clients feel heard.
Pay Attention To Data
Your open rates, click-through rates, unsubscribes and conversion rate can help show you more about what your subscribers like and don't like and uncover things like the right time and day of the week to send your emails. For example, if your open rate is highest on Tuesdays, send your emails on Tuesdays. If your open rate is higher when you use emojis in your subject line, get good at understanding how to use them correctly and make sure you're using appropriate ones! If your click-through rate is higher on links to financial topics, talk more about finance and offer helpful money tips in your emails.
Key Takeaways On Email Marketing
Your clients may receive hundreds of emails a day, but that doesn't mean your email marketing can't be effective. By paying attention to what your clients are engaging with and targeting your messaging as well as making your emails more personal and aesthetically pleasing, you can stand out among the inbox competition. Implementing data findings into your marketing plan and making these small changes to your email can have a big impact on engagement and conversion.