Current Promotions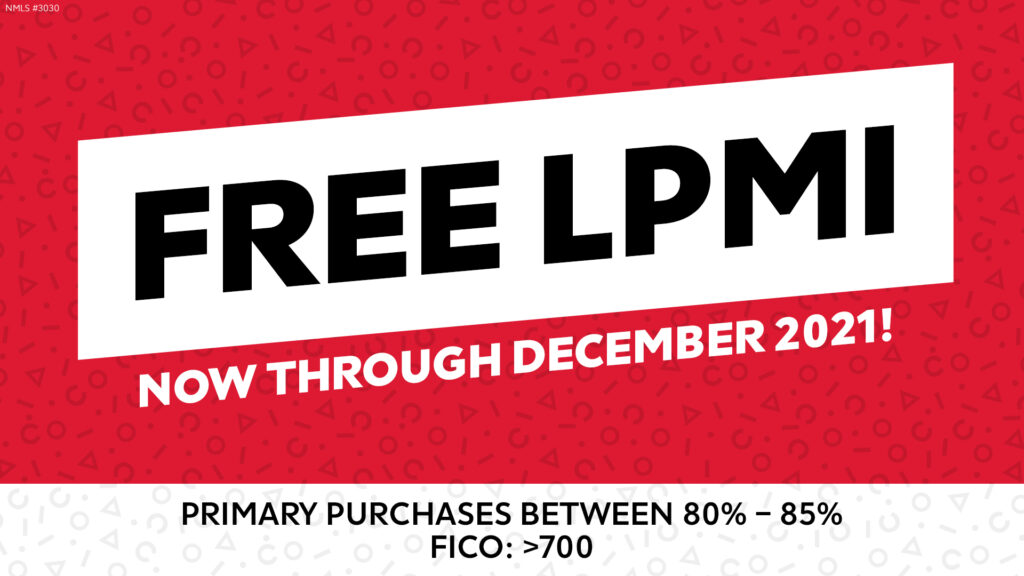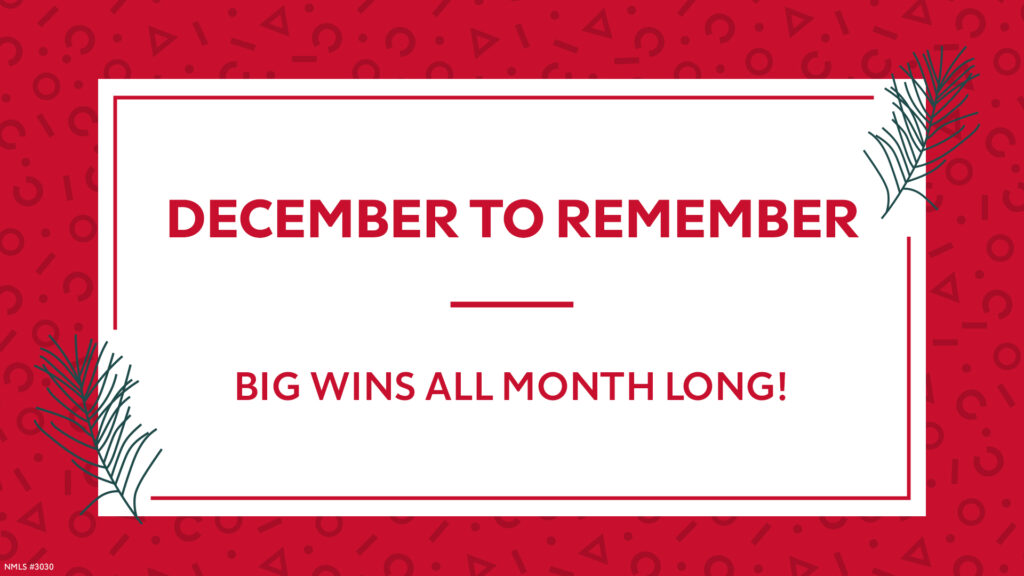 Free LPMI Through 2021
We're making it easy for you to end 2021 on a strong note! Get free LPMI on all conventional primary purchase loans with a FICO of >700 and LTVs between 80% and 85%! Now through December 31, 2021! Differentiate yourself and help your clients save big! Free LPMI can:
Deliver significant down payment savings and more buying power to your clients.
Put you in a position to consult with clients about their needs – to free up cash or elevate their target home price.
Get the word out to real estate agents, referral partners, preapproved clients – everyone. This is a great way to fill up your pipeline this holiday season!
December to Remember - December 1 Through December 17
Day 1: Improved VA Pricing
We have improved base pricing by 50 bps on all VA products from December 1, 2021, to December 31, 2021, at 11:59 p.m. ET.