Promotions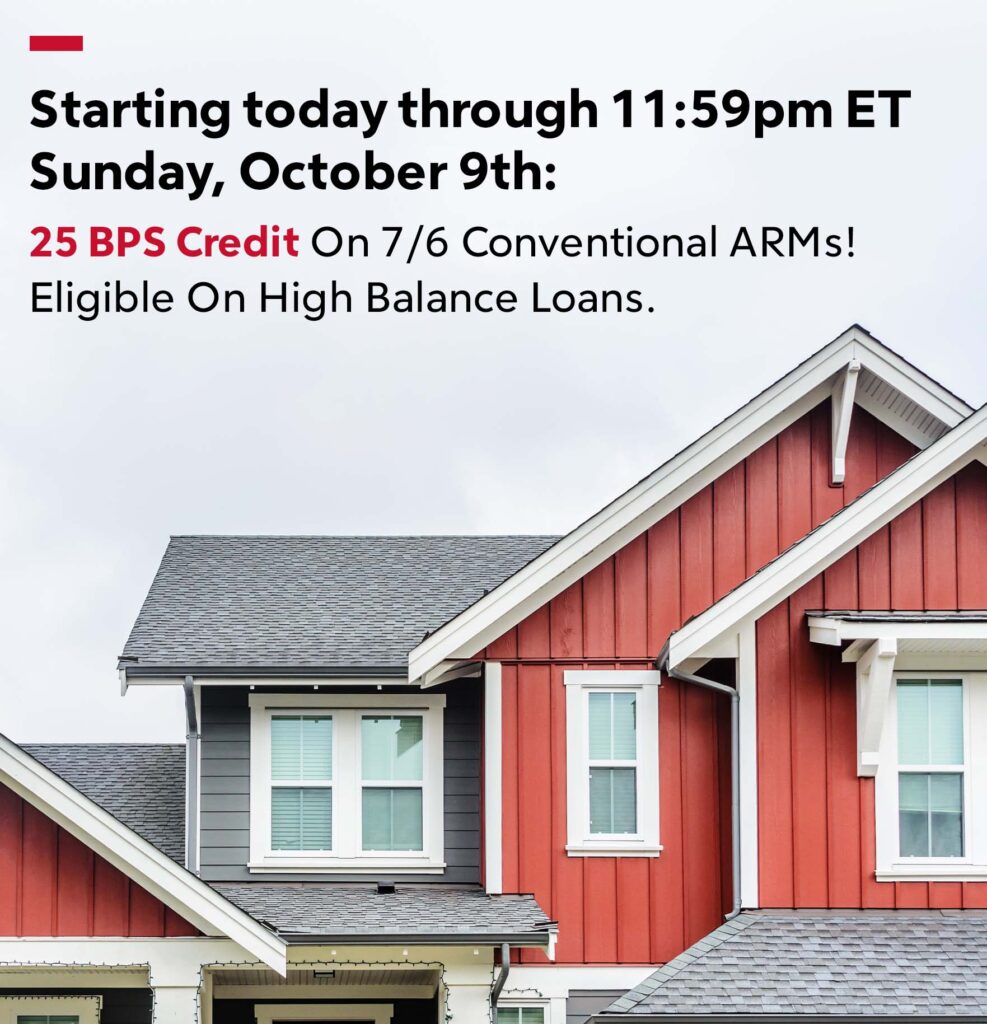 ARM pricing hasn't made sense for a while. However, we're starting to see the spread improve between the 7-year ARM and the 30-year fixed – but it may not last. To help you take advantage, we're offering a 25 bps credit on a 7/6 conventional ARM starting today through Sunday, October 91. That includes high balance loans, effective on locks for purchase loans, rate and term and cash out refis.
ARM Advantages:
Introductory rate is lower than 30-year fixed
Monthly payments are lower during 7-year fixed period
Leverage some of the lowest rates available while still having a 30-year amortization
In this rising rate market, we're committed to helping you grow your business. That's why we're giving you more opportunities with this limited-time 7/6 conventional ARM incentive. Use it to target more clients and close more loans.
1Client will receive 25 bps off current pricing for loans locked through the Rocket Pro TPO portal during the promotional period. Offer valid from 10/3/2022 at 10:00 a.m. ET to 10/9/2022 at 11:59 p.m. ET. Offer only valid on qualified conventional 7/6 ARM purchases and refinance loans. This offer cannot be retroactively applied to previously closed loans or previously locked loans. Rocket Mortgage reserves the right to cancel this offer at any time. Acceptance of this offer constitutes acceptance of these terms and conditions, which are subject to change at the sole discretion of Rocket Mortgage. Offer may not be redeemed for cash or credit and no change will be given if the discount amount exceeds costs otherwise due. Offer is nontransferable. Not valid with any other discounts or promotions. This is not a commitment to lend.