Rocket Pro TPO Pro Talks Speaker Series
Our Most Recent Event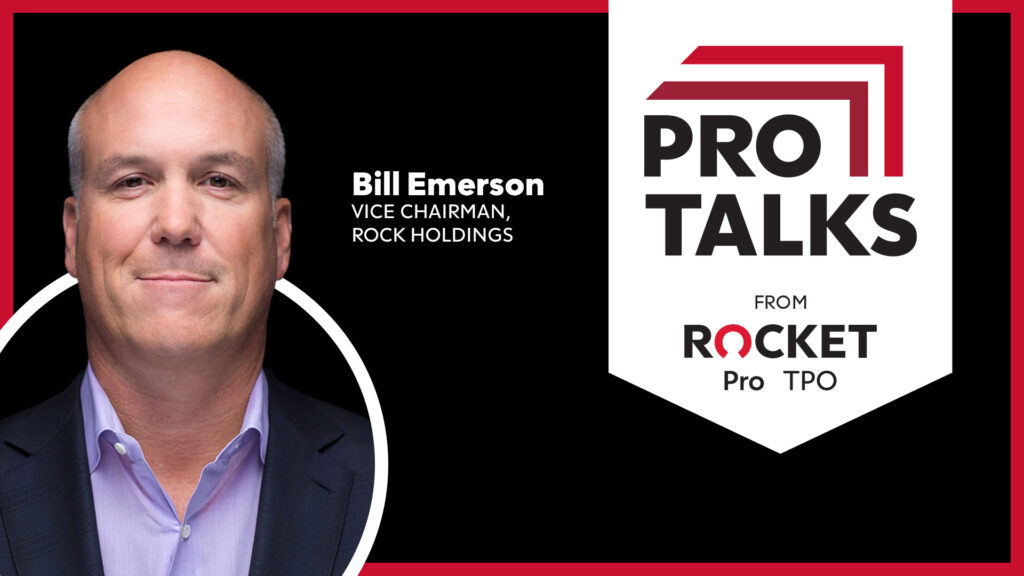 In November, Austin Niemiec sat down with Bill Emerson, Vice Chairman of Rock Holdings, Inc where he is responsible for leadership, growth, and the development of culture. During the interview they discussed his passion and commitment for learning and growing, as well as his zeal for taking care of clients.
Bill Emerson is Vice Chairman of Rock Holdings Inc.
Our Past Events
Austin Niemiec sat down with two highly engaging, thought-provoking speakers who are experts in the mortgage industry: Bob Walters, Chief Executive Officer of Rocket Mortgage and President and Chief Operating Officer of Rocket Companies, and Bill Banfield, Chief Risk Officer for Rocket Mortgage.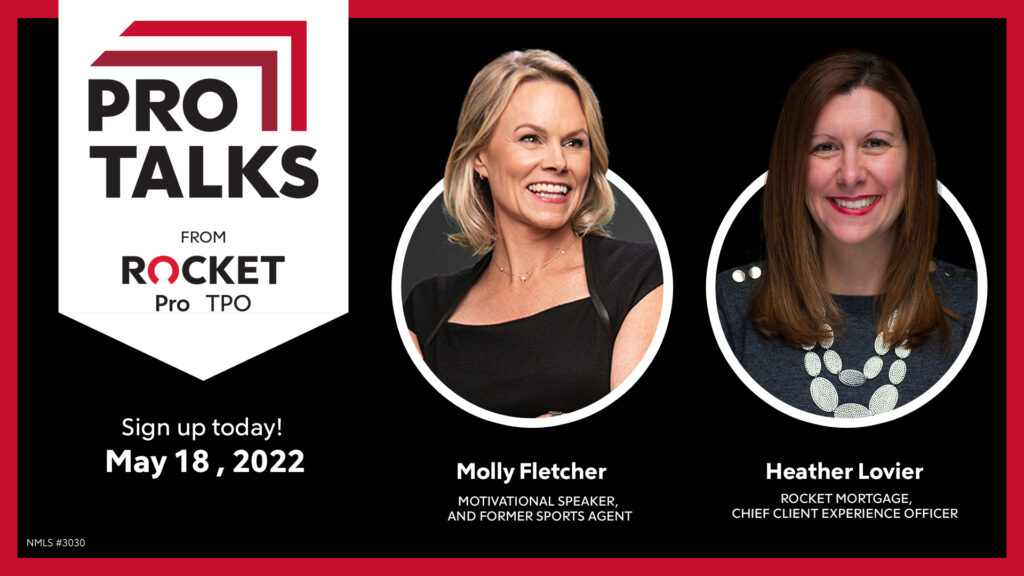 During our fourth event, Austin Niemiec sat down to interview Molly Fletcher, one of the world's only female sports agents, and Heather Lovier, Chief Client Experience Officer at Rocket Mortgage®. The interview discussed how to close deals faster, strengthen client relationships, and unleashing your potential.
Process And Product Updates
$10K Down Payment Assistance On Freddie Mac BorrowSmartSM!
You can help break down barriers to homeownership. When the subject property is an eligible census tract in Baltimore, Chicago or Detroit, clients are eligible for an additional $7,500 toward their down payment. Check the Freddie Mac BorrowSmart Income and Property Tool to see if your clients are eligible.
Enhanced Non-Delegated Correspondent Program: Coming Soon!
Whether you're entering or expanding your correspondent lending business, we're delivering powerful tech, elite support and training. You have a choice about how much control you want over your loans and can make our Correspondent Program your own! We are currently launching a pilot program and will be quickly onboarding partners to be part of this exciting opportunity.