Rocket Fuel Newsletter – 12/31/22
Happy New Year's Eve!
This week's edition has strategies to help those resolutions stick, Purchase Plus, Elvis facts and a look at 2023!
Fuel Up! 🚀

Purchase Plus Is Live! 🚀 Purchase Plus is a credit program that offers up to $5,250 in lender credits for first-time buyers in underserved communities to eliminate a significant hurdle to homeownership. Click here and/or reach out to your AE for more details! 
Calling All Elvis Aficionados! Can you truly call yourself an Elvis superfan if you don't own one of his private planes? It needs a lot of (hunka hunka burnin') love, but the Hound Dog 2 and all of its velvet upholstery can be yours in January!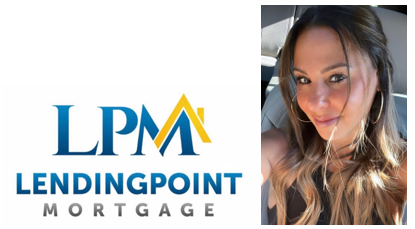 Summer Khoury, Lendingpoint Mortgage

1. Tell us about the beginning of your career. What got you started?
"After graduating from the University of Michigan, there were no teaching jobs. So, my husband submitted my resume to become a banker. Fast forward two decades later, I am still loving it!"
2. Tell us about some of the biggest lessons you've learned in your tenure.
"One important tip, which seems so small in the grand scheme of things, is the ability to LISTEN. Seems easy, right? It is so important to actively listen to your client in order to tailor something unique to their situation. I can speak to a client after two or three brokers deny them and win that business based on active listening and digging deep."
"Always be ready to improve, ask for advice and be open to constructive criticism, that is the only way you can master your craft like a pro!"
3. What's your favorite thing about being in this industry?
"One of my favorite things about being in the industry sounds corny – but is extremely truthful; it's helping my clients reach homeownership and/or gaining financial freedom. Think about it, we as brokers, are guiding our clients through one of the biggest financial decisions of their lives. That is a very intimate thing to be a part of. Some meet me with zero knowledge of what they are getting into with getting a mortgage and by the time we are at the closing table they turn into experts! It makes my heart happy!"
4. Why Rocket Pro℠ TPO?
"We must act as experts for our clients to ensure that we are putting them in the BEST financial situation possible. In our industry, it is VERY competitive and as brokers we should want to compete to do the right thing for our clients."
"Rocket embraces the competition and I have NEVER heard anyone from Rocket badmouth any other lenders in the industry. Rocket never shies away from a competitor, which allows them to improve as a whole (processes, technology, etc.) to keep up with the competition. I am really impressed with how the platform has grown compared to three years ago."
5. What is your "why"?
"I absolutely love what I do, and I am lucky to make a lucrative living while doing it. I now know what my true values are, and I am on a path to find a deeper purpose."
"My why is for my kids, and more specifically my daughters. I want my daughters to know that anything is possible. You can be a mother and a wife and still be at the top of a male-dominated industry. You can be the BEST of the BEST if you put passion behind your hard work and keep your foot on the gas! When you are doing what you LOVE it is no longer work!"

The Top 3 Things To Watch In Real Estate In 2023
1. Consumers
The personal savings rate in America is at its lowest since 2005, and around one-quarter of what it was leading up to the pandemic.
Consumer confidence is similar to the depths of the '08 financial crisis, but the labor market and consumer spending have remained strong through 2022.
Will the recession narrative be a self-fulfilling prophecy? Or are consumers so driven by "animal spirits" after being stuck at home that the Fed is able to achieve a soft landing?
2. Home Prices
Home prices are expected to continue declining, but with inventory levels remaining scarce, prices could hold higher ground than some think – still, certain markets will drop more than others.
The incentive to move to find "more house" has completely flipped, and now many homeowners will be reluctant to sell unless they have good reason to.
3. Interest Rates
The Fed probably isn't done raising rates even though some pundits believe they are too slow and looking at lagging data. Those same pundits are expecting the Fed to course correct and cut rates in the second half of the year to stimulate the economy again.
Either way, mortgage rates have room to decrease even without the Fed cutting base rates as the gap between treasury bonds and mortgage bonds remains wide due to the quick increases in interest rates, the Fed stopping its mortgage-backed securities buying program and general market volatility.

37.5 BPS Credit On 30-Year Conventional Purchase Loans $200K Or Less Is Back!1
To help you stay competitive and help your clients save big, we're giving you a 37.5 bps credit on 30-year conventional purchase loans $200K or less – now through Sunday, February 5!

This week's puzzle gets 2 Rockets out of 5. Click here to solve!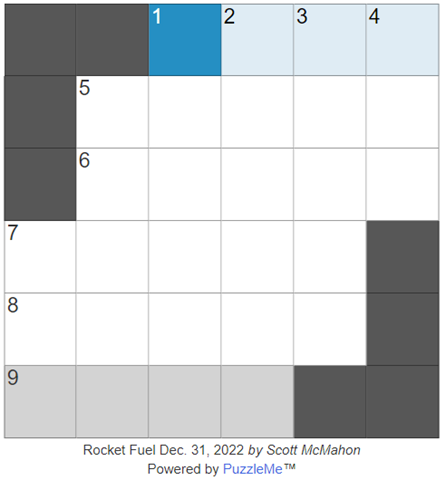 1 Client will receive 37.5 bps off current pricing on loans locked through the Rocket Pro TPO portal during the promotional period. Offer valid from December 28, 2022, at 10:00 a.m. ET to February 5, 2023, at 11:59 p.m. ET. Offer only valid on qualified conventional 30-year purchase loans, primary residences only, and for loan amounts of $200,000 and lower. This offer cannot be retroactively applied to previously closed loans or previously locked loans. Rocket Mortgage reserves the right to cancel this offer at any time. Acceptance of this offer constitutes acceptance of these terms and conditions, which are subject to change at the sole discretion of Rocket Mortgage. Offer may not be redeemed for cash or credit and no change will be given if the discount amount exceeds costs otherwise due. Offer is nontransferable. Offer is valid with other discounts or promotions. This is not a commitment to lend.