Rocket Fuel Newsletter – 12/18/21
Haven't finished all your holiday shopping yet?

Lucky for you, 41% of people have gift cards at the top of their wish list this year – now you just have to choose the right card!
This edition has shopping, birds, and our best friend Jay Powell.

Fuel Up! 🚀

The Market
Figure 1.
Market Movers
The Fed held their last FOMC meeting of the year this week and doubled the speed for tapering bond purchases, now ending in March, while forecasting three rate hikes in 2022.

The Retail Sales report showed real consumption (adjusted for inflation) drop slightly in November, but it remains 20% higher than where pre-pandemic trends were headed.

The Producer Price Index surprised to the upside, landing at 9.6% year over year in November. Continued lockdowns in industrial nations like China due to new COVID-19 variants continue to hold up supply chains.

The Big Picture With Bill George, Economist – Rocket Pro℠ TPO

When it comes to monetary policy (interest rates), policymakers and their views are characterized by types of birds.
Those who believe inflation is running too hot and want stimulus removed from the economy are called inflation hawks. 🦅 (The eagle emoji will have to do – just like this week's Fed announcement – relatively hawkish.)
Those who believe growth is lackluster and want stimulus in the economy are called doves. 🕊️
Lots of times, the discussion is around which of the Fed voting members are in which camp (or nest).

Since we're dealing with a global pandemic with virus variants springing up around the world, let's look more broadly at birds. 🌎

Bank of England – Hawkish 🦅
Bank of England hiked interest rates by 15 basis points on Thursday – the first G7 nation to raise interest rates since the pandemic started.
U.S. Federal Reserve – Hawkish 🦅
The Fed speeds up the wind-down of bond purchases (stimulus) and moves up the timeline for rate hikes.

Bank of Japan – Dovish 🕊️
Japanese producer inflation is like the U.S. at 9%, but consumer inflation is at roughly 0% after the island nation has battled 20+ years of no inflation. The central bank is in no hurry to remove the punch bowl.

European Central Bank – Dovish 🕊️
Like Japan, Europe has struggled with low inflation over the last decade, and with more lockdowns than we have here in America, they won't be ripping off the bandage as quickly.

And then there's Turkey ... 🦃
With inflation up to 21.7%, the country has CUT interest rates each of the last 4 months.

"It's a bold strategy, Cotton. Let's see if it pays off for 'em."
Caffeinated Trends With Ryan Schoen, Senior Analyst – Rocket Mortgage®
Logjam: Flooding in British Columbia has washed out shipping routes for lumber, driving prices back up. This may negatively impact home affordability if the spike in prices further delays new home completions.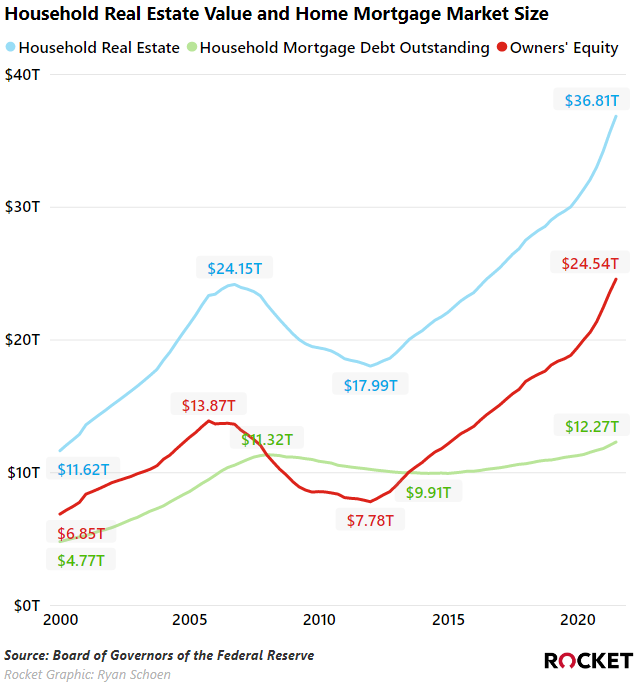 The hardest part is getting started: Housing starts rebounded in November to their highest level since March. Year-to-date housing starts through November are the highest since 2006, signalling an extremely strong housing market to close out the year as our focus shifts to 2022.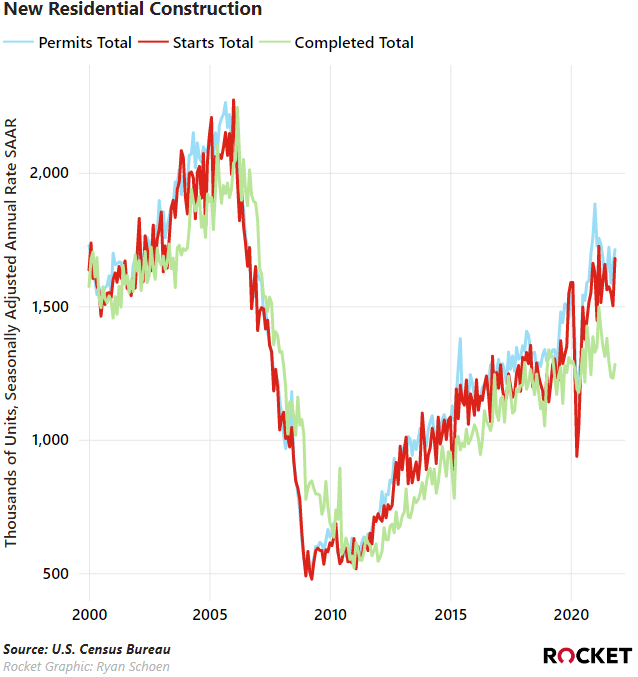 One of everything: Retail sales hit a new record of $640 billion (SAAR), but the trend shows significant slowing across all categories. E-commerce and other "nonstore retailers" continue their outperformance since February 2020 as COVID-19 continues to dominate media headlines.

Record home equity levels: The total value of owner-occupied U.S. real estate has quickly grown to $36.8 trillion. Meanwhile, mortgage debt has slowly risen to $12.3 trillion.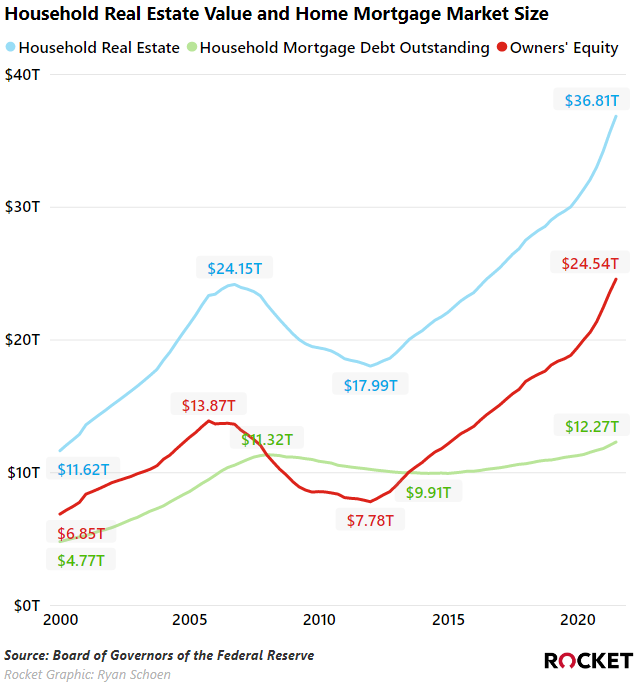 Taking the difference between those two values in addition to the number of owner-occupied housing units reveals that homeowners have an average of $296k in their piggy bank, I mean home 😂, to tap.
Partner Spotlight With Scott McMahon, Senior Analyst – Rocket Mortgage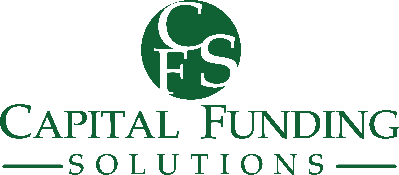 Partner Spotlight: Capital Funding Solutions
One of Rocket Pro TPO's simplest yet most powerful ISMs is "Do the right thing" – a constant reminder to always operate at the highest level of integrity. When our partners also live by this ISM, it not only ensures a strong bond between Rocket Pro TPO and the partner, but most importantly, it ensures a great client experience throughout the mortgage process.
One partner of ours always striving to do the right thing is Capital Funding Solutions, located in Calabasas, CA. Since becoming a partner back in November 2020, broker/marketing guru Jon Dabach and his team have steadily ramped up production while simultaneously reducing their clear-to-close turn time. Jon credits the technology available to him through the partner portal as a huge help in his team's success.
"Rocket Pro [TPO] has been amazing with its development of digital tech. … Having a great staff available on the phone via SOS, in the live chat on the Portal, and via email through Rocket Connect has been invaluable to us," Jon said.
The proof is in the data – as Capital Funding Solutions has grown, their Operations turn times have consistently and steadily decreased. In November 2021, the average loan from Capital Funding Solutions took just 11 days to move from Folder Received to Clear to Close.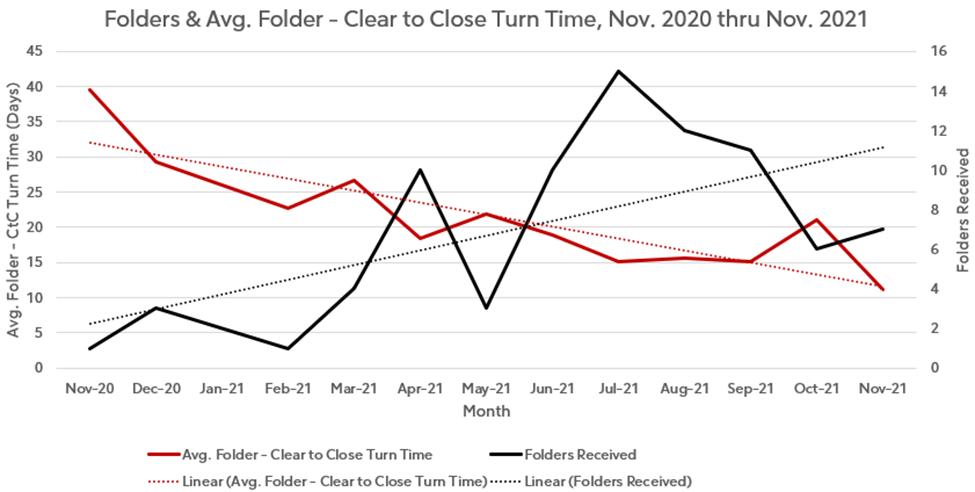 As for doing the right thing, it should be no surprise that as turn times have continued to improve, so has the cleanliness of loans that Jon and his team register. More loans in a partner's pipeline can sometimes impact the attention to detail a partner has in their work. However, Capital Funding Solutions' dedication to doing right by their partnership with Rocket Pro TPO and by their clients has kept their pipeline clean, which in November culminated in their reaching Pinnacle for the first time.
"Becoming a Pinnacle Partner was a huge feather in our cap. The idea of being able to set ourselves apart from other brokers … is a nice selling point when we're trying to originate new files," Jon said.
Whether it's gaining Pinnacle status or scaling a business, Jon's number one piece of advice is to market, market, market.
"After leaning on Rocket for tech, you are basically left with a lot of time on your hands as a broker – use that time to market. Every day we're not marketing or advertising is a day where our team feels it. You should be out there on Facebook, Instagram, YouTube – anywhere you can advertise your service."
--
Want to help brokers just like you take full advantage of their partnership with Rocket Pro TPO? Reach out to your Account Executive and you could be in a future Partner Spotlight!
What The Pros Are Reading
If you made it this far, you deserve a recap …
Producer inflation continues to pose a risk.
The U.S. and U.K. are leading the way in terms of reducing stimulus.
Housing starts rebounded in December.
Client Portal Arrives December 20, 2021
Streamlined e-signing process for your clients! Increased control over communications, conditions, document collection and review for you!
Register for our training and be prepared for this exciting change! In this course, we'll walk through the Client Portal, the new digital loan origination experience for your clients. The class will help you better understand sending conditions to clients, reviewing and approving documents and the new client e-signing experience.
December to Remember all month long!
December to Remember may be wrapping up, but it's still not over! Partner with us and enjoy these wins all month long, some even into the new year. Find some of our best wins below!
Day 9: Free Access to Fresh Start Consultations
We're giving all partners free access to Fresh Start now through January 2022. Our credit consulting team develops custom strategies for your clients and helps improve their credit scores. Fresh Start is usually reserved for Pinnacle partners, but it's now open to all partners.
Day 6: 25 BPS Off All FHA Products
We're giving all partners 25 bps off all FHA products, including popular Streamline loans, from December 8, 2021, to December 31, 2021, at 11:59 p.m. ET. Hop on the portal and price out FHA loans all month long!
Day 3: Fixed Conventional And High-Balance Loan Promotion
20 bps off on 30-day locks for 30-year conventional and 30-year high-balance loans from December 3, 2021, to December 31, 2021, at 11:59 p.m. ET.
Day 1: Improved VA Pricing
We have improved base pricing by 50 bps on all VA products from December 1, 2021, to December 31, 2021, at 11:59 p.m. ET.