Rocket Fuel Newsletter – 12/10/22
What is Oxford Dictionary's word of the year? Which classic 80's movie house just sold?
This week's edition also includes strategies and benefits for improving your clients' credit scores.
Fuel Up! 🚀

Oxford Dictionary's Word Of The Year Is ... Goblin mode! Defined as a "type of behavior which is unapologetically self-indulgent, lazy, slovenly, or greedy, typically in a way that rejects social norms or expectations," the term picked up steam this year as society began questioning what 'normal' really means post-pandemic. 
News Worthy Of A Truffle Shuffle: An anonymous diehard fan of The Goonies has bought the home featured in the 1985 classic for nearly $1.7 million. Located in Astoria, Oregon, the 1896 home drew around 1,500 daily visitors until 2015, when the previous owner temporarily closed it off to the public. Good news for Goonies fans: The new owner intends to preserve and protect the home.
Finally, A Way To Use That Extra $218 Million Lying Around: For anyone with a couple hundred million dollars burning a hole in your pocket, don't miss out on owning your own Florida island! This manmade island off of Palm Beach is only accessible by boat or walking bridge – perfect for anyone going full goblin mode that just can't live without their lighted tennis court. Just one catch – the home occupying the island is still under construction.

Credit Scores Count!
As Fannie Mae and Freddie Mac have rolled out updated cash-out loan level price adjustments, it's a good time for a reminder of how much clients can save on their home financing by upgrading their credit score prior to close – for cash-out or any type of agency loan.
Since cash-out is top of mind, let's start there.
On a $400k loan, a client would save $4,500 by moving from a 679 FICO®to a 680 FICO®.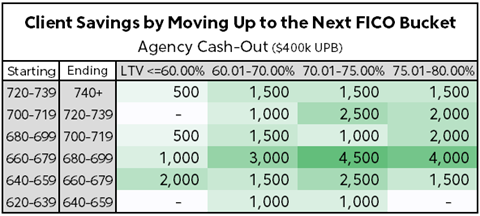 Even on a purchase, with less equity, clients can still save $4,000 by bumping their FICO® Score up a few points.
That's the difference between a nice living room setup to watch the college football playoff and an empty room.

Pro tip: Take advantage of the Credit Upgrade team during December to Remember and help your clients level up their credit scores in order to score massive savings for the holidays.
Divisional VP Chris Behrns (right) visited St. Louis this week to speak at the first-ever National Association of Mortgage Brokers (NAMB) roadshow. The series – a partnership between Rocket ProSM TPO, NAMB and Freddie Mac – is focused on professional development and what's upcoming for the mortgage industry.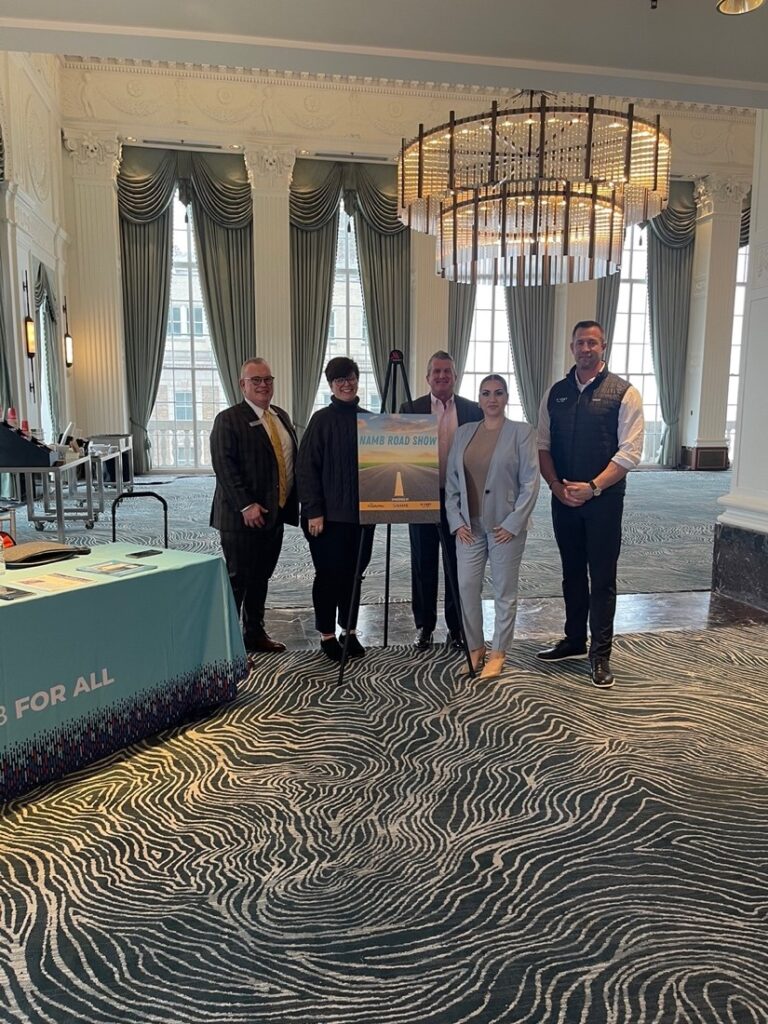 Did you catch this week's December to Remember wins? To keep up on all things December to Remember, check out our promotions page: https://www.rocketprotpo.com/promotions/ 

Mark Goldstein edged out Kaylin M by just two seconds on last week's puzzle. Mark's time of 1:09 was just one of four under two minutes. Congrats, Mark!
This week's puzzle gets 2 Rockets out of 5. Click here to solve!