Rocket Fuel Newsletter – 11/26/22
Happy Small Business Saturday! And a sports rivalry week like no other.
This week's edition has more turkey, more football and existing home sales.
Fuel Up! 🚀

What is Small Business Saturday? The Saturday after Thanksgiving is a day to support local businesses in your area – how are you reaching out to your local markets today? 
Rivalry week for NCAA football (U of M #3 vs. OSU #2, Auburn vs. Alabama, Notre Dame vs. USC and many more historic matchups).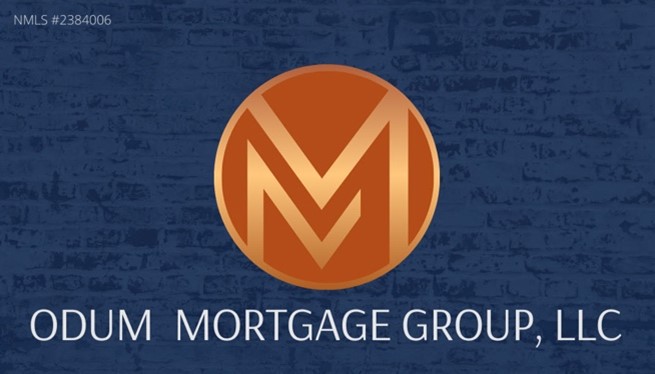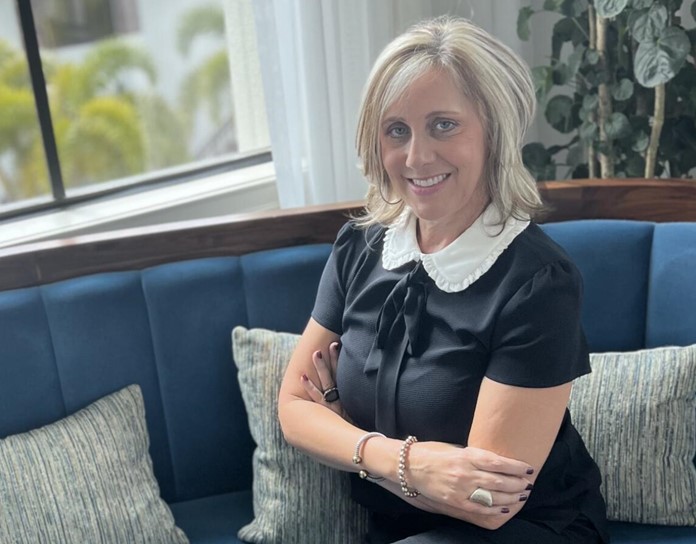 Lisa Rogai, Broker Owner, Odum Mortgage Group, LLC.
How did you get started?
Lisa had a friend that was in mortgage sales in Tennessee, her home state. That friend needed a processor and reached out to Lisa! In '97, she decided to go ahead and get her start! She had her degree in Criminal Justice but knew that this opportunity was too good to pass up.
After a long time of processing for Citibank and after a move to Jacksonville, Florida, she got linked up with the number one originator in mortgage. She learned from her friend, Tammy, how to be a total rock star. For a year and a half under her tutelage, she finally had the realization: "I can do what she's doing!" She approached her boss and said – put me in sales! Her boss said "Here are the yellow pages. Make some calls."
She was beginning to realize that these lists were nonsense. She realized no one is going to help me, BUT ME!!
After our start, where did you go next?
After a while in sales at Citibank, she knew she wanted to go deeper into mortgaging. In 2006, during the crash, she decided to take a step back and focus on her kids. Around 2010, Lisa decided she wanted to return to the field. She met Clay Heitler from American Mortgage Services and joined forces. Entering the broker world, she felt so prepared with the mentality of: "I am my only driving force." She realized, "I have to teach myself. I have to find leads." She began by building her sales plan under the advice of starting with family and friends. Tell EVERYONE what you're doing. She fully connected who she was personally with who she was professionally. She put herself out there. Her motto has always been, "Say what you mean and mean what you say." She is so proud of the reputation that she has built as a trustworthy person. Be who you are!
What was the moment you knew you wanted to build your own business?
As an MLO, she felt that a lot of things were taken away. She had never received leads. She just couldn't see any reason why she was building something with nothing for herself to show. Lisa was doing all the work. Why not do the lead under her platform?! If you're on your own, build something for yourself!
She says "You have to believe in yourself!
What are you most excited about?
Every time she gets a referral, she's reminded why she does what she does! Friends of a friend that say, "Call Lisa," reminds her that people believe in her! It's more than just a compliment, it's that someone wants you to succeed! She wants people to believe in her, and she accomplishes that by making her client happy no matter what. If a client isn't happy, it's because we didn't do our job!
One piece of advice?
Don't ever give up on what you want. A lot of people will tell you, "I can't believe you're doing this or that," but you need to believe. Know how to keep the right information in your head and believe in yourself!! 

Calling All Buyers
Last Friday's existing home sales report showed what most people were expecting: as rates go up and the economy cools, we're shifting back toward a buyer's market.
Sales dropped to roughly a million fewer homes sold annually compared to the few years prior to COVID-19 – almost a 20% difference.
The pace of sales is more like the 2008 – 2013 period and lower than any time in the 2000s.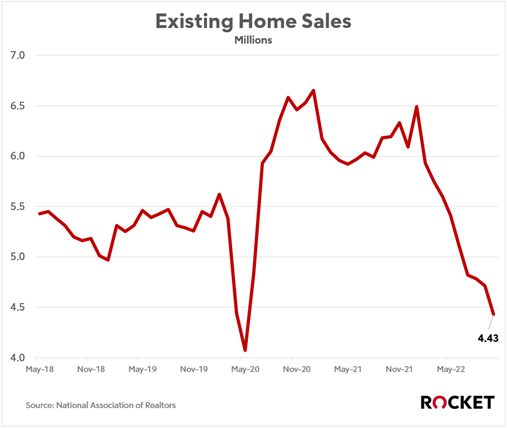 Fewer sales meant that more homes stayed on the market, moving supply up as homes stayed on the market 10% longer versus September at 21 days.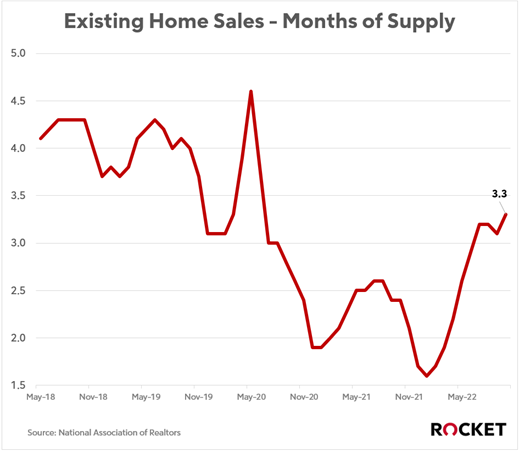 Home prices continued to decline, dropping 1.15% month-over-month in October, and with higher rates and fewer clients out there that can afford the higher price of homes, there is expected to be continued downward pressure on home prices.
This means sellers won't command as much leverage as they have for the last couple of years and will be more willing to negotiate – or even offer prepackaged seller concessions in their listings. Take advantage!
Pro Tip – Use seller concessions for interest rate buydowns to bust inflation in the short term while rates remain higher.

Reminder! The NMLS Annual Renewal Period has begun.
By December 31, your renewal must be submitted to your employer, and you must log in and attest to your registration renewal to remain active.

We hope your week has been full of family, friends and food! 
If you aren't stuffed enough yet and drowsy from all the turkey, try this week's puzzle out – it's a big one!
Aptly so, it gets 5 Rockets out of 5. Click here to solve!