Rocket Fuel Newsletter – 11/12/22
Remember when used cars were all the rage?
Prices have fallen, along with the cost of sending a shipping container from Shanghai to Los Angeles.
Is inflation finally showing itself to be transitory?
Fuel Up! 🚀

Inflation is cooling down with the latest consumer price index showing the 12-month trend moving down from 8.2% in September to 7.7% in October. 
In Sanskrit, Nirvana means "blowing out" or "becoming extinguished." It's a fitting brand for Carvana this week, whose stock is down over 40% on higher rates and falling used car prices as it looks like the company will be unable to turn a profit any time soon.
In honor of Veterans Day, we're running special pricing on VA loans through this weekend!

22 million potential clients!
On Monday, we rolled out conventional mortgage products on manufactured homes.
A huge day because it opens up million more potential clients that we can help!
Here is what we see in the data:
Manufactured homes have become increasingly more popular in the last 10 years.
Shipments have more than doubled and over 100,000 homes are shipped every month.
Graph #1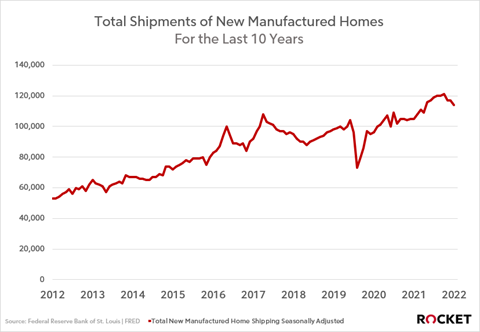 Additionally, sales prices have been increasing steadily since 2018 as we can see in graph #2 below with data from the Federal Reserve of St. Louis.
The increase in price shows that demand is growing with these types of properties. Additionally, this allows us to make even more of an impact with our clients and makes homeownership more obtainable for those looking at manufactured homes!
Programs like Home Possible®, HomeReady®, and BorrowSmartSM are offered on these property types as well!
Graph #2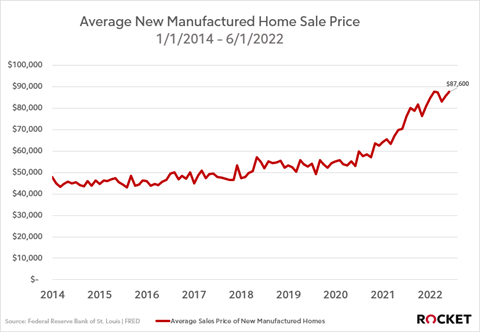 With this good news, make sure to remember two rules thumb for these new property types:
- The home must be permanently affixed to the foundation.
- County records need to show it was converted to a real property.
For more nitty-gritty details on the products and what is offered, check out PathfinderSM by Rocket! 

This past Thursday, Austin Niemiec sat down with Bill Emerson, Vice Chairman of Rock Holdings, for our most recent Pro Talks. Catch the replay and learn how to stand out by building a culture of excellence that positively impacts your clients. 
Watch the Pro Talk with Bill now.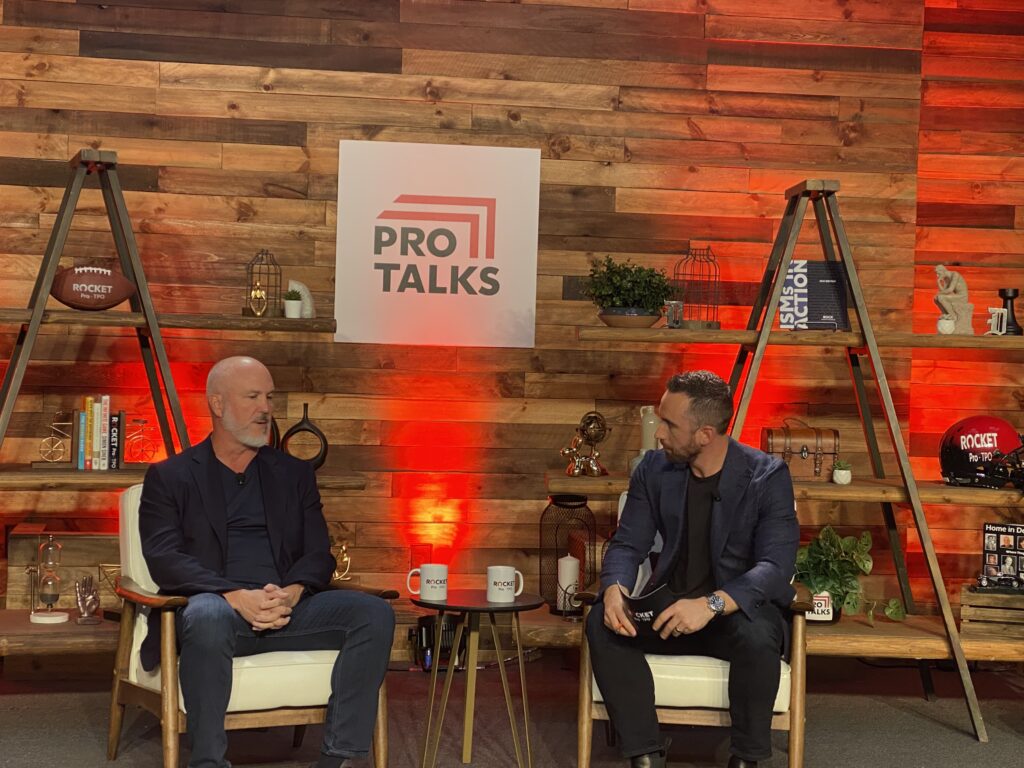 This week's puzzle gets 1 Rocket out of 5.