Rocket Fuel Newsletter – 10/22/22
This week's edition is all about housing. We have building permits, housing starts and existing home sales. 
 
Fuel Up! 🚀  

The National Association of Home Builders Housing Market Index dropped to the lowest level in the last 10 years. 
Housing starts dropped 8% month over month in September, but building permits held steady. 
The 10-year treasury bond yield hit its highest level since 2007 this week.

What goes up, must come down.  
 
The COVID-19 housing boom is officially over. 
Existing home sales fell to a seasonally adjusted annual rate of 4.71 million units, which is the weakest rate since May 2020.
Removing the blip at the beginning of the pandemic during lockdowns, September's sales of previously owned homes was the lowest since 2012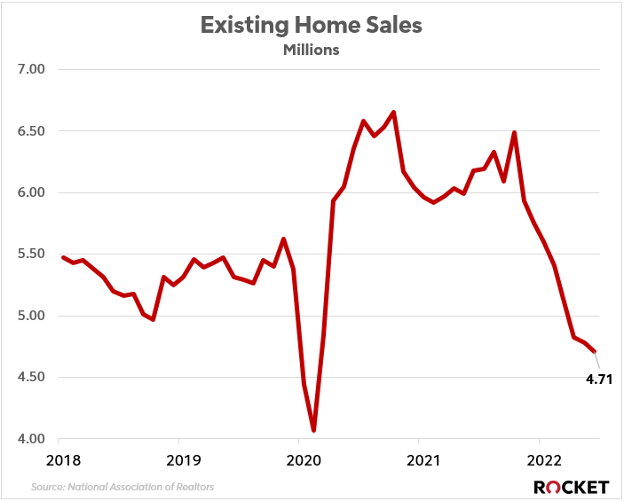 Housing supply is still limited by historical standards with buyer demand still able to gobble up the current market within 3 months' time if no homeowners listed more homes to sell.
With current interest rates more than doubling what most borrowers are locked in at, economists are predicting less movement due to the "lock-in effect."
So, even as this week's housing report showed prices down from their peak for the third straight month, this lack of supply is expected to help maintain price levels.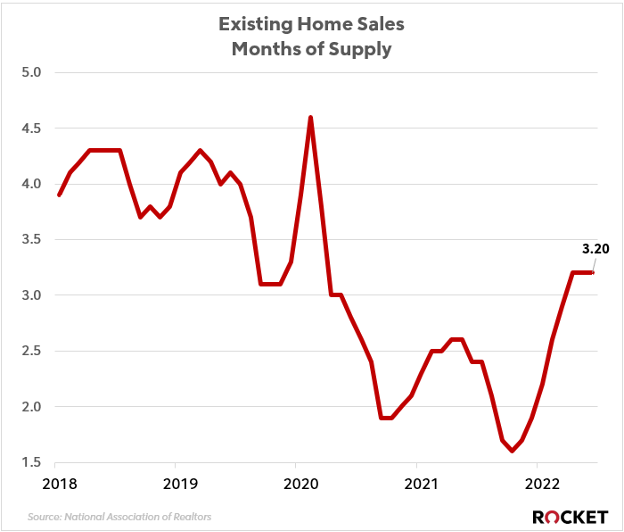 After 2.5 years of sellers holding all the leverage, buyers are gaining the advantage.

The only thing holding them back is that prices for other goods and services are still elevated, so even if they can afford the higher mortgage payment, they still need cash to furnish their new home.
Enter, the temporary buydown. This enables borrowers to take a lower payment in the first year (or two) to give themselves some breathing room and get comfortable in their new home.  
Pro Tip – Use the temporary buydown to help homeowners bust inflation.  
Pro Performance Sales Training: Winning Business And Driving Conversion With Referrals 
October 25  
2:00 p.m. ET   
To win in today's fast-paced market, referrals are critical. What's even more critical is building and fostering relationships that can help you win more referrals. Join us and learn proven best practices that help you do it. We're also sharing strategies on how to grow your network beyond real estate agents to maximize opportunities. Sign up now: This is one you don't want to miss.

This week's puzzle is perfect for those who like to go fast. We'll give it 3 out of 5 Rockets.