Rocket Fuel Newsletter – 06/25/22
This week's edition includes purchasing power for NBA draft selections, plus a roundup of this week's major economic news.
Fuel Up! 🚀  
Biz Buzz
The NBA draft took place on Thursday night; Duke's Paolo Banchero went first overall to the Orlando Magic, followed by 57 other collegiate and international stars to their respective teams. As we did for the NFL draft in April, Rocket Fuel looked at the home buying power that each first round pick has with their expected first-year contract in their new home.
Twenty of the 30 NBA teams picked in the first round or traded for a player selected in last night's first round (as of 9:00 a.m. Friday morning). The first round is the only round where draft picks are guaranteed money.
Although Orlando chose first, it's Oklahoma City's Chet Holmgren whose projected first-year earnings would take the smallest hit if he buys an average house in his metropolitan area. It's probably for the best, as the 7-foot Holmgren will likely need something custom-built (the average American doorway is 6 feet, 8 inches tall). 
Just as with the NFL draft, the San Francisco-based draft pick would have the least buying power. Patrick Baldwin Jr. would expect to see about 50% of his first-year earnings go toward the average home in the San Francisco area, but he's probably willing to brave the housing market if it means playing for the reigning NBA champion Golden State Warriors.
Even if the Warriors chose first, they would still rank eighth on this list – a $1.38 million home would eat 11.2% of that pick's $12.3 million projected first-year earnings. 

Caffeinated Trends 

After a rough and volatile last week, we saw a gift in the bond markets. Recession fears continued to creep into the equities markets – bad news for stocks is usually good news for bonds with the "flight to safety."  
 
Every day this week, we've seen flat or improved pricing from the previous day. Economic news that market participants usually look at was light this week. 
MBA mortgage apps came in on Wednesday stronger than the previous week. Driven by strength in purchase applications, it could be an early sign that purchase units are increasing (or buyers are more optimistic about the near future). Meanwhile, initial jobless claims and continuing claims came in near expectation and continue to run near pre-pandemic levels.
The fun news this week has been watching Fed Chair Jerome Powell's testimony to Congress. He stressed that the Fed is [unconditionally] committed to getting inflation under control. Their lever to do this is raising interest rates, which should reduce consumer demand. With less demand on goods, prices decrease and inflation subsides.
The Fed's dual mandate is to provide price stability and maximize employment, and the Fed's stance continues to assert wage growth has been unsustainably strong. As rates continue to increase, we should expect to see unemployment increase or wage growth slow, which should help to pull inflation under control.
There were also a lot of questions about how the Fed's policy will impact energy markets. The consistent answer is that increasing interest rates will do little in the energy markets because their pricing is set globally. However, the moves being made should help reduce core inflationary pressures that are driven by demand. 
Partner Spotlight

Favorite vacation spot:
Karel: Every other trip I take is back home to Belgium where I grew up. I try to couple that with a trip to somewhere else in Europe.
Joe: Barcelona, Spain.
Tyler: Cancun. It's quick, easy, and cheap.
First job in the mortgage industry:
All 3: Loan Officers at Wyndham Capital in Charlotte, NC.
Does pineapple belong on a pizza:
Karel: No.
Joe: No.
Tyler: Yes – I get pineapple on my pizza every time if there's a create-your-own pizza!
Coffee preference:
Karel: Black, just switched from a 5-count of sugar to straight black.
Joe: Cream, two sugars.
Tyler: Black, and often. I'm a 4-coffee-a-day kind of person.
Favorite things about Rocket:
Pathfinder: "When your LOs come to you with questions, you can direct them back to those resources and let them figure it out on their own." 
Rocket Connect: "Everywhere I've worked previously took an act of God to get an underwriter on the phone. … I can put in a Rocket Connect ticket and within an hour get an answer back." 
The Rocket brand: "[Rocket is] the most noticeable brand in the industry … if you're not trying to build your brand on the back of an already-established brand, that's a mistake you're making." 
Karel Thuwis (COO), Joe Garon (President) and Tyler Bullock (CEO) of Motivation Mortgage in Charlotte, NC, opened their doors in June 2021 with a plan to slowly but surely grow their business as a purchase-forward shop, supplemented by a solid base of refinance business. Then, the pandemic-fueled refi boom came to an abrupt end earlier this year, and Motivation Mortgage had to pivot.
Or, as Tyler put it, quoting Hall of Fame boxer Mike Tyson, "Everybody has a plan until they get punched in the mouth."
Motivation Mortgage kept their purchase-heavy model, but quickly shifted their focus to a more grassroots strategy, which so far has relied on community engagement, referral networking and a strong social media game.
Community Engagement 
Early on, the team hosted a booth at a home and garden show in Charlotte. Attendees thinking of starting major home renovation projects could stop by the booth and learn about how a cash-out refi or a HELOC loan could help pay for it by tapping into the equity in their home.
Karel, Joe and Tyler also sponsored a crawfish boil in the Charlotte area, which raised over $4,000 for ALS research, and are working on similar events to help the community while also building their brand.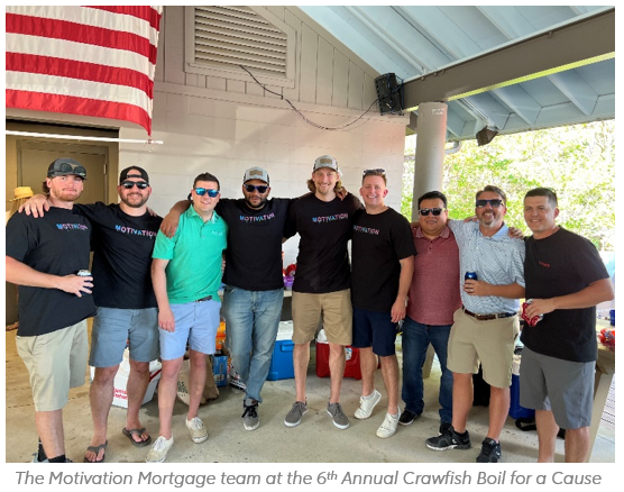 Referral Networking 
Real estate agent relationships are vital in the mortgage industry, especially for purchase-heavy shops. In a hot market like Charlotte, agents tend to already have established relationships with brokers or lenders, so Motivation had to get creative.
"You can't throw a rock in Charlotte without hitting a loan officer, and the market is very flooded in terms of local realtors… that's why we take the angle of the sip-and-learn. Come in, have some wine, and you can learn a few things."
Motivation's wine tasting events are free for real estate agents to attend and feature local wine experts to guide attendees through five wine and food pairings. At the conclusion of the tasting, the team gives a 10-minute presentation on what a broker does and the value a broker can add for the agents.
"It's a great way to get their attention for 10 minutes, get our message across, and get to know them on a personal level as well."
Social Media 
There's no better way to tie their grassroots marketing together than with the ultimate grassroots marketing tool: social media. Each event they host or sponsor ends up on Instagram and Facebook, alongside their positive testimonials and celebratory closing posts. Tyler's goal in managing the team's social media is to continuously strengthen their network, and promoting others is a great way of doing so. For example, the exposure a real estate agent gets on a congratulatory Facebook post encourages them to repost it, which expands the reach of both the agent and Motivation Mortgage.
"Doing the events and doing the work is great, but you have to leverage all the platforms. We leverage the partnerships we've made. … The more you promote others, it gets them exposure, and they repost it. If people are sharing your stuff, it builds the relationship."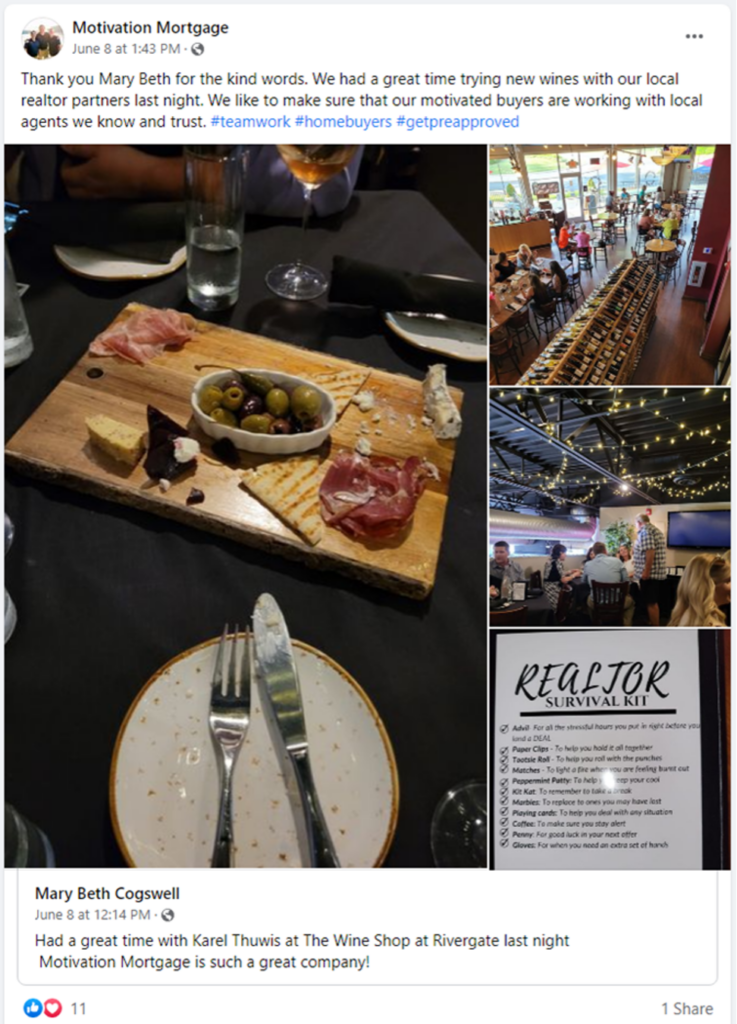 Tyler's advice for brokers looking to get into the space is just to get started with it, and note that although quality is important, staying consistent with just getting content out there is crucial.
"'I don't know how' is not a reason anymore. You figure out what works, and you build on it. … Even if you only have 100 followers, when was the last time you had the attention of 100 people in a room?" 
Rocket Pro TPO has a belief – one of our 20 ISMs – that "numbers and money follow, they do not lead." The team at Motivation Mortgage is living proof that putting in the effort, developing the relationships and building one's brand is the foundation for building a successful business – the money and numbers follow from there. 
Register For This Month's Sales Training: 3 Steps To Earn More Follow-Up Business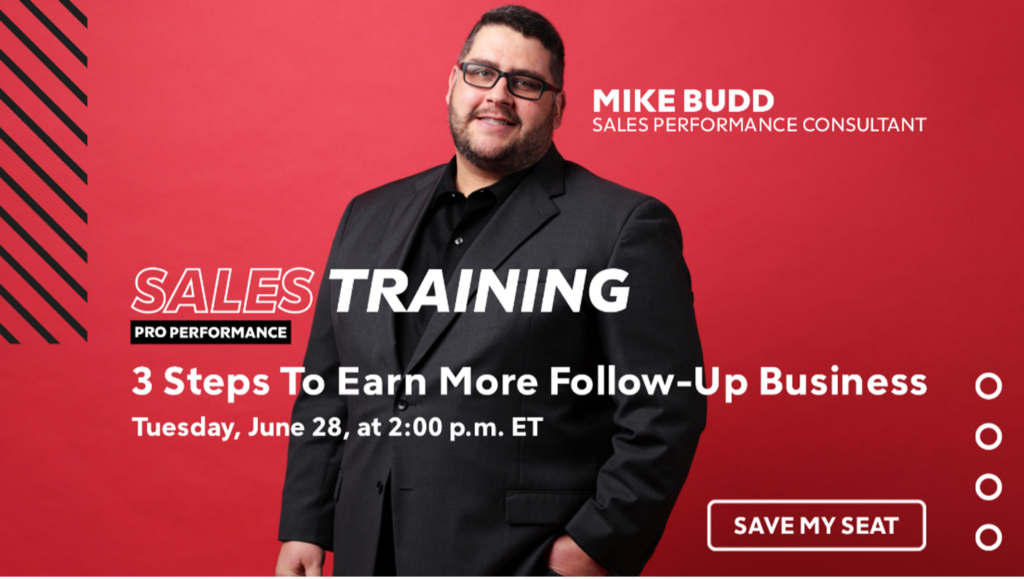 Save your seat for this month's important Pro Performance Sales Training: 3 Steps To Earn More Follow-Up Business. It's all virtual on Tuesday, June 28, at 2:00 p.m. ET. Walk away with a better understanding of what motivates clients to follow up versus moving forward. Get solutions to increase the likelihood of getting a client to commit when you call back for a second opportunity. We make it easy with a simple three-step process that can help you turn a client's "no" into a positive "yes"!
In The Weeds Reads 
TPO Travel  
Rocket ProSM TPO hosted another round of All Access this week. Partners from around the country met in Detroit to meet the team, get insights into current market conditions, and learn what we're doing to help grow your business.
Ask your Account Executive how you can be a part of the next All Access!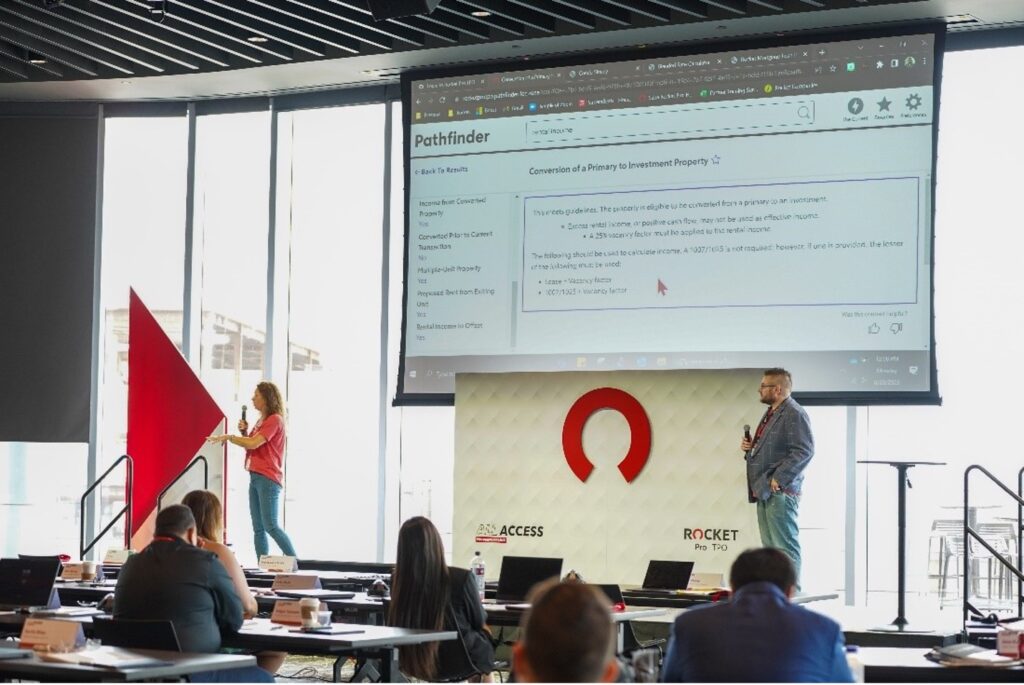 Pro Puzzles   
John F once again topped all solvers. Our record holder for Pro Puzzles wins finished last week's puzzle in 35 seconds. Shoutout to the other six who finished in less than a minute – great work!
This week's puzzle gets a 2 out of 5 for difficulty.