Rocket Fuel Newsletter – 06/18/22
It's been a big week, and it will be a big weekend! Juneteenth and Father's Day both fall on Sunday, and we wrap up a week full of major economic news.
Fuel Up! 🚀   
Biz Buzz 
Weak Sauce: Potential Sriracha Shortage This Summer
Summer may be a little milder this year, at least in one way. Due to extreme drought conditions and an ensuing chili pepper shortage throughout the southwestern part of the United States, Sriracha's parent company is suspending sales of the sauce throughout the summer.
In the meantime, the most diehard of fans will have to settle for the Sriracha pool float.
What Does Dad Really Want For Father's Day?
The stereotypical gift of a necktie seems to be rooted in reality – according to National Retail Federation data this year, 50% of survey respondents said they were buying their father clothing. Gift cards were a close third, at 46%.
However, survey data from RetailMeNot in 2020 indicated that Dad may not be getting what he truly wants. Results showed that gift cards were the most desired gift (40%), while clothing ranked fourth at 27%.
Rate Hikes And Yield Curves Explained
It's been quite a week in the economic world; let's break down the news and what it means for the mortgage industry.
Rate Hikes
The Fed announced an interest rate hike of 0.75% on Wednesday in an effort to curb inflation, its highest bump since 1994.
For mortgages, this is most likely to impact HELOCs (reverse mortgages) and ARMs, and it could indirectly affect fixed-rate mortgages either for better or for worse. Investors could either believe that inflation will be tamed with this hike, or they could startle investors into wanting higher yields from their mortgage investments. Time will tell here (and that doesn't even take consumer demand into account).
Yield Curves
The 10-year Treasury yield dipped below the 2-year Treasury yield this week, which is typically a sign of an upcoming recession. ... It's just hard to tell when that recession would be.
The impact of an inverted yield curve on mortgage rates is fuzzy and indirect. An inverted yield curve does not mean rates will automatically move one way or another; rather, it's one piece of the larger bond market puzzle
Caffeinated Trends
 
Buyers Have The Most Options For New Homes In 10 Years! 
 
In a week where many were focused on stocks and bonds and interest rates, the housing data might have slipped under the radar.  
Thursday's Housing Starts report surprised to the low side, representing a 2-year low in the number of new homes being built.  
 
Since supply shortages have been a focus, anyone who did not purchase a home over the last few years might experience some major FOMO. 
 
... especially after they look at the chart below showing U.S. home values go to the moon!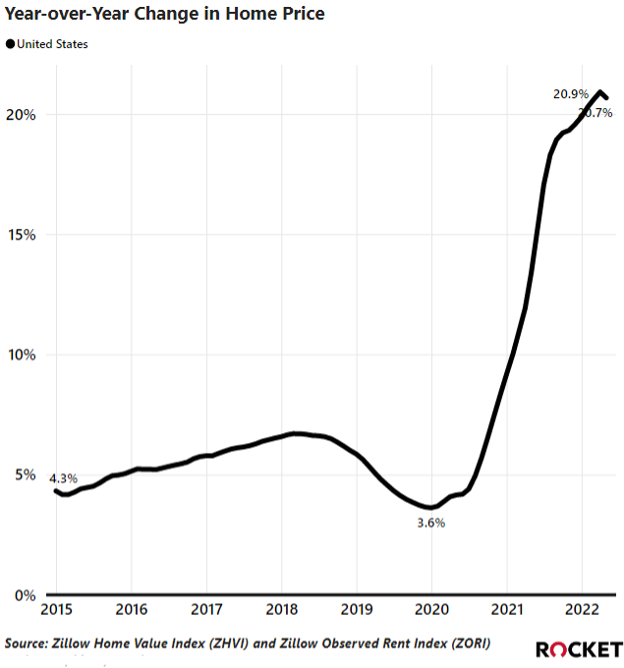 While existing housing stock is still in short supply, buyers are seeing more options for new homes.  
 
The monthly supply for new homes, or the ratio of incoming new homes available relative to sales, has increased to its highest level in 10 years.
For clients wanting a brand-new house to call their home, opportunity awaits!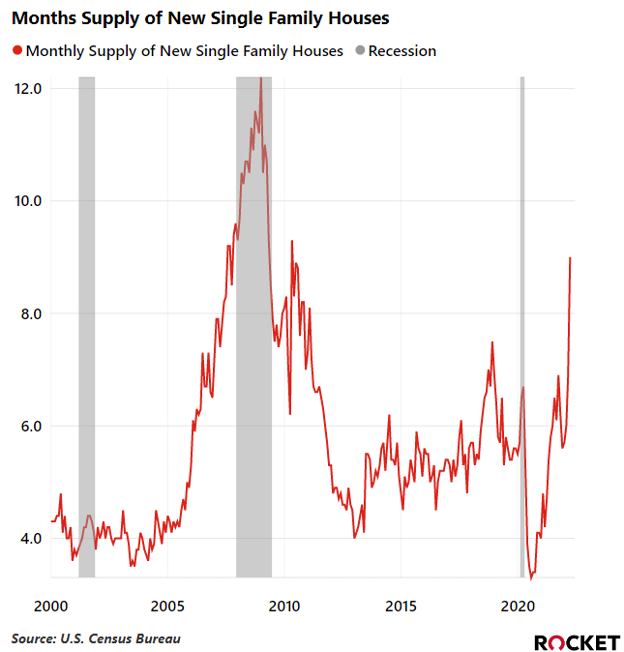 Register For This Month's Sales Training: 3 Steps To Earn More Follow-Up Business 
Save your seat for this month's important Pro Performance Sales Training: 3 Steps To Earn More Follow-Up Business. It's all virtual on Tuesday, June 28, at 2:00 p.m. ET.
Walk away with a better understanding of what motivates clients to follow up versus moving forward. Get solutions to increase the likelihood of getting a client to commit when you call back for a second opportunity. We make it easy with a simple three-step process that can help you turn a client's "no" into a positive "yes"!  
In The Weeds Reads 
TPO Travel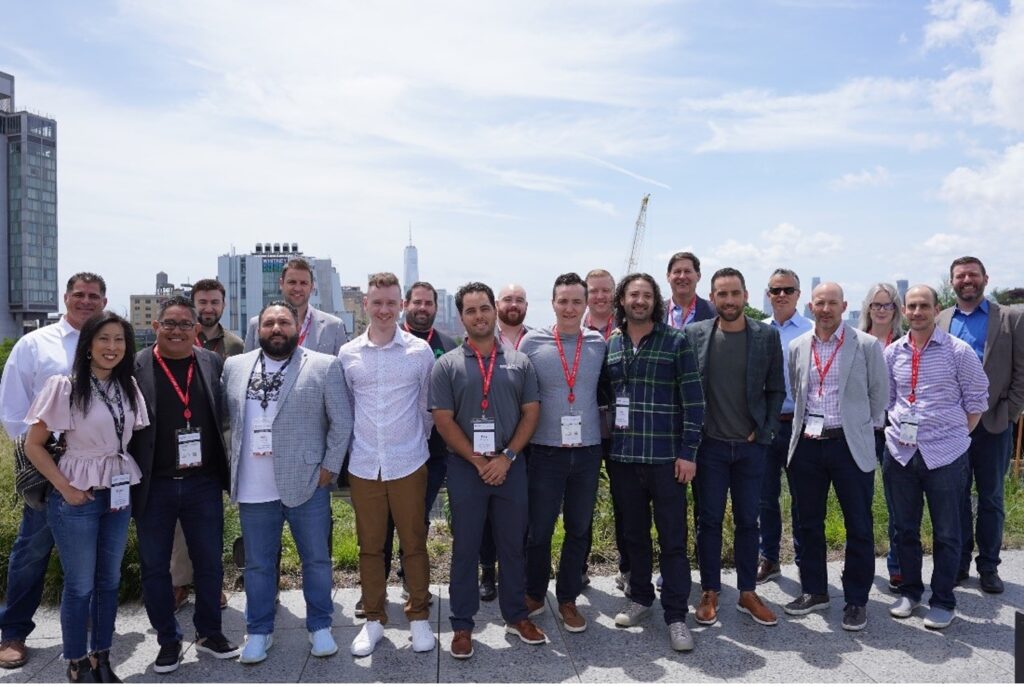 Austin and Fawaz were in New York City last week to collaborate with the Fintech experts at Google on several topics, including:
Problem solving strategies 
Product innovation 
Marketing initiatives 
People operations 
Pro Puzzles   

Ali solved last week's puzzle in 42 seconds and was one of three to solve the puzzle in less than a minute.  
We give this week's puzzle 2 Rockets out of 5.