Rocket Fuel Newsletter – 02/11/23
It's never too early to think about where you'll host next year's party for the big game. How about Jennifer Lopez's $42.5M estate? 
Shocking estimates for this weekend's big game, purchase season visualized and more in this week's edition!
Fuel Up! 🚀

The biggest football game of the year is tomorrow at 6:30 p.m. ET!
The Kansas City Chiefs are facing off against the Philadelphia Eagles, and if you're trying to impress your friends during the game, break out these nuggets: - $16 billion is estimated to be bet on the game, with nearly 50.4 million Americans partaking in hundreds of different betting scenarios! 🎰 There is even an option to bet on chicken wing sales leading up to the big game. 😅 
- Check out the 5 most exciting NFL championship games ever, as decided by science. 
- Is there really a correlation between the big game's winner and the stock market? Rocket Pro TPO Introduces Bully Shield To The Broker Community
For those who may have missed it, Rocket Pro TPO EVP Mike Fawaz launched Bully Shield at Monday's IGNITE Live event, a program predicated on ensuring broker freedom and optionality in the wholesale market.
The Most Undervalued Housing Markets In The US
In a world of high-interest rates and home price listings, a few metropolitan areas stand out as the most undervalued in the country. Shoutouts to Detroit, Cleveland and St. Louis as the three cities with the lowest payment-to-income ratios in the country for purchasing a home!
See the rest of the MSAs that could provide home buyers with an incredible opportunity to build wealth. 

Dan O'Kavage, The O'Kavage Group, LLC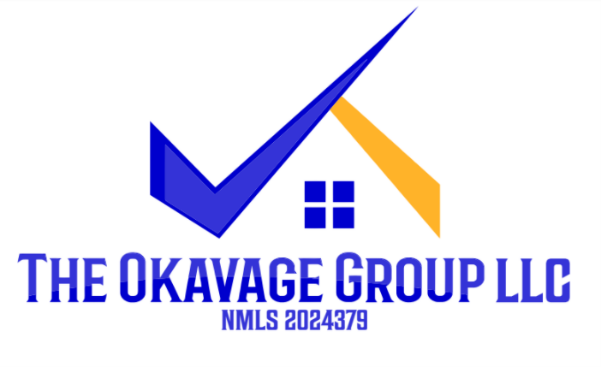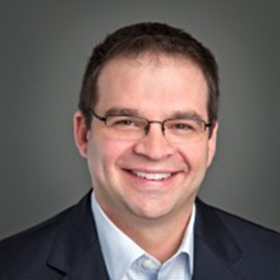 Tell us about some of the biggest lessons you've learned in your tenure.
With twenty years of experience, being a broker is amazing – but for 15 years of it I was taught the opposite from my previous big bank employers. Consumers win all day long using brokers in my opinion. Although banks can do some loans that brokers can't, brokers can do WAY more than banks can! Don't assume someone won't entertain the loan; you just need to find the right lenders to partner with. 
What's your favorite thing about being in this industry? 
My favorite thing is the education piece. No one prepares us for mortgage financing and people can only share what their experience was. Chances are it wasn't great, so people can be skeptical going into this process, so I like to educate and explain things. From first-time buyers to debt-to-service ratio loans, there is so much information out there and not one place is a one-size-fits-all solution. 
What's your niche in your market?
My niche is truly geared towards FHA/VA and Conventional loans with less than 20% down payment options. So many clients think they have to put 20% down, when most can put down as little as 3% if they are a first-time buyer. 

There are so many great programs that Rocket partners with Fannie/Freddie on, such as BorrowSmart and Purchase Plus. I spend a lot of time calling realtors to help educate them about these programs. If I can reach 50 people to help them with one first-time buyer, that's 50 people that won't have to rent next year! 

Buyers also don't realize how beneficial working with a mortgage broker can be with FHA and VA loans. I would say on average, I save clients .25% in interest rate on these programs compared to banks and retail mortgage banking, not to mention the lower fees by an average of $1,000!! 
What is something you are incredibly proud of within your business? 
I am incredibly proud of opening my own company during the pandemic. It would have been easy just to cruise through the refinance bubble working for someone else and not having to worry about the compliance/licensing side, but I am so happy I decided to open my company! My first loan for The O'Kavage Group was in Jan of 2021 and I want to say thank you to James Ryan for teaching me how to do things the broker way. Without his guidance, I don't think I could have done this so quickly on my own. 
Why Rocket Pro TPO?
Rocket is hands down one of my favorite lenders but no one does it all. I love their technology, the ability to manage conditions individually and the openness of communication. Rocket's closing department is lightning quick too! Being in Pinnacle has its benefits as well!

Though it's the shortest month of the year, February packs a punch. Each year's championship football game attracts millions of viewers, a rodent becomes the nation's top weather prognosticator, and sleepy home buyers emerge from their dens as the purchase market's winter hibernation comes to an end.
The notion of "purchase season" is nothing new to the mortgage industry, but depending on one's location, the typical slowdown between November and February may be slightly overblown.
There's no denying the cyclical nature of the purchase market. Over the last 4 years, no more than 15% of each year's purchase closings have taken place in January and February. Conversely, over 45% of each year's purchase closings occurred between May 1 and September 30.
Break this data down by geographical region, though, and there's a different story. Yes, purchase season still exists in the southwest, but not quite as it does in the Midwest or Northeast.
Looking at the percentage of a year's purchase closings by month in each region of the country, the peaks of purchase season (and the ensuing winter hibernation) are dominated by the Northeast (red) and Midwest (black). 
Or, put differently, purchase season just means more to the colder states. With the exception of pandemic-gripped 2020, both the Northeast and Midwest have had the greatest percentage of their annual purchase closings occur in the summer months over the past 4 years. 

February will be nearly halfway through by the time the game ends this Sunday – be sure you're ready to start purchase season with a bang, especially in those regions that rely the most on better weather! Reach out to your Account Executive to see how you can take advantage of our 37.5 bps purchase credit in addition to the suite of affordable loan options Rocket ProSM TPO provides!

The next Pro Performance Sales Training is scheduled!
Save your seat on February 21 at 2:00 p.m. ET for Winning With Purchase Product Innovation. There, we'll dive into VA lending and condo insights and tips to help you build your loan product selling skills. 
Want value like this? Partner with us to tap into this and other training opportunities. 

Three solvers finished last week's puzzle in less than a minute, and our top two ended up tied at 48 seconds! Congrats to Bret T and Bryan on their shared win.
This week's puzzle gets 3 Rockets out of 5. Click here to solve!