Rocket Fuel Newsletter – 01/28/23
This week's edition includes the next IGNITE Live date, ChatGPT's latest exploits and an in-depth look at Gen Z's 2023 financial aspirations.
Fuel Up! 🚀

A Trillion Dollar Coin?
A bizarre loophole in U.S. code allows the Treasury Secretary to mint new platinum coins in any denomination. So could the U.S. mint a new coin, deposit the coin at the Federal Reserve and withdraw the funds to cleverly circumvent the national debt crisis? Treasury Secretary Janet Yellen says, "Not so fast."
IGNITE Live Is Back! Join Us On February 6 At 2:00 p.m. ET
Fawaz will take a deeper dive into our commitment to freedom for the broker community and introduce hot new wins – there's going to be a lot to share!
Click here to sign up and be the first to learn about the newest ways we're going to bat for our partners and the broker community.
If you missed the first IGNITE Live, watch the replay now!
Could ChatGPT Get An MBA?
Open AI bot ChatGPT made headlines again this week when it passed the Warton MBA Exam. It turns out ChatGPT is quite good at operations management, passing the test with a solid B-. Surprisingly, where ChatGPT struggled to perform was basic math. But who needs math anyway?

Annie Ludington, Success Group Mortgage & Servicing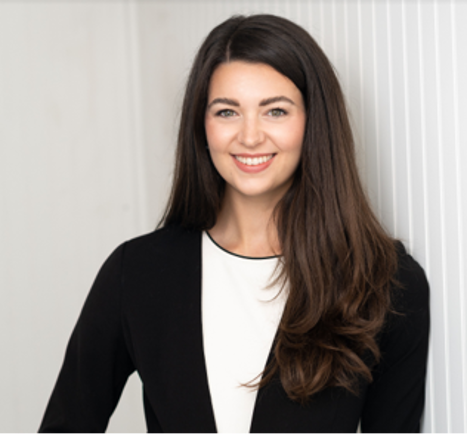 Tell us about the beginning of your career? What got you started?
"I first started in the real estate world about 5 years ago when I bought my first investment property. At the time I was selling cars and found my passion for selling! After a crazy start to 2020, working at the dealership for 60+ hours a week wasn't making sense for my future goals and dreams. A dear friend and mentor asked if I wanted to write mortgages with him – I immediately said YES! It was a no-brainer perfect fit for me – real estate, sales, finance – all my favorite things! An extra bonus was the flexibility of the schedule. As long as I have my computer and/or phone, I can work wherever and whenever I want!"

What's your favorite thing about being in this industry?
"My favorite thing about being in the industry is getting to talk about real estate all day and work with numbers. It is such a wonderful feeling helping a first-time home buyer get into a house that they never thought could be theirs and be a part of someone's transition into their 'forever' home.

I also love helping investors finance their passive income and talking with them about their strategies and goals with their properties. My all-time favorite is helping save clients hundreds of dollars a month by refinancing (hopefully we will see more of this again soon)!"

What's your niche in your market?
"Success Group Mortgage & Servicing's niche market is land contracts. We originate and service investor portfolios (including our own). Since we service them, we are in close contact with the buyers and refinance them into traditional lending as soon as it makes sense.

Rocket Pro TPO has been our only lender that has successfully helped us with this process. The Credit Upgrade team has also helped make this possible and cost-effective for these clients! Shout out to Matthew McCarthy and his team!"

What's one thing you want to tackle this year personally and professionally?
"Personally, I am focusing this year on health and wellness! I committed myself to working out every day in January, along with going 'dry' all year. This of course will go hand in hand with having the most productive and lucrative year professionally. My professional focus is to retain more realtors that consider me their 'preferred lender.'"

How do you want to grow your business?
"This year I am planning on growing my presence in Florida and making some real estate connections there. I will be spending the whole month of February working, living, and enjoying the sunshine there. I am hoping it will be a successful venture, so I can do this every year and avoid the worst of Michigan winter!"

Amid a global pandemic and the worst inflation we've seen in decades, Generation Z is ready and eager to enter the home buying market. In fact, according to a new Rocket Mortgage survey of 2,000 Zoomers, nearly half said they have a homeownership-related goal in 2023!
Get to know the newest generation of home buyers – how they spend their money today, their financial goals and aspirations, and the challenges they currently face – through insights from our own Rocket Mortgage® research team!
Generation Z Sets Big Financial Goals For 2023 Despite Hurdles
Rocket ProSM TPO hosted its first All Access of 2023 this week! Partners from across the country gathered in Detroit to learn more about who we are, what the ISMs mean to us and the advantages of partnering with Rocket Pro TPO.

Want to join us for our next All Access? Reach out to your Account Executive! And if you're not yet a partner of ours, partner with us!


Solvers last week truly put the "Pro" in "Pro Puzzles!" Forty solved the puzzle in less than a minute, and 10 did so in under 30 seconds. Brian Byers and John K. tied at 13 seconds, but no one was close to Josh Wescott's time of 7 seconds. 😲
For a change of pace from last week's 1-Rocket puzzle, this week's gets 4 Rockets out of 5. Click here to solve!