How To Get Positive Testimonials From Happy Clients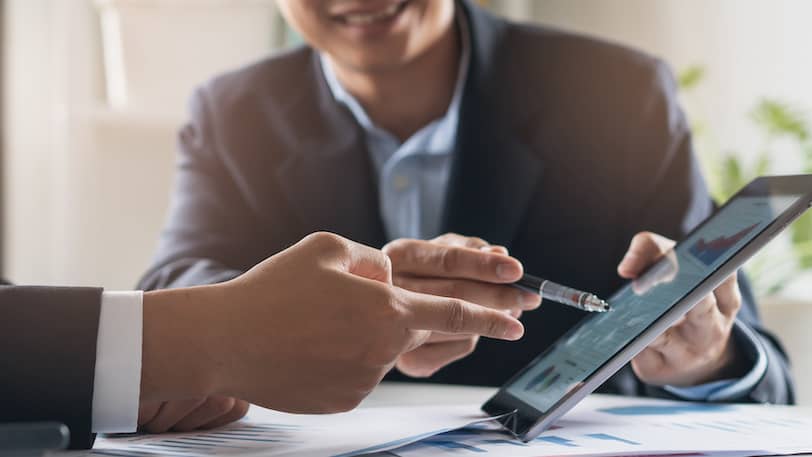 It's no surprise you want the best for your clients and to help them succeed. A positive experience is a win for them and a win for your business. But there's more to it than that. If you can get a testimonial from a happy client, you can possess a powerful tool for your brand. But even with an abundance of happy clients, it can be hard to get positive testimonials from them. Here are a few tips for nabbing your well-deserved endorsement and growing your business.
What Is A Testimonial?
A testimonial is a client's firsthand account of their experience with a business. It's their truthful testimony of the excellence of a company or person and the service provided. It may even lead to their endorsement or recommendation of the company.
Why Do Testimonials Matter?
According to a study by BrightLocal, 75% of consumers say that written reviews describing a good experience would make them feel positively about using that business.
Testimonials add legitimacy. They can enhance your marketing at no cost and, even better, they're provided by others, not your company. They're often more trusted than your company's marketing messages.
How To Get Positive Testimonials From Clients
You're most likely already great at providing a positive experience for your clients. What may be harder is getting clients to share about it. There are a few reasons why. You're asking a client to take additional action, which they may view as "extra work." Your client may not know what to say and could feel intimidated by the process. Or, they may not even know that they have the power to influence others and help your business at the same time. Consider the following tips to overcome these issues.
Ask For A Testimonial
You can't get what you don't ask for, right? It may seem like a no-brainer, but with everything else you're communicating to your client, asking for a testimonial may not be top of mind. Some people simply don't think about writing down their experience and sharing it, so many won't do it without being prompted.
Get Your Timing Right
The best time to ask for a testimonial is right after you've wowed your client. That will most likely be after they close their loan. However, don't ask directly after they close. There's a lot of emotion wrapped up in that moment and clients may need a second to breathe a sigh of relief. Instead, follow up in a few days or weeks to check in, congratulate them and make sure they're happy with their mortgage experience and their new home. When they respond with a resounding "yes," casually and politely ask for them to share more.
Do you have a client that you helped close on time or earlier than expected? Did you help them save money at closing? Did some of our technology tools like PathfinderSM or Rocket Connect help you close a complicated loan for a client who was told "no" other places? Ask for specific details about their experience. A strong testimonial points out how you've made the experience better and not just "awesome." 
Make It Easy
The easier it is for someone to do something, the more willing they'll be to do it. When asking for a testimonial, link directly to the place you'd like them to share it. Provide a few examples or make it even easier by providing a template for them to use. Just make sure you have a number of different templates so your testimonials aren't the same.
Respond To Every Testimonial You Receive
Always remember to say thank you to your clients who provide this type of endorsement. And respond in a timely manner. Your clients went above and beyond to help you and your business and deserve to be recognized, too. A showing of gratitude only adds to their positive experience and attracts the attention of others. According to the same study by BrightLocal, 55% of consumers feel positively about a local business when the business owner responds to a review.
Get Permission
Before you share a client's testimonial on your marketing materials, make sure you have their permission to do so. You can get their permission by including a disclaimer that their testimonial will be used in your marketing efforts or you can simply ask them. Whatever you do, get their permission in writing.
Don't Be A Pest
Never hound your clients for a testimonial. Annoying your clients could backfire by turning their experience into a negative one. Ask once and consider reaching out a few weeks later to check in and follow up on the ask. Be even more discreet by simply including a call to action at the end of your emails or in your signature line.
Looking for more ways to leverage your stellar customer service? Your Account Executive can assist you in growing your brand and getting more out of the hard work you put into your business.