Expanding Minds. Empowering Actions. Pro Talks Delivers.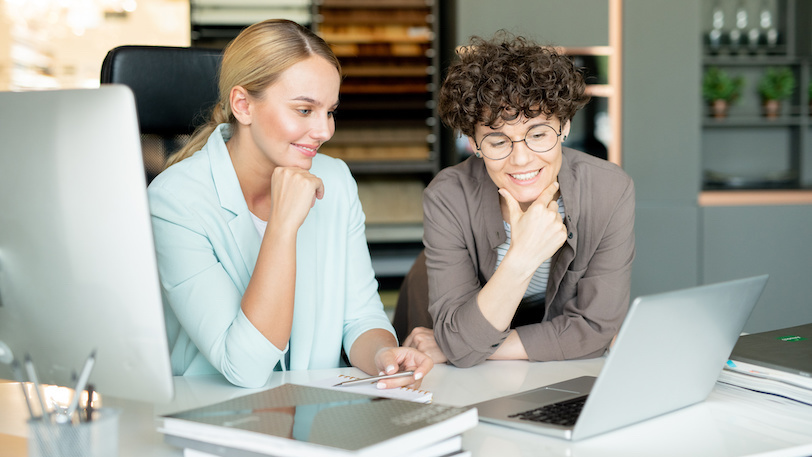 For today's mortgage brokers, there's a new way to stay competitive. Of course, they need access to leading technology, resources, products and competitive pricing. But, beyond that, they need to expand their minds, getting strategies and insights from outlets that they don't usually engage with. That's the thinking behind Pro Talks, a new speaker series created by Rocket ProSM TPO. Pro Talks is delivering added value to our partners.
Rocket Pro TPO Executive Vice President Austin Niemiec explains why the series came to be: "To be successful, you need to constantly invest in your mind, your culture and the way you approach business – whether you're a seasoned broker or just getting started as a loan officer. We're bringing together some of the most successful business pros and leaders from around the world to speak directly to our partners."
When you attend a session, you're going to be motivated and energized. The Rocket Pro TPO team handpicks the best and brightest minds, and the topics go beyond mortgages, interest rate and turn times to enrich partners in unique ways.
Past Pro Talks
Pro Talks kicked off last year with global best-selling author and popular TED Talk speaker, Simon Sinek. An engaging optimist and pioneer in thinking big, Simon shared his approach to building a bright future and doing it as a team. In the next session, Austin Niemiec sat down with acclaimed international speaker, author and entrepreneur Frans Johansson – with a focus on diversity, innovation and collaboration. Frans authored the best-selling book "The Medici Effect," and his company, Medici, boasts clients such as Disney, Nike, Pfizer and the United Nations.
This year, the series is going strong, kicking off with a high-energy, thought-provoking discussion with Chris Voss, CEO of the Black Swan Group and author of the best-selling book "Never Split The Difference: Negotiating As If Your Life Depended On It." A former FBI hostage negotiator, Chris shared insights about active listening, mirroring and tactical empathy – to get more of what you want from your business and your life. He also doesn't see many differences between hostage and business negotiations. "Probably the only difference is hostage negotiators get into fewer shouting matches," Voss reveals.  
Check Out An Upcoming Session
One of the best things about Pro Talks is that it gets partners energized and engaged. Partners play a major role in the series, asking questions and guiding the conversations, and they leave with big takeaways that help them do more for their clients. The events are virtual, so it's easy for everyone to watch from anywhere in the world, and partners can even catch the replay on the Rocket Pro TPO portal. Stay tuned for more sessions coming soon. To learn more about the series, check out our Pro Talks page for more info.