5 Tips For Recruiting Loan Officers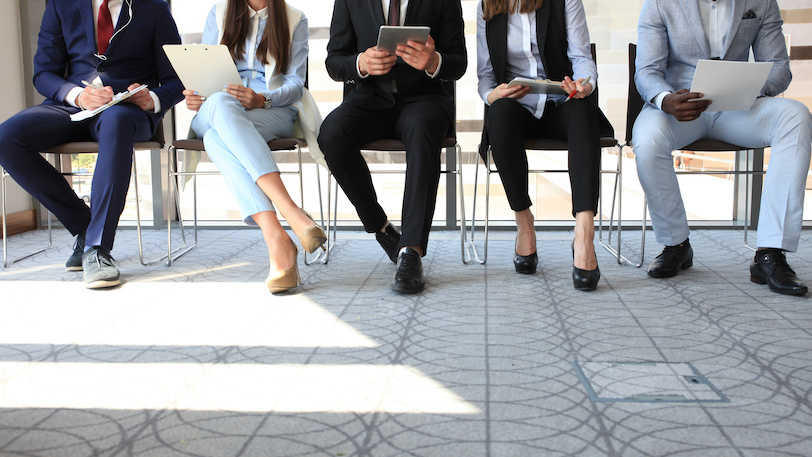 Most loan processes can be done online, but many people still want human interaction when it comes to getting a mortgage. That desire is what makes loan officers (LOs) invaluable. While you can hire just about anyone to fulfill that need, the right people will do so much more for your team. They won't just grow the business; they'll help you grow your culture. That's why it's important to know great strategies for recruiting loan officers.
Tips for Recruiting Loan Officers
The right LO is out there, and they're looking for the perfect fit too. So how do you get them on your team? It's all about the way you're recruiting loan officers. These five tips will help you find and attract the right candidates for your business.
1. Focus On Character
It's not all about numbers. In fact, at Rocket ProSM TPO, we believe that money and numbers follow; they do not lead. Many businesses make the mistake of focusing solely on a person's book of leads or years of experience instead of the person's character.
Characteristics like ambition, coachability, positivity and, most importantly, an eagerness to embrace and build a team's culture are also important in a candidate. This is a key trait for anyone who gets hired at Rocket Mortgage®, as culture is an integral part of our business and a major reason for success.
2. Do A Self-Check
Someone may have everything you want in an LO, but does your business have everything they are looking for in an employer? Remember, you aren't the only one trying to determine if the job or person is the right fit. Your candidate is too.
A few factors that may attract LOs to your workplace can be growth opportunities, technologies and processes that help streamline their work and a culture that makes coming to the office something to look forward to.
Before you begin recruiting, evaluate your business offerings. Ask your team members what drew them to your company and what keeps them here. Are your benefits matching what LOs want and need?
3. Get A Custom Recruitment Consultation
Our Pinnacle partners can improve their recruiting efforts and get insider advice by scheduling a recruiting consultation with one of our top recruiting experts.
The 1-hour consultation is tailored to each individual partner, who'll work together with our expert to uncover how we can best support your hiring needs.
The consultation doesn't end there. After, you may receive a customized recruiting game plan filled with process recommendations and tools that you can use to hire more effectively.
While typically done over the phone, recruiters are happy to meet face to face when partners are in town. If you're interested in taking advantage of this service, reach out to your Account Executive to learn how.
4. Build A Recruitment Plan
Recruiting isn't something you just "wing," especially if you want to attract great candidates. Once you complete the above steps, put a plan in place and make sure it includes the following:
Business needs
Recruitment goals and timelines
Job description
Resources and budget
Outreach methods
Hiring process and candidate selection
Job offer and next steps
5. Use Your Resources
Online job postings and networking platforms make it easier than ever to have your job posting seen by thousands of people across the country. One of the best recruitment tools can be LinkedIn, a platform that can also reveal a lot about a person's ambition. Many LOs already use LinkedIn to build their business. Those who are active on their LinkedIn tend to be driven.
Referrals, especially in this industry, are also a great resource. Your team members will be your biggest advocates if they love where they work, so ask those on your team to refer people who would be a great fit.
Let TPO be your ultimate resource for recruiting loan officers. Along with custom recruitment consultations, we have several online resources, including trainings, a Pro Talks series and an educational blog. Partner with us and you'll have a dedicated Account Executive who can provide advice on many topics, including recruitment. They're especially knowledgeable in finding team members who champion a business's culture. As Rocket team members, they carry this valuable trait themselves.